This is a sponsored post written for Neutrogena. I was compensated and provided complimentary products for this post. All opinions are my own.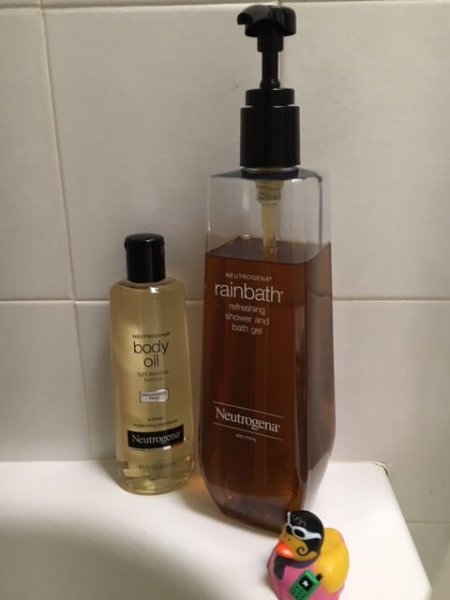 There are times when I feel very Oh-La-La on the outside and Oh-No-I-Can't on the inside. Keeping up appearances can be a chore, so while you may see me flitting around Europe or the islands (which I'm sure looks high maintenance), I've really streamlined my day-to-day life to create a routine that's worked for me for a very long time. It's why I keep my hair short and my home casual.
Tis the season to get Back to Basics
The holidays just add to the overall craziness of life. Between Thanksgiving and New Year's Day I definitely find that my streamlined routines help ease my overall stress. For example I have a rotating dinner menu that may not include Coquille Saint-Jacques, but I may throw through those scallops onto a skewer with some onions, peppers, and tomatoes and save myself a few headaches, and my skincare routine is just as sleek.
High maintenance look on a low maintenance schedule
My  Secret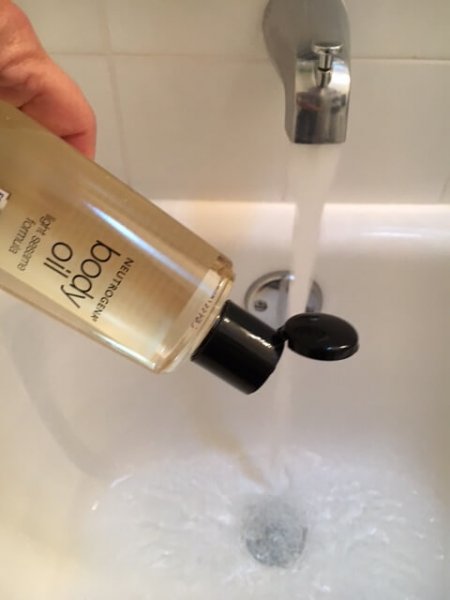 I use products that stand the test of time. Aside from reviews, I have little to no time or money to spend trying and tossing products. Some of my favorite products I've used since my high school days, like Neutrogena. One look in my bathtub and you'll see those that I've been using for AGES, like Neutrogena Body Oil, that is celebrating its 50th Anniversary.
Routine, Routine, Routine
Having a routine means that you know JUST what to use and how long it will take to use it. Because I live in Florida, my arms and legs are always exposed, and I want them to look great (although now that I think of it, they got VERY dry when we lived in New England from the bitter winter cold). I use Neutrogena Body Oil both in the shower (after washing with Rainbath) and when I need to relax in the tub (my at home "don't bother me" time). I love the light sesame oil formula that instantly absorbs into skin, sealing in moisture without a greasy after-feel. It's definitely simplicity at its best. I either add it to the tub or use it all over before stepping out of the shower and I'm ready to go. Best of all, I don't need to use creams or lotions after my shower/bath to get soft and silky skin. Plus it protects against moisture loss and is dermatologist-tested.
My makeup routine is just as quick…a bit of concealer, a stroke of bronze, mascara and a long lasting lipcolor/gloss and I'm ready to face the day.
Let's talk scents
Unscented formula – I use this in the shower. WHY? Because I'm addicted to the scent that Rainbath leaves and I love to smell the fragrance as long as I can. I also use this when I'm planning on spraying a bit of cologne or perfume before going out so that it doesn't interfere with my other scents.
Original formula – I use this in my bath. It has a clean, familiar scent that reminds me of when I was a high school girl, bringing back wonderful memories.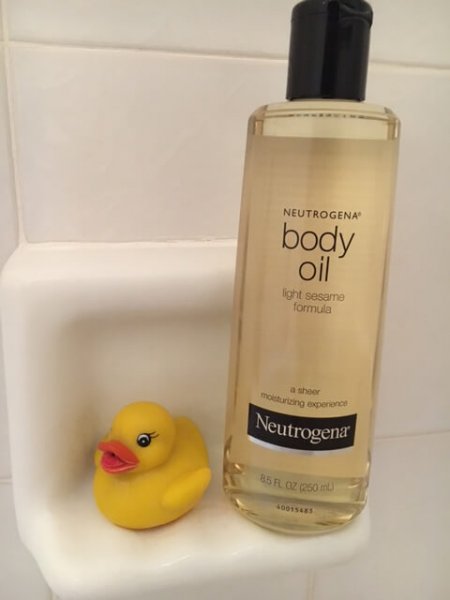 Now, if I could just get Mr S on a streamlined schedule…..


Learn more about Neutrogena Body Oil at