Key Questions to Ask Before You Make the Final Hire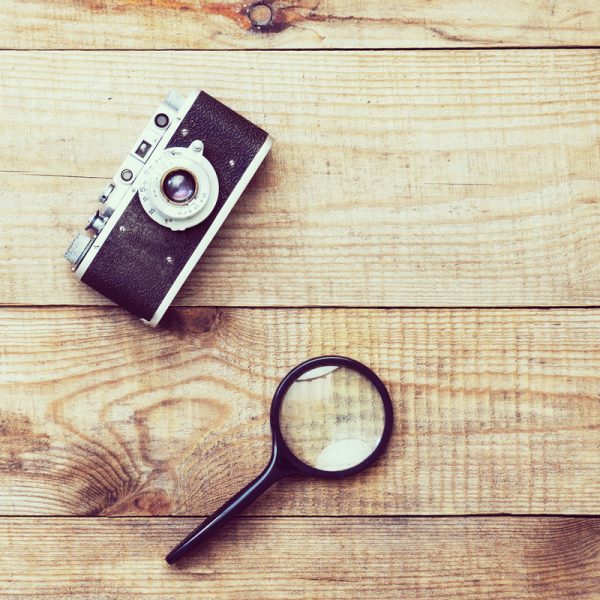 Finding a good photographer can be tough. There are so many things to consider: cost, reliability and artistic ability are all factors you should weigh before making the hire.
The good thing is, you can find a great one if you know what to look for.
Whether its your wedding day, a birthday or a more risque photoshoot that you're looking for, there are certain things you should always look for in a professional photographer. If you concentrate on just a few key aspects, then your special photoshoot is sure to be a success.
Cost
Many blogs and magazines agree that price should be your number one priority when choosing a photographer. If you spend too much money and are uncomfortable with the final amount, it'll be tough to push it out of your mind when you're taking the photos.
It's just not worth spending too much money, so make sure you have a budget in mind and do not go over it. For a wedding, that amount is going to be much higher than, say, a senior pictures, but you don't want to spend so much that you regret it. Set a ceiling and convince yourself not to go above it when you begin the interview process.
You can narrow your choices before you even leave your house: if you search the photographer and his or her starting rate is near your highest number, then move on. Plan it right and you'll find the right one for you.
Are They Insured?
Ugh, another question about money…But this is a vital question, especially for larger events. Who's going to pay for any damages or injuries that may occur?
What if the wind knocks the expensive camera over and the photographer doesn't want to pay for it? What if the photographer twists an ankle getting the perfect shot you wanted? There are many things that can go wrong and you don't want to be responsible for the money.
If a photographer says they are insured, then keep talking to them. They may be the one. But if a photographer is not insured, get up and walk away. They may have a great portfolio and great prices, but it will not be worth it if something unforeseen happens.
Only talk to photographers who can protect themselves and their equipment from any damages that may occur during the shoot.
Now, How About that Portfolio…
Report with any photographer is key to any successful shoot, but more than anything, you should let the pictures do the talking.
Every photographer has a different style and differing opinions on photography. After all, they are artists! So seeing their portfolio will give you insight into what they like and, hopefully, many of those things will be what you like as well.
Do they shoot mostly in black and white? Color? A nice mixture? Do they have mostly still shots like school pictures, or are they good at capturing the motion of a bouquet flying through the air? Do they like to use natural light for effect, or are they more clean and classical? Are you moved by some of the photos, or are they ho-hum?
These are questions you should ask yourself when browsing the portfolio. Be honest with yourself — whether good or bad — and you will enjoy your photos better in the end.
References
You've interviewed the photographer, the prices are good and their work is great. Time to hire them…Well, not quite yet. You've still got some homework to do.
Make sure you ask any potential photographer for references. If they've finished even a few photoshoots, and if they are good, they should be more than happy to offer you the names and numbers of previous clients. Make it a point to contact them and ask them to tell you about their experience.
If you want to find out more, you can always check their website or search for their name. Most websites have places for previous clients to talk about their experience and many are very honest. If you think the photographer is the one, then you owe it to yourself to confirm your feelings with others.
References offer you a glimpse of what your experience will be like, so you should take advantage of them.
If you meet with a photographer and they make you feel good about these simple things, then chances are you are going to love your photographs when they are finished.


James Allen is based out of Austin, TX. While most of his past work has been primarily in the fitness industry with fitness shoots and event coverage, he shoot boudoir, portraiture, commercial work and an occasional wedding when his schedule permits. His show season typically runs from March until December, therefore he also accepts non-fitness related shoots on a space available basis. Check Jame's blog for his current schedule. James says, "I am a contributing photographer for Muscular Development Online and the official NPC Photographer for all of Texas shows. I am my own worst critic and consequently I believe that I am never at a place where I can stop learning, growing and producing a better product for my clients. My fitness clients typically work out and diet very stringently for 6 months to prepare for a single show. Because of this I feel I owe them my best effort to capture their physique at that moment in time. For many competitors their images will be what last after life moves them to another goal. With clients assistance, I can normally complete a photo project in under a month; typically 2 weeks or less. Feel free to do your own hair and make-up or let us help you choose your look. We have a dedicated MUA for Austin and San Antonio area shoots".