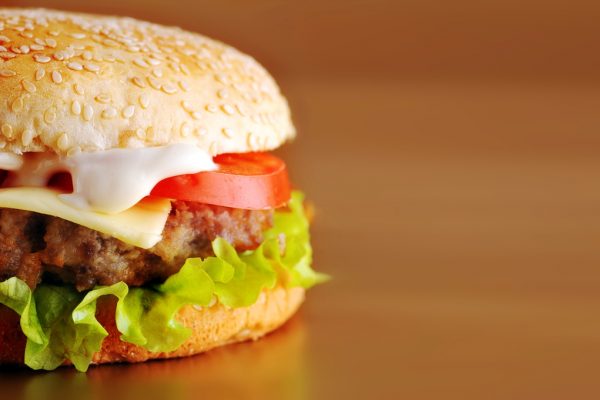 May is officially hamburger month, and I for one am excited to eat my fair share of delicious patties throughout the month. Of course, along the way, I figured I'd share some of the BEST burgers in some of my favorite East Coast cities.
New Haven, CT
New Haven is home to Louis Lunch, which is acknowledged by the Library of Congress as the birthplace of the "hamburger sandwich." The eatery's proprietor, Louis Lassen, first put his patented blend of ground steak trimmings in between two pieces of toast in 1900 for a busy customer who wanted his meal to go. Today, Louis' great grandson, Jeff Lassen, carries on the tradition. Burgers are made fresh daily; hand-rolled from a proprietary blend of five meat varieties and cooked to order in the original cast-iron grills dating back to 1898. The Lassen family hold firm on their desire not to offer any condiments. The Louis Lunch experience is about the taste and simplicity of a fresh burger grilled to perfection. Cheese, tomato, and onion are the only acceptable garnish. The restaurant also holds firm by encouraging visitors to use "Louis' Lingo" when ordering, i.e. "give me two cheese works, a salad and a birch" which would translate to "May I have two hamburgers with cheese, tomato and onion, cooked medium rare on toast, an order of potato salad and a birch beer". The lingo is best learned firsthand by visiting the restaurant.
Claire's Corner Copia, a New Haven landmark for healthy and organic cuisine, is home to its famous Veggie Burgers of several varieties that are made with organic oats and brown rice, walnuts, mushrooms, carrots, onions, and herbs. Options, served on housemade buns, include:
California Burger with housemade guacamole
Mushroom Burger with sautéed organic mushrooms and Swiss cheese
Fra Diavola Burger with Sriracha Mayonnaise, Hot Cherry Peppers and Mozzarella
Bistro Burger with Swiss, and Smoked Tempeh
Greek Burger w/Feta and our Tzatziki Sauce
Providence, RI
Once upon a time Mr. S and I (along with two other friends) owned a restaurant in Providence – 3 Steeple St. We were lauded with BEST BURGER in Rhode Island in magazines, newspapers and on television, but sold the place a long time ago, and others have had to pick up where we left off. Having received national recognition in all kinds of places for its burgers, Providence is a one-stop shop for fine dining and cheap eats alike relating to all things hamburger and cheeseburger. Popular among locals is Harry's Bar Burger, which has ranked tops in the Ocean State and serves only certified Hereford beef that is hand-rolled into burgers on location as 10+ burgers grace the pages of the bar's menu. For a more upscale option, Local121 currently has a Sunset Farm Double Cheeseburger on its menu that is served with a foremost pretzel roll, Cotswold cheddar, stout onions, pastrami bacon and hand-cut fries. Popular non-chain stops in the state include The Abbey (the self-proclaimed burger & beer joint), Luxe Burger Bar, Clean Plate RI,  the Providence G Pub, and one of my favorite brunch spots (that Ben turned me on to) Julian's.
New Hampshire
Gilley's PM Lunch in Portsmouth, NH is a little diner that started as a lunch truck. Customers will line up to the wee hours of the morning to get a seat at one of the few counter stools and eat delicious cheap eats. Their featured burgers are served with a side of poutine, a French Canadian specialty of fries covered with gravy and cheese curds. The Chili Burger was awarded best burger in NH by Food Network Magazine's "Best Burgers in the country."
Norfolk, Virginia
The Public House, where diners can be sure that anything they order is made fresh in-house, is the first gastropub in the historic Ghent district of Norfolk, Virginia. The Public House Burger features house ground beef and chuck blended burger on a buttered pretzel bun with Applewood smoked bacon and all the fixings (lettuce, tomato, onion and choice of cheese). Those feeling adventurous can add sautéed crab, house pickled jalapeños and/or fried cheese sticks, among other extras, to their burger. The Public House also offers a Lamburger and Chickpea Veggie Burger. Other especially funky menu offerings include the bacon and egg cocktail and bourbon caramel bacon popcorn.