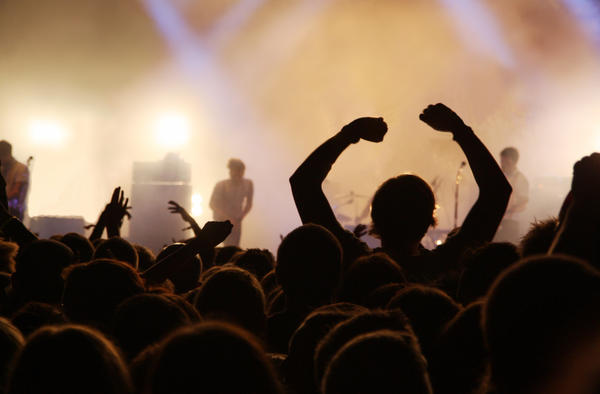 I may be a little old to be hitchhiking to Bonnaroo, but as a child of the 60's I remember hopping into my friend's van as he was heading to Woodstock. These days music festivals are not just for the young, but really for the young at heart as well. If you're heading to one of the fall festivals, you could always do it in Champagne Living style.
You've booked your ticket to your favorite music festival, the realization dawns on you that you'll be staying in a muddy field for three days with nowhere to shower.
This is not exactly what those of us inclined to luxury are after, so what if there were ways that you could make a festival more of a pleasurable, classy experience?  Here are some ways you can enjoy the music alongside those home comforts that you can't be without.
1.     You don't HAVE to camp out (that's what hotels are for).
Turn the festival experience into a bit more of a vacation by staying in a more upscale spot.  You could stay in a hotel, or even better, book a self-catered cottage like those available at Helpful Holidays.  By doing this, you get the daily excitement of the weekend festival, but you also get the pleasure of being able to retreat to a warm, safe dwelling at night where you can shower and pamper yourself a little bit.  It will be relatively cheap too if you and a few friends join in together.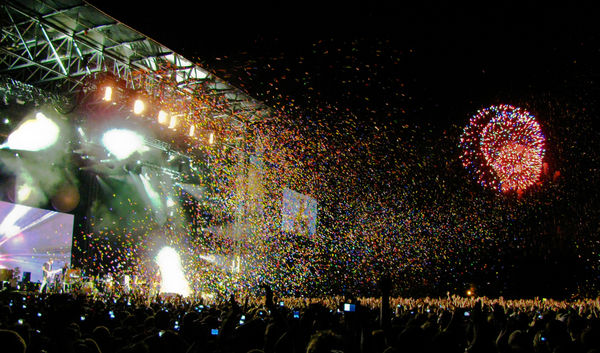 2.     Dress Up for Festivals, Not Down
Add a touch of glamour to your festival experience by dressing up.  There's no reason why you should let the festival weather and stereotypical view of a festival outfit get in the way of your ideas.  If you love following the runway trends and fancy yourself a fashion expert, you should stick to your guns and wear what you want.
If you're worried about ruining some of your favorite pieces, you could always upgrade your look using some vibrant and eye-catching accessories which will really make you stand out from the crowd and bring a touch of glamour to the muddy festival fields.
3.     Eat Gourmet Style
The temptation for many people at festivals is to live off junk food and ruin their bodies.  Not you though.  Those of you who enjoy the finer things in life should source good festival food which will give you sustenance through the long festival days (and nights).   Most festivals offer extremely healthy food from a variety of different world cuisines.  Expect English, French, Chinese, Spanish, Turkish, Indian, Italian, Greek and much more on offer. Check out this Pinterest board for some examples of lovely, healthy gourmet foods.
So even when you're out at a festival, by applying these tips you'll be able to lead your glamorous champagne lifestyle with very few compromises.
Photo credit: marfis75 / Foter / CC BY-SA, Anirudh Koul / Foter / CC BY-NC