FTC: Sponsored by Younique. I only recommend products or services I use personally and believe will be good for my viewers. I am disclosing this in accordance with the Federal Trade Commission guidelines concerning the use of endorsements and testimonials in advertising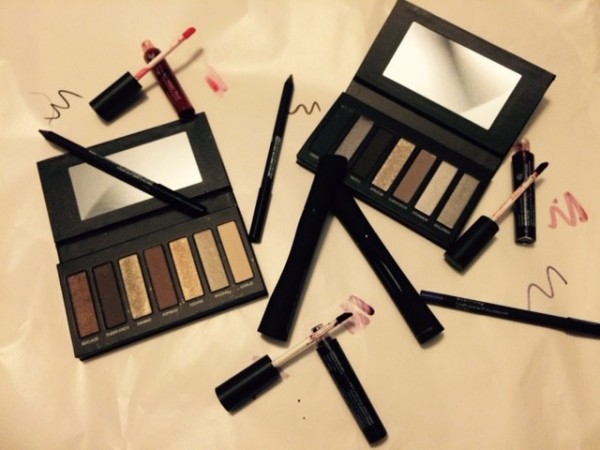 It's official. The smokey eye is in….AGAIN!
Thankfully that means LOTS of neutral colors (my faves).
Colors for Fall 2015 include lots of rich browns, beige, and charcoal/black on the lid. Lips stained the colors of berries, as if you've just bitten into a ripe juice strawberry or plum give that plump look that is so much easier to wear than deep reds (especially with lips that have thinned from age).
Makeup styles are all about the eyes, including eye liner in scribbles, double wings, and thick liner on only half of the eye.
I guess this means that I'm going to have to finally get the technique down. I've been avoiding learning how to get that sultry look…partly because I believe that as we age that less is more when it comes to cosmetics, but there are times (LOTS of times) when I get dressed to the nines, but my makeup is more of a TWO.
I'll take you with me as I learn how to arch, layer, smudge, and blend without looking like a rabid raccoon.
I'll be attempting to go from gah to glam with these gorgeous Moodstruck Addiction Shadow Palettes – Palette One (shown above left) and Two (shown above right) from Younique Products, along with a full arsenal of liners, lip stains, and of course my go-to Moodstruck 3D Fiber Lashes+ that I've been relying on for the past year. Eye makeup is in my comfort zone, but isn't that what Champagne Living is all about – doing things that make you feel GREAT?
Before I take that deep breath and stare in the mirror, I'd love any tips that you have for getting the look using these trending colors for Fall 2015.
Moodstruck 3D Fiber Lashes+
Moodstruck Precision Pencil Eye Liners in Perfect, Passionate and Prim
Stiff Upper Lip Lip Stain in Shy, Savvy and Sultry
Refreshed Rose Water
Moodstruck Addiction Shadow Palettes – Palette One and Two
Want to try to get the look along with me?
You can buy Moodstruck 3D Fiber Lashes+and all the other Younique Beauty products that I'll be using. Hopefully you'll share YOUR smokey eye success with me as well.
Details
Fall colors and everything you need to create the look along with me are available at: Younique
For more fall beauty posts, visit a few of my favorite bloggers:
Would your brand like to participate in #FallFun31? Fill out this form for more information.