I'm sorry Hal (Hal is my car's name, because the navi-system sounds just like Hal 9000, the computer-villain of 2001), but you aren't the only hybrid in my life. Not anymore. I've found a hot new model that's stolen my attention. Oh, it's not just the sleek sexy body, it's not just the top notch technology, and it's not just that the South Florida sun can shine through the automatic sun roof…no…it's more than that.
It's that the Kia Optima hybrid is my new car-toy (think boy toy, only without all the drama). A few week's back Ben from I Pity the Blog and I had the opportunity to share the Optima hybrid for a week. Sharing a car isn't easy, sharing a car that has all sorts of FAB features AND is great on gas  (better than my hybrid) is impossible. One of us got to enjoy it a LOT more than the other, but I'm okay with that (sort of).
The mileage
35 city/40 highway – Squeeee….my little car averages about 35 mpg right now, so being able to save even more AND help the environment – WOW!
The basics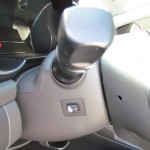 The 4-cylinder engine had plenty of pickup for a hybrid (hybrid's tend to be a bit slow off of the start), I loved the option that the 6-speed sportmatic transmission offered, and it made the 4-cylinder whizz along nicely on the highway.  I loved the seamless switch from electric to gas and if I hadn't had the screen on the dash showing me the switch, I would NEVER have known just by feel. The only thing I could find fault with was that the steering wasn't quite as tight as I'm used to, but then again the Kia Optima hybrid was a larger car than mine, so that could have something to do with it.
The Space
The exterior of this car was SHARP. First glance and you'd have no idea that this baby was good on gas, as the external details (like the grill, the hot wheel covers and lights) looked more like a hardcore sports car than a gentle eco–friendly ride. Inside, it felt more like a luxury car than a mid-sized sedan. With features not found in this type of car, it was difficult NOT to fall in love.
Pamper Me
While it may not offer mani's and pedi's the Kia Optima hybrid's dual control temperature and air conditioned seat (watch out if you wear a mini-skirt). I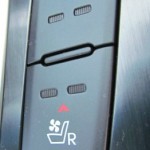 turned on the Sirius radio and set it to my usuals: The Coffee House, The Blend and The Spectrum, only to find 1st Wave or XM U on when I'd get back into the car. Hmmm…. I wonder who kept changing it? The navigation helped me find my way to Miami (with a much nicer tone than Hal I might add), and the panoramic sunroof that opened with a push of a button was GLORIOUS on those 80 degree days!
Safety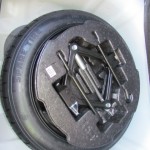 Airbags, lots and lots of airbags, so many that I lost count and had to start over again (6). While I don't have any little ones in a car seat, the tethers would work just as well to secure the dog's harness, so that he doesn't jump around the car or get hurt in an accident. Oh and that back-up camera was a great way for me to spy on the neighbor when I backed up to his house! With all of the important ways to stay on the road without slipping and sliding – like traction control, electronic stability control and hill-start assist control – I felt….IN CONTROL.
The Toys
Electronics…and lots of them. From the bluetooth that syncs with my mobile phone, making those calls to Jewel and Katja safer while driving, to the iPod hook-up bringing Ben's favorite tunes blasting through those infinity speakers, the Optima was my place to enjoy life while I was on the road. There was even a compass in the corner of the auto-dimming rear view mirror (with homelink).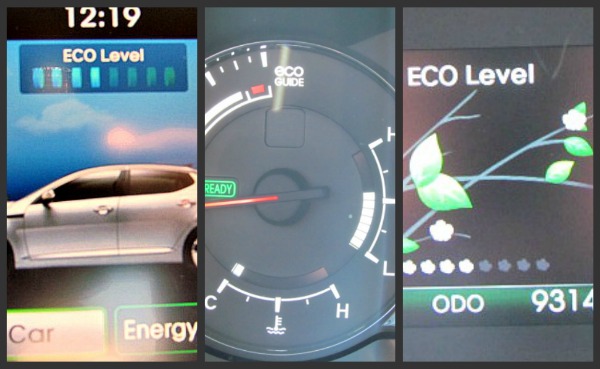 BUT MY FAVORITE – the built in video games! Well, they're not REALLY video games, but the challenge to keep all of the leaves on the branch – meaning that I was driving in an eco-friendly way, to the bars showing that I was getting great mileage – I had a blast playing my money saving,, gas saving, planet saving game.
The 411
While it had lots of style and spunk, and all of the bells and whistles that I like in a car, I did find that some of the exterior touches seemed a bit too plastic for my taste. The MSRP on the model that I drove (fully loaded with all of the goodies) was $32,000 – more than what I paid for my hybrid, but then again, I don't have 1/2 of the perks that the Optima offers.
Did I like driving it? – It took me a day or two to warm up to it, change isn't easy for me. Once I got sucked into all of the luxurioius goodies I was hooked.
Did I look good in it? – Heck Yeah! It was white with a gray on gray interior…making my black dress and red heels stand out as I stepped out of the drivers seat.
Would I buy it? – I'm on the fence, mostly because I'm thinking that the next car I buy is going to be a convertible and so far I haven't seen any hybrid convertibles on the road. Plus after spending four years with a hybrid, I'm ready for something different. If I were in the market for one at this point, I'd certainly consider it, as the mix of practical mileage with the luxury touches is just my style.
For more information or to test drive the Kia Optima Hybrid for yourself, check out Kia.com or stop in to your local Kia dealer!