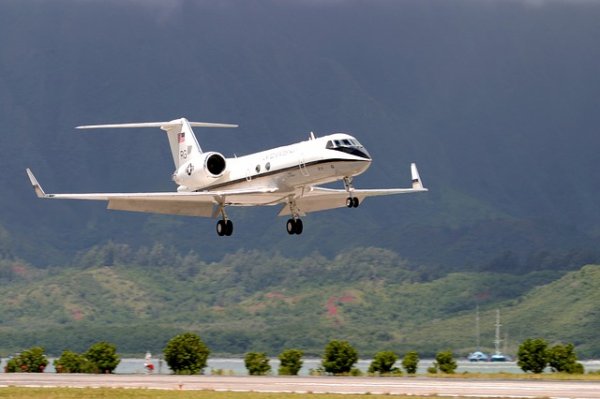 Some people don't like flying (like Mr. S who won't get near a plane).  You can hardly blame them when you consider the standard passenger experience "enjoyed" by millions of weary travelers on a daily basis.
But not all airplanes are created equal. It is hard to imagine anything more removed from the coach experience, even when it's a puddle jumper, compared to flying in a luxury private jet.
If you want to know what it's really like to enjoy flying. Step aboard a private jet.
More affordable than you think
You could be forgiven for thinking that renting a private jet is something that is only accessible to the ultra-rich but traveling in style is more affordable than you think.
You might believe that the level of comfort and convenience offered by a private jet will carry a price tag beyond the budget of many, but plenty of executives and frequent fliers will disagree.
There are several factors to consider when you are looking at the cost of flying in a private jet. There is a bottom line cost for taking your seat on the plane, but you need to consider other aspects of the flight that go beyond the obvious upfront cost. More subtle monetary gains can be made if you use a private jet wisely.
If you can fly on your own schedule rather than plan your business trip around an airline's flight schedule, that has a value to you. You can spend less time in airports and more time getting business done. This can instantly make the cost of your flight seem far more acceptable.
Knowing you have a seat and can leave at a time that suits your plans adds value beyond the price of the private flight.
Safety is a major plus
Airport security is understandably heightened these days. Take a look around at the noticeable presence of police, security staff and added security procedures. This will tell you that commercial air travel isn't as safe as it once was.
The level of safety and security offered when renting a private jet through someone like Stratos Jet Charters is a major plus point. The grounds and terminals where these jets are located are closely guarded and well supervised. Security screens are quick and private. A vastly different experience to the security screening procedures on a standard flight.
You can also be assured that there is not the same pressure to turn around the plane as quickly as possible for the next flight. This leaves more time for rigorous safety checks and inspections.
Safety is an important aspect of flying. A private jet offers distinct advantages in this area, from checking in to the safety of the plane itself. It is also considerably quicker and easier to arrive at the airport and get on board ready for take off.
Travel as it should be
There is a lot to be said for enjoying the meal and drink of your choice in very comfortable surroundings. With commercial flights, you are always left wondering what food will be served. If your business travel requires you to catch the same scheduled flight often, you will likely be faced with the same meal appearing each time you fly.
When you board a private jet, you can request the food and beverage options that you want. That is a big step up from stale sandwiches and stewed coffee. And you can normally get the food and drink when you want it rather than having to wait for scheduled meal serving times
Furthermore, the choice of in-flight extras are more flexible and accommodating to your specific needs. Beyond the various food choices, if you want extra room to work or to sleep, or need a WiFi connection, all these extras that can be arranged for before you fly.
The price of convenience and comfort
Up front, it will cost more to fly on a charter jet than on a commercial plane. But the difference between the two is often smaller than you think.
When there is a group of you flying for an event or conference, the cost of flying in a private jet may be comparable to first class commercial travel. Sometimes, your group can even end up flying cheaper on a private jet.
It is also well worth remembering that many charter jet companies offer deals when they have empty spaces on flights. If the person renting the jet wants to share the cost, you could grab a seat on a private jet for a bargain price.
It might not always be cheaper to rent a private jet but what price can you put on safety, security, and convenience? Give it a try. Start of by getting a quote, one that just may surprise you.
In 2006, Joel Thomas, President of Stratos Jet Charters, recognized that the air charter brokerage industry lacked a focus on consumer advocacy. Thomas believed that this lack of representation for air charter consumers created unnecessary financial and flying risks. With this in mind, Thomas established Stratos Jet Charters. Stratos Jets founding vision is to provide an air charter service that educates consumers and helps them to make informed buying decisions.