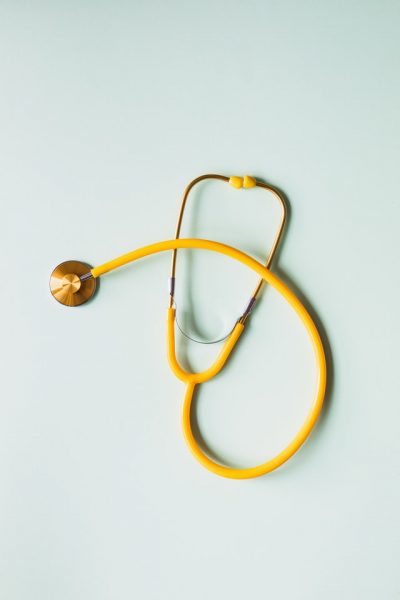 There are all sorts of reasons why thousands of people become an RN (registered nurse). Helping those in need, being part of an honored profession, and making a difference to another person's life are just some of them. However, to work as an RN, you will need to have the right credentials behind you first.
If you've already been to college and earned a bachelor's degree in another field, there is the option to study for an accelerated BSN (Bachelor of Science in Nursing). Read on to find out everything you need to know before embarking on an accelerated BSN program, as well as tips to help you get the best grades.
Accelerated BSN Explained
An accelerated BSN is a program that many colleges and universities provide to students who already possess a bachelor's degree in a non-related field. While there are various routes to obtaining your RN title, this path is perfect for individuals who want to speed things up. Unlike with your past course, you can earn your degree faster because you will have finished all the mandatory programs needed in your undergraduate study.
Once you earn your BSN, you have the opportunity to go one step further and earn your master's. Doing so can open more doors and qualify you for positions that command a higher salary and more responsibilities, like a nurse practitioner.
Characteristics Needed
Before embarking on an accelerated BSN program, you need to be aware of the entry requirements needed to succeed. Above everything else, you must have a bachelor's degree behind you, otherwise, you will not be suitable. You need to be aware that you'll have to dedicate between 700 and 800 hours to your course and understand that tuition costs can range between $40,000 and $95,000.
Although it's not advised to work while studying for your accelerated BSN program, some students have no choice. If you can't afford to give up work, there may be financial aid you can get to support you along the way. Depending on how much time you have, you can complete your BSN in as little as 12 months.
Option to Study Online
For students who don't have the time to commit to an in-person course, you can study for your accelerated BSN online. Working remotely can provide tons of benefits, allowing you to work at your own pace and leisure. What's more, you will have 24/7 access to course materials, meaning you can study at any time of day or night. When researching into online accelerated bsn programs, you will get a good idea of whether the course is right for you.
During your online course, you will learn the importance of time management, a trait that will help you in the nursing sector. If you have any problems along the way, there are tutors who you can contact virtually for support. Due to the coronavirus pandemic, you may not have the option to study for your accelerated BSN at a land-based educational facility, making the online route more appealing and realistic. While the majority of the program will be completed remotely, there are clinical and lab experiences that you will need to take part in.
Employment Opportunities
If you become a registered nurse after completing your bachelor's in an accelerated degree, there are many jobs you can apply for in all kinds of environments, including hospitals, schools, clinics, and rehabilitation centers. RNs also experience fantastic career growth. As you begin to gain experience, there is the opportunity to train as a unit nurse, charge nurse, or look into advanced practice work.
If you would like to go into a non-clinical role, your accelerated BSN program will give you the credentials needed to apply for roles like a nurse care manager, telemedicine nurse, and legal nurse consultant.
Have a Support System in Place
Once you've decided that you want to study for an accelerated BSN, it's time to reach out to friends and family who can support you throughout the process. While some students fly through the course with ease, others will have great difficulty keeping on track, which is why you must have a strong support network around you who you can fall back on when times get tough.
Whether you're struggling with the elements of professional nursing, or having difficulty understanding healthcare policies and issues, having people to reach out to is key for succeeding in your program.
Focus on Your Goals
Once you start your accelerated BSN program, it can be easy to lose sight of the bigger picture and give up. Before things get underway, it's advised to list down the goals you want to achieve which can help maintain your motivation levels and keep you focused from beginning to end.
There are questions you should ask yourself, such as why you decided to enroll in the program and what your plans are after you have graduated. Make sure that you set realistic and attainable goals, otherwise, you will never be satisfied, and you'll find it difficult to concentrate on your learning.
Look After Yourself
If your end goal is to become an RN, your main duty will be to care for those in need. To do this efficiently, you must keep your mind and body healthy during your BSN program. If you don't put yourself first, you won't be delivering 110% in your work which can have a severe impact on patient care and result in negligence.
During your course, there are lots of things you can do, such as taking regular breaks, practicing relaxation techniques, eating well, and getting a good night's sleep. Making minor lifestyle changes can boost productivity levels and keep you engaged with your program. If you're suffering at all, don't hesitate to make an appointment with your doctor.
As we move into 2021, the healthcare sector is experiencing a severe shortage of skilled healthcare workers. The demand for skilled help is more present than ever before, which is why you should consider enrolling in an accelerated BSN program.