This post has been sponsored by Nextbook by eFun. All opinions are strictly my own.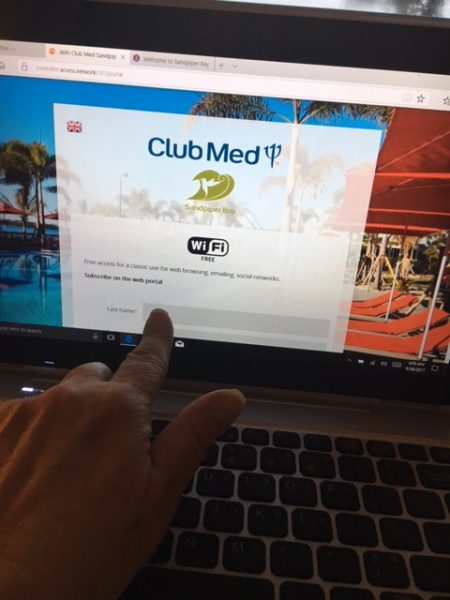 When you travel a lot like I do, you find that you get packing and lugging down to a science. For example: I don't pack shampoo and conditioner and just use what's at the hotel. Good or bad, it saves me room. My clothes look like garanimals, tops go with skirts and slacks, and everything is interchangeable. That way I don't have to overpack. I suppose it's a carry-on  mentality.
I'm like that with my electronics as well. I stopped taking my big DSLR and started using my phone exclusively for photos, an I don't want to take a laptop bag with my 17″ computer AND a tablet, so I recently began using the Nextbook Flexx 11A. I was honestly a little wary before I began using it, as I'm used to a fast computer and the Nextbooks that I'd tried in the past lagged and were frustrating to me. I actually promised Mr. S he could have it, because I thought it would be a great first computer for him to learn on (can you believe that my husband had never had a computer).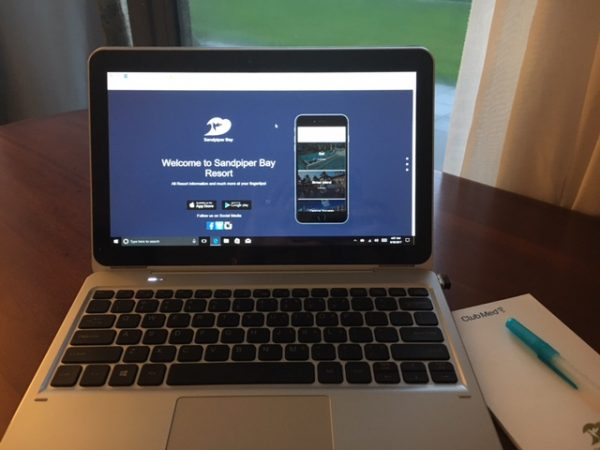 How I learned to keep my mouth shut
I opened the box to find a sleek looking 11″ netbook that would fit easily into my handbag (I carry tote style purses) and at about 3 lbs. you won't get shoulder ache carrying it. After opening it, I knew that I had to set it up for him. I was SHOCKED to see how quickly this little computer booted up and began the automated setup process. Loaded with Windows 10 and the helpful Cortana, it has touch screen capability (something my large computer does not), and within minutes I was whizzing through the internet. I was also cursing under my breath: "Why did I say I'd give it to him?"
Next time I'll wait before I say…HERE, TAKE IT!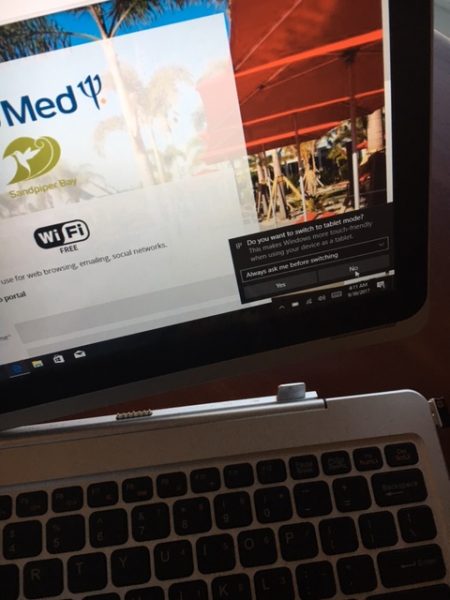 I asked if I could "borrow" this little powerhouse for my trip
I'm writing this post from a press trip at Club Med where not only am I typing this on the Nextbook Flexx 11A, but I was also able to remove the screen and sit outside by the pool, using it as a tablet.  The thought of a complicated on/off disappeared when I simply pulled the screen off and then clicked it back into place. I always obsess over connecting to hotel wifi, as it can be a "process," but the Nextbook Flexx 11A did all of the work for me. I'm LOVING it!
Do I have to give it back?
Who would have thought that a $179 computer that you can buy at Walmart would outperform my fancy laptop? Oh, and that phone I take with me for photos? I can also use the Flexx to take photos and do Facebook live, since it's got a front and rear facing camera….so I really have TWO cameras with me.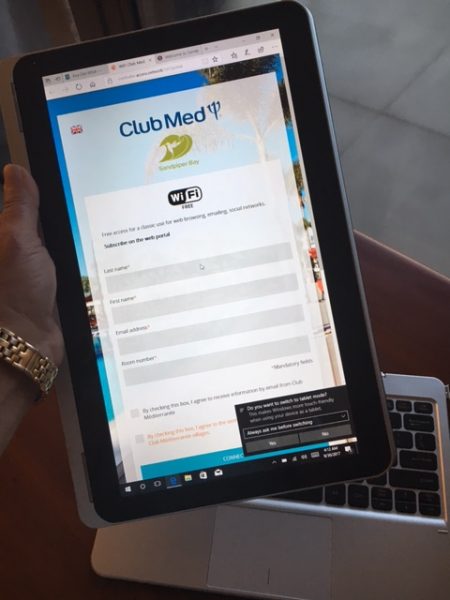 Some of the key features include:
11.6″, 16:9 aspect ratio, high-resolution 1366×768 resolution (IPS) touchscreen
Intel® Atom™ Cherry Trail quad-core processor 1.84GHz (Z8300)
2GB DDR3L system memory
64GB onboard storage; Micro-SD card slot for expansion to 128GB
Wi-Fi 802.11 b/g/n and Bluetooth 4.0
Detachable full-size pogo keyboard
Front and back cameras with built-in microphone
Up to 8 hours of run time on a full charge
For those of us who need MORE when we travel it's loaded with Windows 10 OS and the Windows store, offering access to scores of apps including music, movies, TV shows, books, games, and reference and educational materials. And if the unit is on a business trip, the Windows Store can provide access to scads of current and Microsoft legacy business apps, including the popular Microsoft Office suite of applications.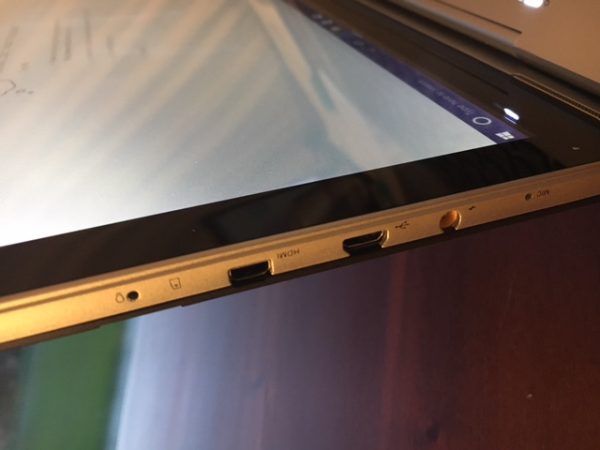 Also installed are USB 2.0, microUSB 2.0, and microHDMI ports as well as a headphone jack. Multiple ports that mean a traveler can easily access a printer, flash drive, speakers, or other necessities. Business travelers will enjoy the free Microsoft Office Suite subscription that comes with it.
I think this means I need to buy a second one for Mr. S, because a promise is a promise….or maybe he'll let me borrow it when I travel.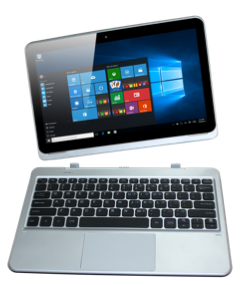 WANT TO WIN ONE?
We're giving away a Nextbook Flexx 11A, just like mine. Simply enter below. I'll be choosing a winner on October 15, so come back and tweet for more entries!
WINNER: RICHARD F 


Now is a perfect time to get a Nextbook Flexx 11A tablet, as they are available in-store and online at Walmart.com for the special price of $179 each. For complete Flexx 11A product details, visit www.nextbookusa.com.