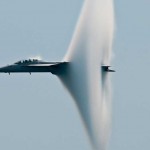 As a girl on the go, I know that there is never a lack of fun things to do in South Florida. I make my way as far North as Orlando and will head down to Miami (and even the Keys) if the event is AWESOME enough. I just returned from San Francisco this weekend and realized that there are some FUN events going on in my own backyard. Those in the Fort Lauderdale – Pompano Beach area (or if you're visiting, or like me can hop in the car and head to this city on the sea for some fun), have some great events coming up this month.
It's a foodie lovers paradise when culinary enthusiasts come together to satisfy their appetite. Feast your eyes on all you can eat throughout food festivals this season.

April 20th – The Las Olas Food and Wine Street Festival taking place on Las Olas Boulevard; between 6th Ave. – 11th Ave. is the place to mingle and enjoy unlimited sampling from over 70 of the best local restaurants, 45 tables of wine and micro brews from 7.30 p.m. – 10 p.m. Your ticket includes a glass of wine and butler tray. With live music and fashion to set the tone, this is a FUN way to spend the day. You'll want to stay for the New Times Cupcake Battle (vote for your favorite). There are also plenty of events surrounding this, that you might enjoy as well. For full details go to lasolaswff.com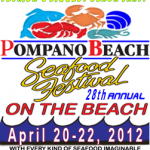 April 20 – 22 – Still have an appetite after strolling down Las Olas? Then head north to Pompano Beach for the Pompano Beach Seafood Festival on the beach. Music acts like 38 Special and Jacob's Ladder will have you dancing down the pier as you fill yourself with wonderful treats from the sea. For directions and information simply check out their website.
April 26 – 28 – Look up to the skies for the Lauderdale Air Show. You'll enjoy both military and civilian planes and of course those famed Thunderbirds.
It's a bird, it's a plane, it's the Air Force Thunderbirds! The Lauderdale Air Show will return with the thrill, inspiration and patriotism of a stunning waterfront air show in conjunction with the annual Fleet Week from April 26-29. Headlining the event are the U.S. Air Force Thunderbirds, the nation's premier military pilots demonstrating extreme aerobatics
Enjoy the beautiful weather and don't forget to stop me and say hello if you see me at any of these or other events in South Florida or around the country.