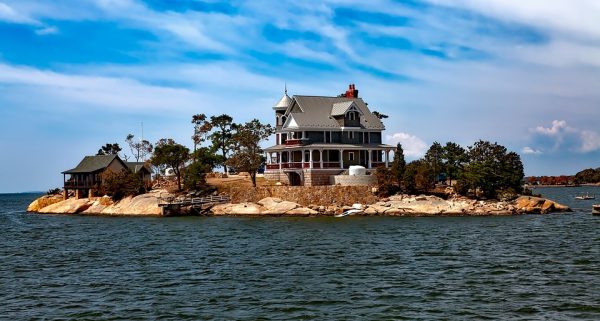 Seasonal homes have become popular to enjoy the best of both worlds. Whether you're a snowbird looking for vacations in the winter or a summer retreat from your main home, seasonal homes are a place to relax and enjoy the changing seasons. The convenience of having a home to escape to is excellent.
Why Own a Seasonal Home?
Owning a seasonal home can provide a sense of freedom and relaxation, allowing you to escape the hustle and bustle of your daily life. It also allows you to enjoy the changing seasons without worrying about packing up and moving each time. Many people purchase seasonal homes to add extra income by renting out their seasonal homes to others.
If you don't have one yet, you may want to consider using your home equity to finance your seasonal home purchase. First, find a mortgage lender to provide you with the best rates and terms. Once you have your seasonal home, it's time to start furnishing it. 
Here are some essential items that will make your seasonal home more comfortable and inviting:
How to Furnish Your Seasonal Home
Furniture
When furnishing your seasonal home, focus on comfort and practicality. Select comfortable furniture pieces that easily convert into sleeping areas for guests or just provide a cozy spot to sit and relax. Consider investing in upholstered furniture pieces with removable slipcovers that can be removed and washed periodically throughout the year.
Ideally, you should choose furniture pieces that are lightweight and easy to move around if needed. You may consider adding a few folding or bean bag chairs for extra seating. You should also look at fine handcrafted furniture that you know will stand the test of time and won't need replacing for many years, so you can enjoy it in your seasonal home for many years to come.
Bedding
When shopping for bedding, invest in sets with hypoallergenic sheets, pillowcases, and blankets to ensure you're comfortable. If you're planning on hosting guests, consider investing in the extra bedding that you can easily change between stays.
Since you won't spend much time in your seasonal home, it's best to invest in a bedding that is easy to clean and maintain. Look for sets made from breathable materials such as cotton or linen that will be comfortable all year round.
Lighting
Lighting can make a huge difference when furnishing your seasonal home. Choose lighting fixtures that are bright and inviting while also being energy efficient and easy to use. Opt for LED lights or CFL bulbs that are both energy-efficient and long-lasting. Add a few lamps or wall sconces to brighten up your seasonal home if you have any dim lighting.
Décor
The décor in your seasonal home should reflect your style and be a reflection of your personality. Add pieces that make you feel at home by incorporating wall art, area rugs, throw pillows, and curtains to brighten the space. To make your seasonal home more inviting, consider adding some plants or flowers throughout the house.
If you're looking for a more personalized touch, invest in custom pieces you can take with you whenever you move or if your seasonal home needs to be relocated.
In summary, furnishing your seasonal home can be both exciting and daunting. Consider investing in comfortable and practical furniture, bedding that is easy to maintain, energy-efficient lighting fixtures, and décor pieces that reflect your style. With the right furnishings, you will have a cozy space to escape, no matter what season it is!