Summer may be coming to an end, but we're not ready to give it all up yet. We still have books on our summer reading list that are perfect for those last days before fall comes in with its crisp air and pumpkin spice everything. Here are Ava's last days of summer choices for your reading pleasure.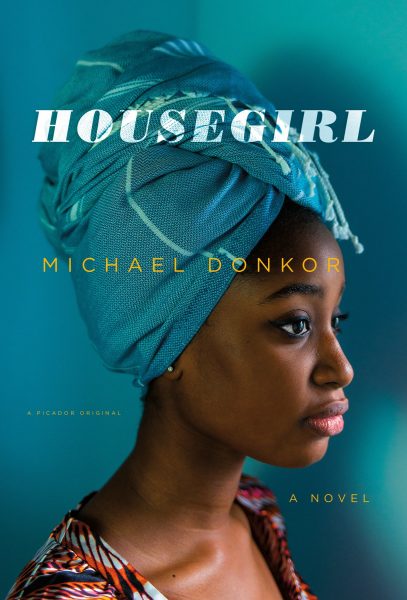 Housegirl by Michael Donkor
A tale of three young girls with a background in Kumasi, Ghani to London, England, Donkor hits the heart of both his characters and readers in a splendid coming of age tale of Belinda, her protégé, the child Mary, and Amma, the spoiled, immature pride of Ghanaian parents who live in London.
The story begins with Belinda, who has come from her prostitute mother to be a housegirl in the home if Aunty and Uncle.  Belinda's mother does the best that she can in the poverty that she lives with, but wants better for her daughter.  Belinda picks up the 11-year-old Mary on her way to her new job, as Mary has been sold also.  Belinda teaches the small child how to clean and cook in the home of an older wealthy couple whom she calls Aunty and Uncle.  One day, Aunty has a friend over called Nana who is having trouble with her spoiled teenage daughter, Amma.  And Aunty and Nana decide that Belinda must go to London to live with Nana and her husband, the Uotu family, to help befriend her troubled child, Amma.
Full of depth and linear in its descriptions of Ghana's poor and women, Housegirl grants a slice of reality to the poverty and reality of girl children in Ghana as well as retaining a universal point of view for all girls growing up trying to maintain their true selves when they are told to be quiet and not be seen.  Donkor exhibits a tenderness and acuity of emotional distance and closeness that compels the reader to fall in love with the girls and the writer himself.
Well done!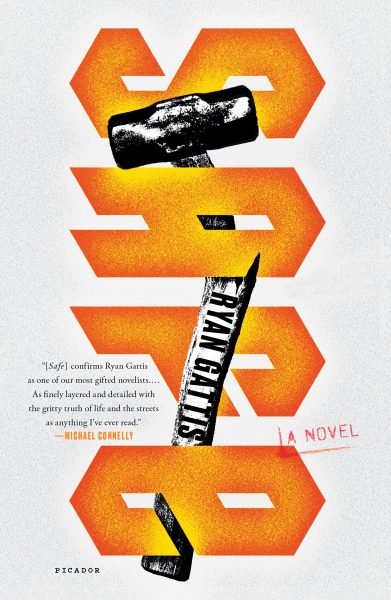 Safe by Ryan Gattis
Thrusting sentences like red hot lariats, Safe ropes us and ties us in knots as it emerges as a complex, superb read and a brilliant tome to gangland vernacular and reality.  In one word, Safe is spectacular.
Gattis winds us around his little finger as he presents the heist of the year with characters that are so empathetic that they get in their own way – even if they are gangers and mobsters.  Macho, mysterious, masterly – Safe gives L.A. gangs a new breath on life as it throttles the reader into some of the best characterizations of the year.
Ricky "Ghost" Mendoza is in recovery.  A former addict and bad boy ganger, Ricky knows how lucky he's been to be sober and this side of the prison cell that has never called him in.  He still however, has all the skills he used in his banger days and now works as a safecracker for the DEA doing drug heists.  However, Ricky is a better friend to others than he is to himself, and when his adopted dad, Frank, gets in trouble with a huge mortgage loan, Ricky decides to grab some of the money from his safecracking and to anonymously pay off the mortgage.  Mira, a banker lady friend, has given him the idea.  And then Ricky decides he needs to pay off the mortgages of people who cannot afford to pay their own, and becomes a Robin Hood of sorts.
When Ricky dabbles his fingers in the wrong safe, the drug czar sends Rudy "Glasses" Reyes, a drug runner who works for him, to find and kill Ricky.  But Rudy's life is more complicated than that as the "heist" turns into a DEA trap and both Ghost and Glasses sign up for the ride of their lives.  A roller coaster with writing that stuns and tap tap taps its way to brilliant, Safe simply sucks you in and throws you out dry and put away wet!  Awesome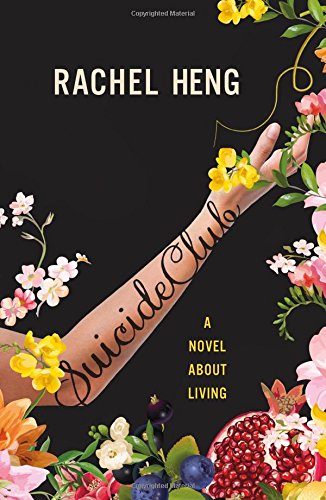 Suicide Club by Rachel Heng
Set in the future, Suicide Club revels in taut drama and mortality.
Lea Kirino is one of the special lucky ones called a Lifer.  She is genetically superior and therefore gets the life enhancing blood and skin treatments and the final prize – immortality.  But as she claims a life of perfection, following all the rules, she becomes aware of someone else that wants to create havoc and rebellion – and that someone is herself.  For she realizes she has no control over her own desires and wishes and lives the life of a robot – until she meets up with her long-lost father, a member of the Suicide Club.
Full of plot twists and dynamic characters, Suicide Club serves up a giant portion of relevance in today's obsession with youth and perfection, with a father and daughter story that erupts like a volcano onto pages that just keep turning.  Fast, furious and delicious, Suicide Club showcases Rachel Heng's talent and like George Orwell's 1984, presents a future that may not be far away.
Excellent read.

All 3 books are available on Amazon.com (Note these are affiliate links).
Housegirl
Safe

Suicide Club