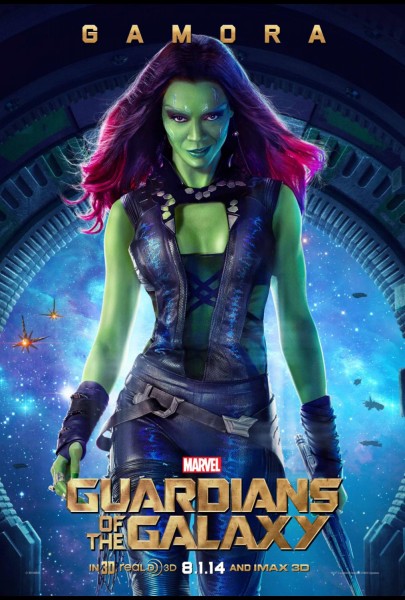 I believe the Zoe Saldana is the only other woman I've ever met with the same initials as mine.
I believe that Zoe Saldana knows the power of her voice as an actress.
I believe that Zoe Saldana is beautiful.
I believe that Zoe Saldana is a really good human being (and oh, so nice).
I believe these things because I had the opportunity to sit down with her recently to talk about her role as Gamorah in Guardians of the Galaxy.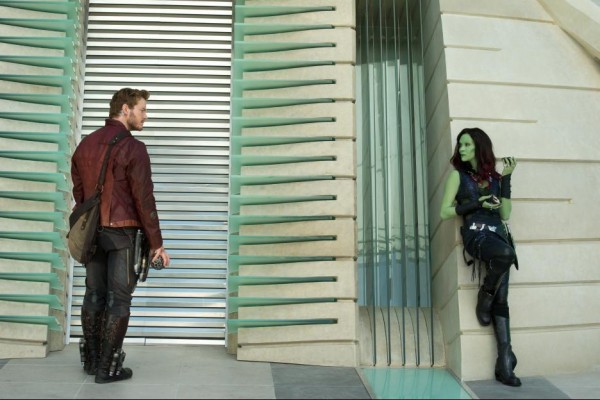 On influencing girls and young women by accepting strong women's roles….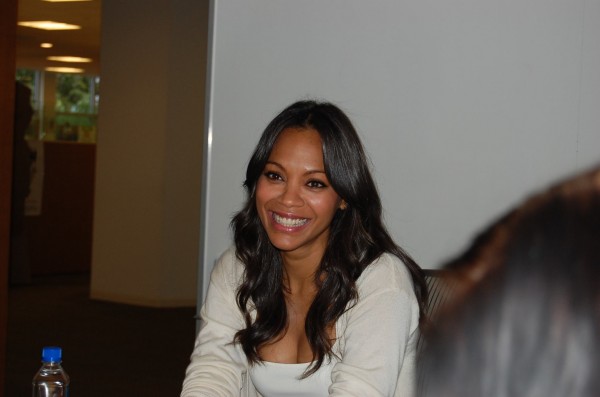 It's almost like when you tell, when you tell little girls, "I'm a Princess. I'm a Princess. Did you know that you can also be the King?"  They would never think of being the King. You can be the King.  You don't have to be someone's Princess.
On WHY she chose the role of Gamora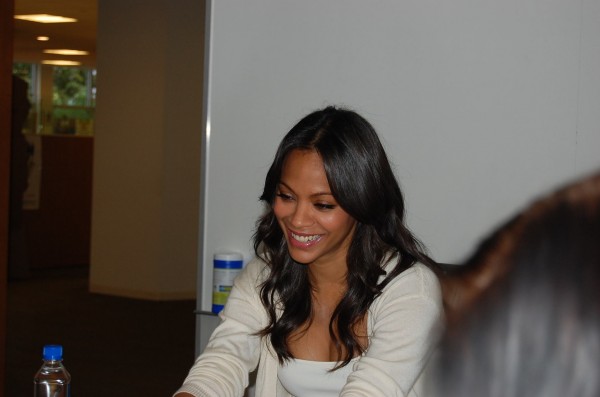 When I made these decisions to play this role it's selfless.  Because doing these roles it's part of a very selfless thing.  I'm an Artist and I can only do things for me. But, to know that it's gonna' have such a beautiful impact on young women, it's the selfless part of me.
Her inspiration for Gamora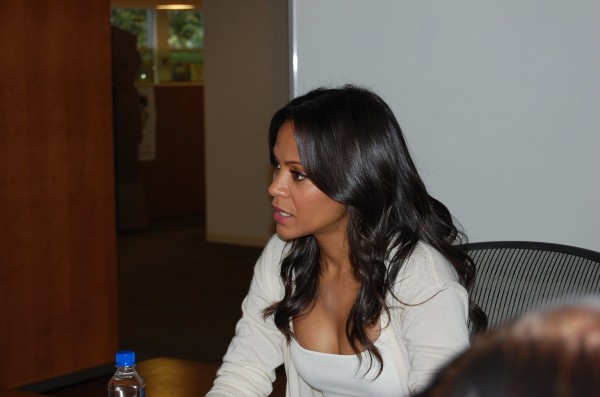 My husband is an artist and we were meeting with a colleague of his who was sharing, sharing her latest work. It's not yet ready to share to the world, but it was film this thing that she shot on 65  frames per second of this Spanish Bull Fighter fighting in front a Picasso painting.  She shoots him one shot all slow motion.  The way this man is dancing ,and the seduction of the Bull in order to make the Bull just basically run to his death.

I thought – that's Gamora and she's a Bull Fighter.

She's not going to be  a martial artist.  She's not going to land like all the characters and all the action figures, or like all the Marvel comics.  She's going to  be a very graceful sword fighter.  

Then, I added those little twists and thought well she's an orphan, she was taken from her planet.  The character reminds me of The Lost Boys of Sudan. The children that are taken and forced into a life of crime and violence and deep down they're good people. They were meant for greatness, but their path was just completely erased before it's even begun.   I thought, well that's Gomora! She's just trying to give herself a last chance of life to get out.  I have to come from a very real place and she was a real person.  Whatever happens to her, whatever she's been through is real. 
Guardians of the Galaxy opens TOMORROW! August 1 
For more details follow Guardians on:
Photos courtesy of: JustEnza.com & MeetKristy.com