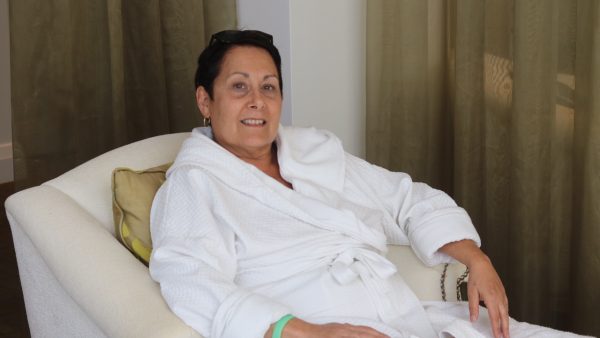 Just say the word "SPA" and I'm there. I'll drop just about EVERYTHING to get pampered, especially when it's at a TOP SPA in the Palm Beaches, which is why THIS MONTH (October), I've made a list and I don't even NEED to check it twice.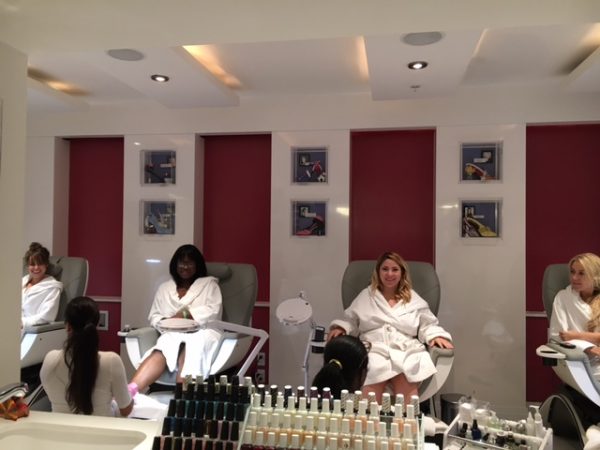 Spatober
That's right…throughout the month of October, 24 Spas, Health, and Wellness Centers are offering the most INCREDIBLE rates on everything from wellness and spa treatments to spa package accommodations, that start at only $5!!!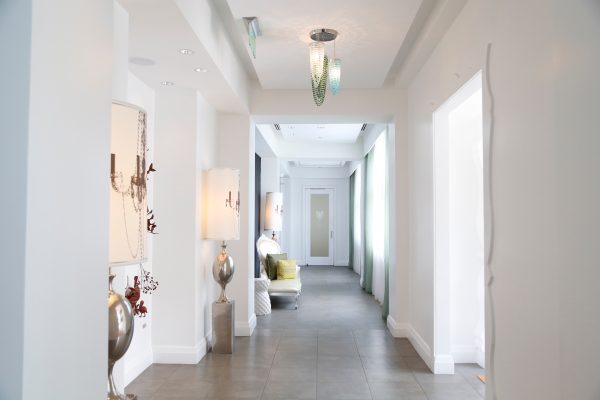 With TWO WEEKS left to go it's time to make October the month that you pack it all in. You're going to need it, because holiday season begins next month.
UNDER $50 offers
Palm Beach County Parks & Recreation
Cost: $8 per class or $50 for a pass of eight classes
CMAA Therapeutic Recreation – Gentle Yoga: Stay active, stretch muscles and reduce stress in a class modified for each individual. Participate by sitting on a yoga mat or in a chair. Recommended for all abilities. Passes expire three months from date of purchase.
Cost: $15  
Save: More than 50 percent off regular price
The Salt Suite Savings: Discover a 100 percent natural alternative to find relief from stress, respiratory ailments and skin conditions. For every Salt Therapy Session booked, The Salt Suite will donate $1 to American Cancer Society's Making Strides Program.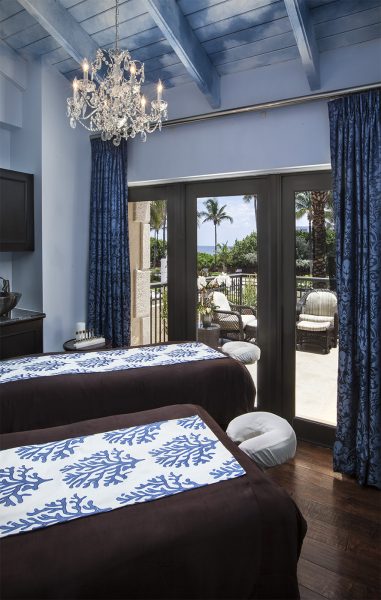 Nspa at The Delray Beach Marriott
In honor of Breast Cancer Awareness Month and the inaugural Spa & Wellness Month in The Palm Beaches, Nspa will offer the following services and therapies:
Express Manicure & Pedicure – From $50 per person, save $10 (regular price: $60) for a 60-minute service
Shampoo & Blow-dry – From $35, save $10 (regular price: $45)
20 percent savings off any other 50 or 80-minute service.
Waldorf Astoria Spa at Boca Raton Resort & Club, A Waldorf Astoria Resort
Pricing does not include an 18 percent service charge, which will be added to the final bill upon check-out. This promotion cannot be combined with any other promotion or discount. Special pricing is only available Monday through Friday during October 2016.
Cost: $50 per person  
Save: $29.80 (regular price is $79.80)                     
Day Pass + Traditional Ritual Bath Package: Receive access to the resort's Waldorf Astoria Spa amenities and signature Traditional Ritual Bath treatment. Inspired by the legendary Alhambra Palace in Spain, the 50,000 square foot spa features 44 treatment rooms, various spa treatments, sunning terraces and 10,000 square feet of tranquil gardens featuring waterfall whirlpools and a private spa pool. Unwind in the celebrated Ritual Bath, complete with nine individual mineral baths as well as Swiss and waterfall showers, whirlpool, steam, sauna and inhalation rooms. Rates begin at $50 per person.
Cost: $10 donation per person to participate in yoga offering  
Fitness Bootcamp & Yoga: Locally-renowned TotalMovement boot camp instructor Erika Strimer leads a boot camp on the hotel's event lawns each Tuesday and Thursday morning at 6:30 a.m. during October. These are complimentary to guests and open to TotalMovement members. The class is a combination of high-intensity interval training and coaching. Also, each Saturday at 10:00am, The Palm Beaches' yogi and motivational speaker Jennifer Martin will lead a 75-minute all-level Vinyasa yoga class, free for guests and open to the public with a suggested donation of $10.
Mindful Moments Yoga: Led by a certified instructor, Manatee Lagoon offers one-hour yoga classes against the calming backdrop of Lake Worth Lagoon. The instructor will adjust the class based on experience level and will suggest modifications as appropriate. Each guest will be provided with a complimentary yoga mat for use at the class as well as a Florida Salt Scrub gift item. Advance registration is required and availability is on a first-come, first-served basis. Participants must be 21 years or older. Visit www.visitmanateelagoon.com/event/ for the class schedule.
Serenity Rose Massage & Wellness
Cost: $15 per person  
Save: $5 (regular price $20)
Fundamentals of Meditation Class: This class introduces the benefits and practice of meditation through guided instruction. Participants will benefit from the groups energy; gaining mental clarity and discipline, as well as enhancing creativity and inner peace. Mindfulness and deep relaxation techniques are employed to provide a direct path to freedom and enlightenment. Profound results will be experienced on all levels of being – physical, mental, emotional and spiritual. A limited number of openings are available for each class to ensure personalized attention. This package and rate is subject to availability.
THE BIGGEST SAVINGS
Cost: $149     
Save: $301 (Regular price: $450)
Venus Legacy Neck Treatment: Combat stubborn fat areas and cellulite with proven (MP)2 technology—Multi-Polar Radio Frequency and Pulsed Electro Magnetic Fields— combined the innovative VariPulse™ technology, which enables therapeutic heat energy to safely travel deeper into the skin, resulting in increased blood circulation, noticeable skin tightening, and immediately plumped and glowing skin. Results can be seen in as little as one treatment with no pain, discomfort, or downtime. One treatment per person for the special price. Twenty four hour notice of cancelation required.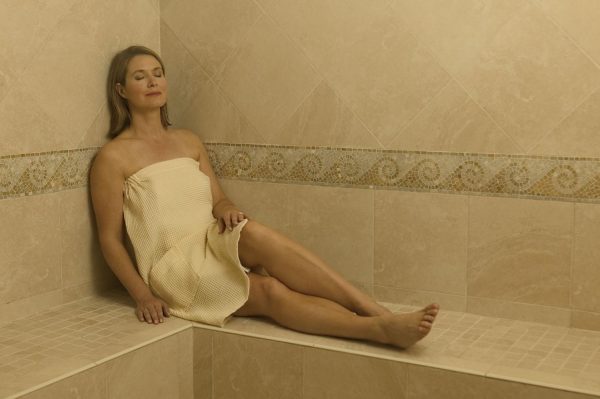 Cost: $159  
Save: Up to $130

+ receive 20 percent off retail purchases
Summer Sun-Sation Package: Choose two of the following spa treatments for $159: Swedish Massage, Custom Facial, Soothing Sun Wrap, Ocean Body Scrub or Express Manicure and Pedicure. Also enjoy 20 percent off retail purchases and access to the pool, beach and fitness center. Valid through October 31, 2016. Changes or cancelations must be made within 24-hours of scheduled appointment time. Jupiter Beach Resort and Spa will donate 10 percent from this promotion to the Susan G. Komen® Organization.
Palm Beach Marriott Singer Island Beach Resort & Spa
Cost: $314  
Save: More than $200
Ultimate Spa Retreat Package:
Includes luxurious accommodations in a one- or two-bedroom condominium paired with two 50-minute spa treatments, per stay paired with unlimited use of spa facilities for two adults including steam room, heated marble beds, relaxation room with hot tea bar, private whirlpool, waterfall showers and lockers. Rates from $314 per room, per night.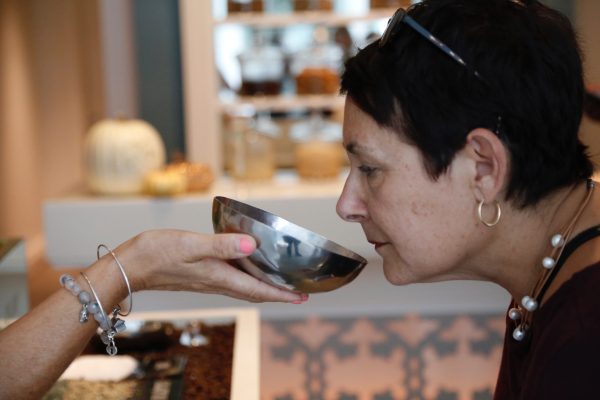 Did you think I was kidding about it being a FABULOUS month-long event?
This week I took one for the team at the Eau resort and spa that sits beachfront in beautiful Manalapan, FL.
Why? So you can see just what's in store for you when you take advantage of the amazing deal throughout the month of October at the TOP SPAS in the Palm Beaches. The Eau Spa's offering is a decadent Sea Salt & Honey Pumpkin Polish and Mask that begins with a sea salt exfoliation that will gently slough off rough and dry skin, leaving a smooth visage. Next they wrap you in a pumpkin puree clay mask that incorporates bentonite and illite clay to draw out impurities, detoxify and increase blood circulation. For pumpkin lovers, the scent it HEAVENLY. My treatment ended with a Marshmallow shea butter making me want a hot chocolate IMMEDIATELY after.
At $150 (regular price $295), you'll save $145 and Eau Spa will donate 10% of sales from this treatment in the month of October to Making Strides of Palm Beach. This special may not be combined with any other discounts, gift cards or gift certificates, and is subject to availability.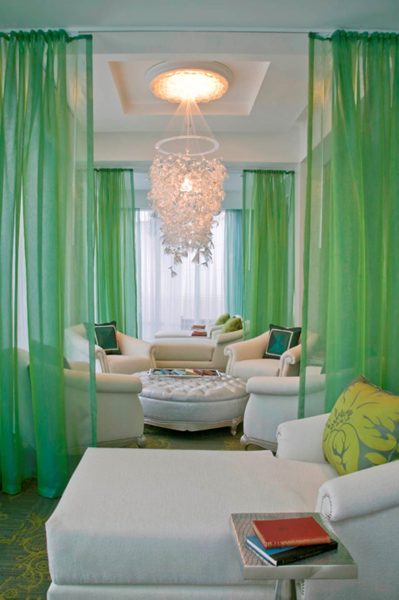 Cost: from $150                  
Save $145 (regular price $295)
BUT WAIT, THERE'S MORE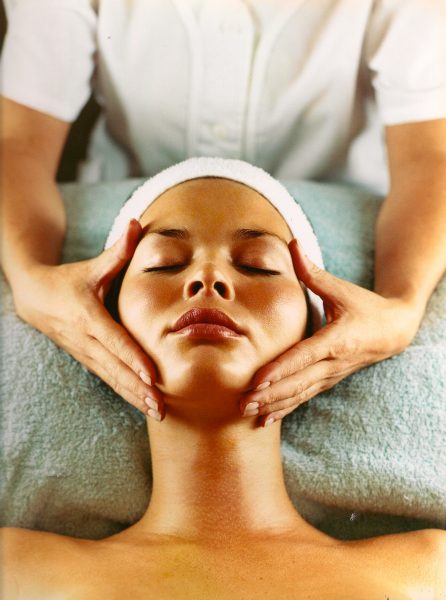 Anushka Spa, Salon & Cosmedical Centre:     
Cost: $79                             
Save: $30 (regular price $109)
The Signature Facial: The signature facial is a luxurious treatment that enhances the face and décolleté through gentle exfoliation, extraction, a rejuvenating mask and hydrating massage.
"Coming Together" The Breakers and Essie for Breast Cancer Awareness: Expert spa technicians pamper one's hands and feet with this 50-minute manicure and pedicure combination service utilizing OSEA all-natural, vegan and organic skincare products. Includes a take-home nail kit inclusive of Essie's "Coming Together" polish, compliments of The Breakers. When guests wear "Coming Together," the resort will donate 50 percent of the net proceeds from this service to the Susan G. Komen® organization. Rates from $99 per person.
Cosmo and Co. at 360 Beauty, Health, Wellness
Cost: $99                             
Save: $56 (original price $155)
Fire & Ice and Eye Bright Facial Treatment: This ultra-anti-aging iS Clinical Innovative Skincare® treatment combines botanical antioxidants to resurface skin, reduce fine lines, and encourage cellular renewal. A warm Resurfacing Masque of powerful botanical acids, retinol, niacin, and antioxidants leave skin polished and glowing. Then, a Revitalizing Masque using nature's most nourishing hydrator hyaluronic acid and cooling aloe vera reveals luminous, fresh, and hydrated skin. Emerge fresh and ready following Eye Bright, which illuminates tired eyes by treating fine lines, wrinkles, dark circles and puffiness. Rates from $99 per person for a 50 minute treatment. One treatment per person. Twenty four-hour cancellation required.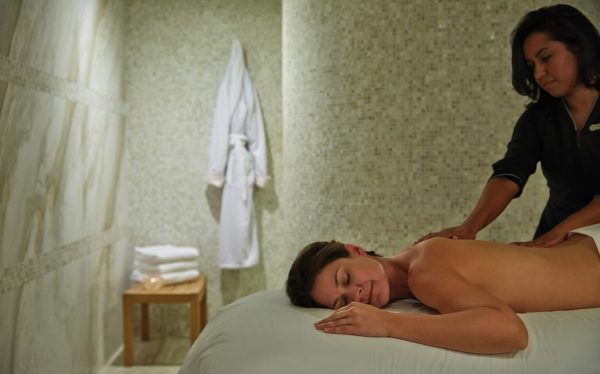 Four Seasons Resort Palm Beach
Cost: $125                           
Save $45 (regular price $170)
The Pink Moon Massage: Warm and relaxing organic lavender oil is used in this gentle and soothing 50-minute Swedish massage. Hydrating pink rose, vitamin E and a shea butter hand treatment are also included. This treatment is not recommended for those who may be pregnant. Spa guests must be 14 years or older. Four Seasons Resort will donate ten percent of sales from this treatment during October 2016 to the Susan G. Komen® Organization.         
Cost: $99                             
Save $26 (regular price $125)
Bliss Massage: This 50-minute massage helps to harmonize and rejuvenate, combining frankincense inhalation and aromatherapy oils, creating a unique journey of relaxation. Rates begin from $99 per person and include access to the resort's beach, fitness center, pool, steam room and restaurants, as well as 20 percent off spa retail purchases, on day of service. Pricing does not include an 18 percent service charge. Ten percent of all proceeds received from this promotion will be donated to the Susan G. Komen® Organization.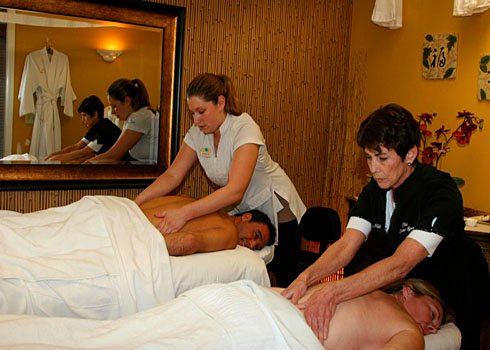 Cost: $69                             
Save $10 (regular price $79)
Lane Spa Signature Massage: During this indulgent 60-minute service, experience an eclectic and therapeutic massage customized to one's specific needs. The treatment includes a warm neck wrap and is finished with moist hot towels for the feet and back. Rates begin from $69 per person. Not valid with any other discounts, coupons, or specials.
Cost: $150                                          
Save $65 (regular price $215)

On Cloud Nine: A relaxing neck, back and shoulder massage using pink hibiscus oil melts away tension and soothes sore muscles. Face, scalp and feet are then treated, offering deepened tranquility. ESPA's Pink Mud nourishes one's hair while ELEMIS' Rose Absolute and Moringa Oil hydrate and detox skin with a decadent lifting facial massage. A hot towel foot cleansing ritual followed by the stimulation of pressure points on the feet encourages the release of blockages and increases energy flow. This package consists of three 25-minute treatments. Gratuity is not included.
Serenity Rose Massage & Wellness
Cost: $80                                            
Save $35 (regular price $110)
The Aurora Experience: The combination of therapeutic grade essential oils and soft tissue manipulation align the body and balances energy while relieving tension. Oils are applied to the reflex points of the feet and along the spine to enhance overall bodily function. The Aurora Experience transforms the total body into a state of wellbeing, balance and wholeness. This one-hour massage treatment is non-invasive, relaxing and natural. Owing to the use of essential oils, this treatment should be avoided for those who experience skin or heat sensitivity. The package and rate is subject to availability.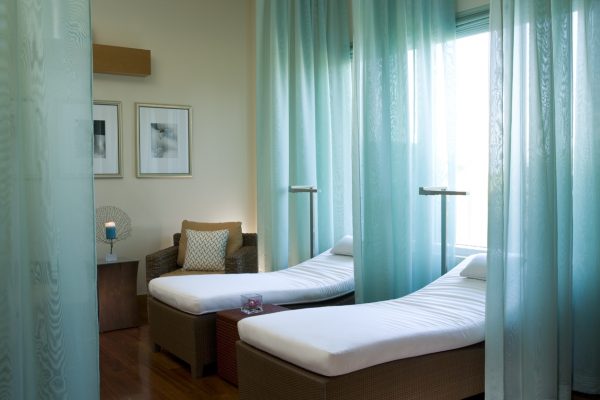 SiSpa at Palm Beach Marriott Singer Island
Cost: $150 per person                       
Save $50 (regular price $200)
Route to Wellness: This 80-minute service includes a spa-flexology and the choice of a full body Swedish Massage using light to medium touch or a Classic European Facial, which includes cleansing, exfoliation and extractions if needed, followed by a facial massage and moisturizer that best fits one's skin type. Ten percent of all Wellness Wow and Route to Wellness services during Spa & Wellness Month will be donated to Jupiter Medical Center Comprehensive Cancer Services. Reservations are required for all packages, which are single guest and same day use only. There is a 24-hour cancellation or change policy. All packages will be charged a 20 percent service charge on the original value of service.
STAY
ACCOMMODATION PACKAGE

Cost: From $325 per night  

Save: At least $189 (regular price $514)



Spa & Wellness Month Hotel Package: Includes a one night stay in deluxe accommodations (either a deluxe king or deluxe queen room) paired with the "On Cloud Nine" Spa Package for one (1) guest. Rates begin at $325 per night and are subject to
a $30 resort fee and 12 percent tax. Spa gratuity is not included. During Spa & Wellness Month, The Seagate Hotel & Spa will donate $25 from the sales of each of these packages to The Eugene M. & Christine E. Lynn Cancer Institute at the Boca Raton Regional Hospital.
Woodhouse Day Spa
Cost: from $75 per person                 
Save $25 (regular price $100)
Organic Discovery Facial: Enjoy a 50-minute treatment that will restore clarity and radiance. Ideal for the first time spa-goer or a new Woodhouse guest who simply wants a taste of the goodness the spa has to offer. Rates begin from $75 per person. Woodhouse Day Spa will donate $10 from each Organic Discovery Facial purchase during Spa & Wellness Month to the Blue Water Babes breast and ovarian cancer charity.


Get all of the up to date details at Spatober.com
I'll be letting you know more about the UBER FABULOUS Eau Resort and Spa soon.