This post has been sponsored by Puritan's Pride. Any links found within the article will lead to products found on their site.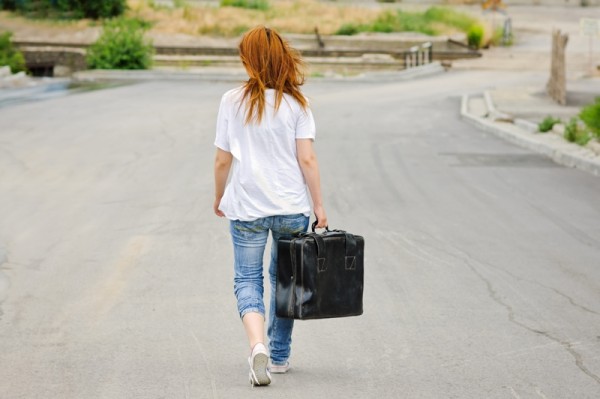 I knew I traveled too much when the TSA agent at a MAJOR international airport turned to me and said "Hi Zippy, where are you heading today?" Yes, that really happened, but it didn't bother me as much as you'd think, since I designed my later years this way.
Rather than roll over and retire, I knew that I wanted to write, and I knew that there were places that I needed to visit. Life was going along pretty darn well. I started my blog to hone my writing skills, and soon I was traveling even MORE than I could have dreamed. My husband accompanies me on some of the trips, and others are press trips, and my favorites are the trips that I take with some of my favorite traveling companions…my brother and my cousin.
But things were changing.
I found myself getting a LOT less exercise, as I was sitting behind my computer writing, and spending less time at the gym. I gained a little weight, then a little more, until I had packed on close to thirty pounds. It occurred to me, just how my eating habits had changed when I caught myself grabbing a cinnamon bun that had more calories and sugar than I'd consumed in a normal day…and this was my SNACK.
I started to take a good look at my habits and here's what I found.
Airport Food
Have you ever noticed all of the fast food restaurants that line the walkway at the airport? Yes, there are a lot of healthy choices there as well, but MOST of them are either sit down restaurants or the lines are SO long that there's NO WAY to get a meal and still make your connection.
The Plane
Raise your hand if you remember sitting down to a full meal when you flew. Two weeks ago I was on a plane and not only were there not enough pretzels to go around, but they had no peanuts either. Yes, you can still stay hydrated with a bottle of water, but food? Unless you're coughing up thousands for first class, consider yourself flying hungry.
On the Road
Maybe it's my husband, but the ONLY time he stops when on a road trip is to get gasoline. That means running into the gas station convenience store, going to the ladies room, and grabbing something to drink and a snack….usually a salty one. Bad food PLUS no activity is NOT a good combination.
It's all in the planning, and I've learned to be prepared (yes, I was a Girl Scout), and while I'll still grab a quick something to munch on every now and then at a fast food restaurant, I now know that packing my carry on with some healthy alternatives is as important as making sure my black pumps and favorite earrings are in the bag.
1. You can't take liquids through TSA, but you can bring an empty water bottle and fill it up in the ladies room. That way you don't have to wait until the flight attendant makes their way over with the cart.
2. Keep your hunger at bay by tucking in some protein or meal replacement bars into your purse. You'll be surprised at how those little treats fill you up and you may not even WANT that teeny weenie bag of pretzels. You'll even find yourself driving by that fast food establishment instead of stopping to grab something just to ward off the hunger pangs.
3. Need a sweet? My third trick is to pack a baggie full of dried fruit. It keeps me from grabbing a candy bar in the airport, and cures that nagging sweet tooth. I love the sweet & savory together, so you'll usually find some pistachios mixed into my plastic bag, that way I can munch while I watch the in-flight movie, or share with everyone in the car.
4. For that longer haul, I measure out just the right amount of Whey Protein for Her in my favorite flavor, Vanilla Bean and bring along a chilled shaker cup, for a vanilla shake that keeps me filled for hours. All I need is some water (I also like using unsweetened almond milk) and I can enjoy a shake without even needing a blender.
It's easy alternatives like those that keep me healthier and satisfied when I travel. Look for a giveaway with these products SOON!