One of the perks of going to a Disney red carpet event goes WAY beyond just seeing a movie.
THAT I can do in my home theater (and YES, it's the SAME movie minus the getting dressed up and traveling). For me the attraction is meeting people and learning things that I'd not have been able to had I just stood in line at my local movie house to see the flick.
So, it's without question that I enjoyed spending my lunch with Tony Bancroft, director of Mulan and his brother Tom, animator and creator of that wonderful dragon Mushu. Of course the mood was set with an Asian inspired lunch at the  Hyperion Bungalow which was BUILT for the animators in the late 30's.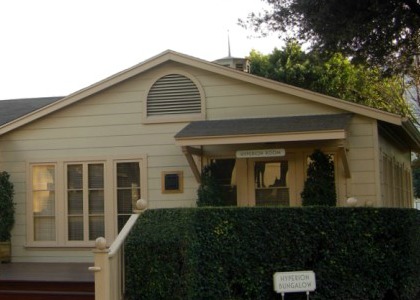 My expectation when I heard I'd be chatting with these two?
They're animators….they'll either be terribly geeky, or a LOT of fun.
The Delivery?
All expectations were met. These two brothers bantered about their relationship working TOGETHER on a movie as well as the inspiration from family when creating a movie like Mulan.
Multi-tasking
The room was electric as we heard stories of how they were inspired by their (collective) seven daughters to create a strong role model to look up to, as well as what it's like to FIGHT for a character that you really believe in (as Tom did for Mushu). Adding creative touches that made Mushu a distinctly DIFFERENT dragon (as in the world of dragons one knows that "real" dragons look more like 'gators, while Chinese dragons are long and thin).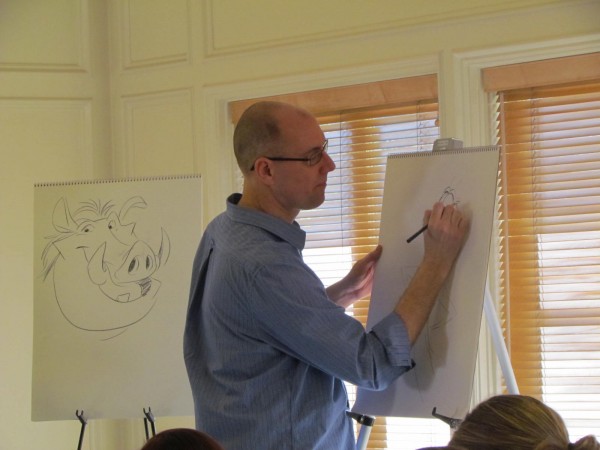 All the while they were speaking, the room was being flooded with original drawings of Mushu – 25 original drawings to be exact. One for each of us. Each one different from the other 24.
Mushu in action
You can pick up a copy of Mulan/MulanII on blu-ray and DVD TODAY.
This post was facilitated as a result of a press junket. All opinions are strictly my own