Boom, boom, boom, boom – John Lee Hooker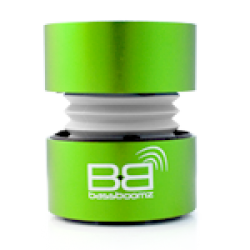 I started fishing a few weeks ago.  I know what you're thinking but I'm a city kid who doesn't like to get his hands dirty.  Drinking and fishing in silence is not my idea of a good time.  So I brought my phone aboard and there was nothing to plug it into (major bummer) so I had to use the onboard speaker (not nearly loud enough).  So when I decided to review BassBoomz Bluetooth speaker it was a serious blessing.
Holy Wan Canoli is the little guy loud for its size.  This is perfect for the boat!!!!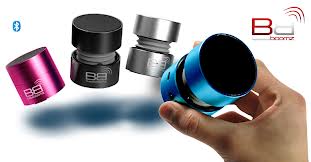 Let me count why this little guy is so awesome.
1. It's small enough to keep in my pocket but not small enough to forget places
2. It's really freaking loud.
3. The bass is clean and loud and not distorting.
4. The sound quality is amazing.
5. It's Bluetooth so I don't have to plug it into my phone.
6. All the jacks are standard and compatible if I wanted to get longer cords.
7. It won't blow out (we were blasting very bass heavy music at 100% volume).
8. The battery life is long (5-6 hours)

This thing is so rad and I take it with me to the park or the boat or to friend's houses.  It fits in my pocket and if its time for an impromptu dance parties then it gets broken out.
RIGHT NOW get $46 off with voucher code: BBZUS026499 at http://www.bassbuds.net/usa/bassboomz