Do you get called to meetings outside of the office, attend conferences, or fly out of state to connect with colleagues? If driving to meetings, events, and the airport is part of your routine, you should consider hiring a private van shuttle service instead of driving yourself.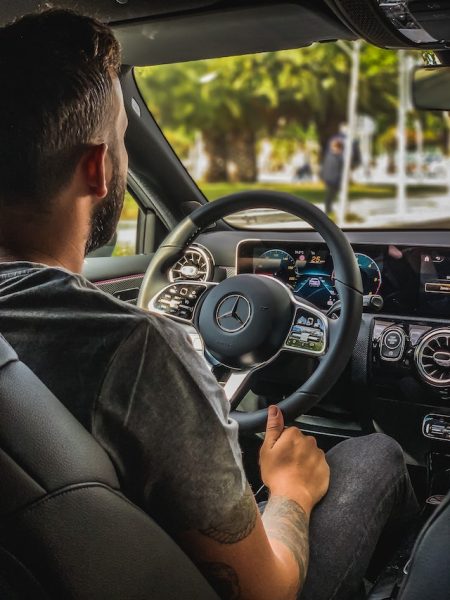 The main benefit is avoiding the stress of driving, but there are other good reasons to hire a driver.
A private van shuttle is affordable
You can't put a price tag on your peace of mind and well-being. However, you'll be happy to know that hiring a sprinter shuttle is affordable through companies like drvn chauffeur services. When you use this service, you'll get a private, professional chauffeur to take you to your destination, whether you need to get to the airport, a local conference, or a long-distance destination.
Consider a private driver just another normal expense for conducting business. When you prioritize having a smooth and easy experience, hiring a driver is an obvious choice. Not having to drive to that conference a few towns over will save you time, stress, and wear and tear on your car. More importantly, you won't have to look for a parking spot or find your way in and out of a packed garage.
Having a driver take you to events is convenient, but when it comes to driving to the airport, it can be a necessity. Navigating to and from the airport is a huge hassle. 
When you drive yourself to the airport and don't have anyone to drive your car back home, you have to park in the long-term parking lot. Leaving your car at the airport can be expensive, not to mention risky. When you hire a private van shuttle to get to the airport, you don't have to worry about your car being stolen or broken into at the airport.
You can share the cost with colleagues
If you and some of your colleagues routinely go to conferences together, you can split the cost of a sprinter van shuttle service and ride together. If cost is your main concern, this is an ideal situation. Nobody will have to drive, you'll all get dropped off and picked up from your event or meeting, and splitting the cost can be less expensive than everyone driving separately.
You need a break from driving
No matter how much you enjoy driving, having to drive through congested traffic is stressful. Commuting to work is bad enough; there's no need to drive to your events and meetings, too.
If you know you need a break from driving, hiring a chauffeur to get to work-related meetings and events will be a huge relief. If you don't think you need a break from driving, you'll feel the difference after your first chauffeured experience. Once you have someone else drive you to an offsite meeting, you'll never want to go back to driving yourself.
Experiencing luxury feels amazing
Have you ever wanted to get a sense of what the ultra-wealthy experience on a daily basis by having a private driver? If you don't have many luxurious experiences in your life, try hiring a private driver for some of your travel needs.
A sprinter shuttle service is an excellent way to feel more luxurious. In fact, the first time people experience a private chauffeur service, they tend to feel more successful and on top of the world. This type of experience can be a major source of inspiration and motivation in your business life.
Eliminate the stress of driving by hiring a driver
There's no denying that driving, especially in chaotic traffic, can take a toll on your health. If your commute is long, you're probably stressed out long before you get to work. Even if your commute is only thirty minutes, that's an hour of driving every day that you spend on high alert in stress mode.
The best way to eliminate a large portion of daily stress is to cut down on how much you drive. While you probably can't avoid driving to and from work, you can hire someone else to drive you to meetings, events, and the airport. 
This may seem small, but it will make a massive difference in reducing your stress and maintaining your well-being.