The reviewer has been compensated in the form of a Best Buy Gift Card and/or received the product/service at a reduced price or for free.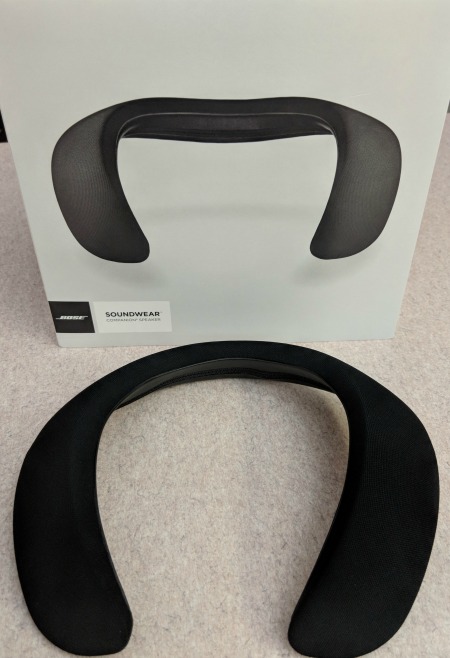 Admission, I have never…in my entire life, found a pair of earbuds that fit comfortably in my itsy bitsy ear holes. I wear them (begrudgingly) because I love to listen to music on a plane, but they hurt. I'm not talking about a little uncomfortable…but HURT. Did I mention that I feel overwhelmed by headphones? While I may still have to wear one or the other when I travel, or at the gym…I finally found a solution to my problem (and no it does NOT involve ear canal stretching surgery).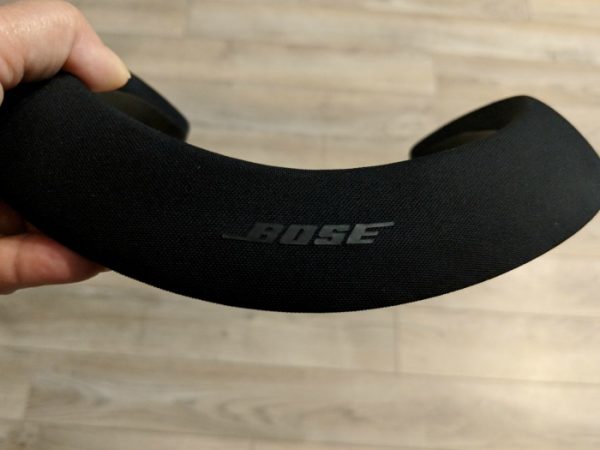 Soundwear
When I first saw this egonomic neckband that emits the perfect sound I had a moment of deja vu. I remember reading about wearable speakers a couple of years ago, but I never actually saw any. Thankfully BOSE has changed all that and I can now immerse myself in a beautifully clear sound with just the right amount of bass and not be tethered to anything (I think that I like this feature the best).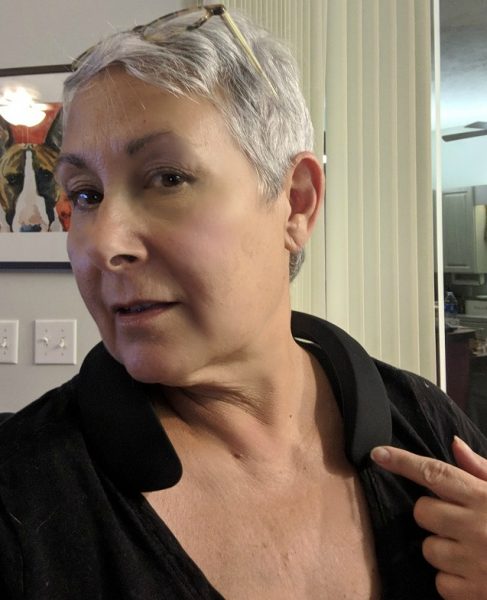 Fit
Since my biggest beef with earbuds is the fit, I was concerned that this collar shaped speaker might fall off while I go out for a walk or roam from room to room doing chores. It actaually sits comfortably along my collar-bone and has a soft-touch silicone coating that helps it stay put. It is sweat and weather resistant, so I don't have to worry about getting caught in one of those Florida downpours while I'm out walking.
Just for a little fun, I left my iPod on the sofa and took a walk to the mailbox to see just how far the range would be. The 
Bose® SoundWear™ Companion® Speaker 
kept great that great sound for about half of my walk and the sound began cracking when I hit about 35 or 40 ft (longer than the the 30 ft that they state). One charge will give up to 12 hours of play time, and the speaker comes with a micro-b usb to usb cord for charging (much like your mobile phone).
Answer your phone, Hello Google & Siri
There is an internal speaker allowing you to access your phone while wearing the soundwear via the press of a button. Calls offer a personalized vibration alerting you of incoming calls.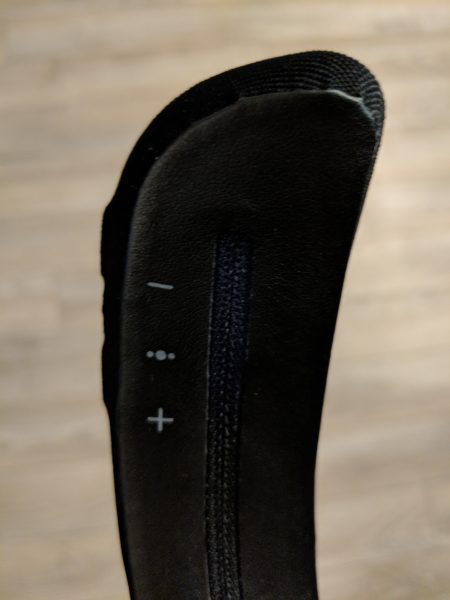 While your set-up of the unit is via bluetooth and the Bose® Connect app (downloaded for the App Store or Google Play), the unit is controled by small buttons on the left and right side of the speaker. You can easily turn the unit on/off, increase & decrease volume, skip songs, answer incoming calls etc. BOSE Soundwear lets you know that it's paired with voice prompts (no guessing).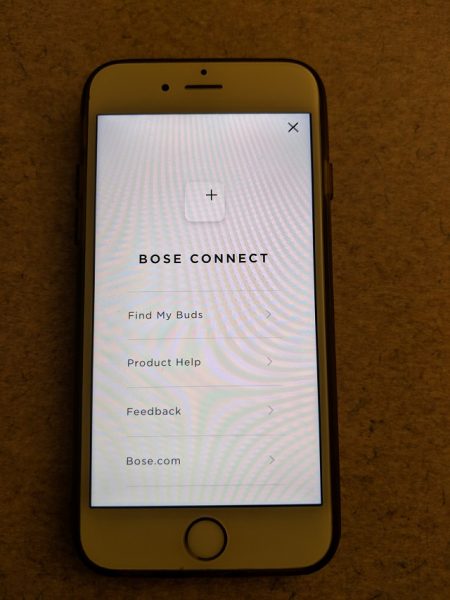 Basic Black but….
With a black on black design, this would be a great gift for dad this coming Father's Day. ME? I'm heading to
Best Buy
to pick up one of the optional fabric covers that are available that are a little more "ME."