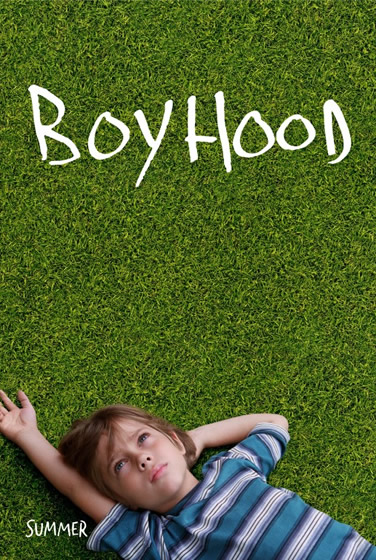 I love Linklater's work, its really is an amazing catalogue. He has created some of the greatest work of the modern era of film. Just listing them makes my jaw drop: Slacker (groundbreaking), Dazed and Confused (one of my all time favorite films), Before Sunrise (one of my favorite films), he consistently makes movies that I love…jeezzz I even loved his remake of The Bad News Bears.
The Before series is jaw dropping when you watch it all together.
Dazed and Confused gets better as I get older.
Next > Boyhood 
I caught it at SXSW, and let me tell you this may be one of his best works. I'm not waiting say how I feel about this movie…it's a game changer! Boyhood is one of the most ambition films I have ever seen.
Filmed over 12 years with the same cast, Richard Linklater's BOYHOOD is a groundbreaking story of growing up as seen through the eyes of a child named Mason, who literally grows up on screen before our eyes. BOYHOOD charts the rocky terrain of childhood like no other film has before. Snapshots of adolescence from road trips and family dinners, to birthdays and graduations and all the moments in between become transcendent, set to a soundtrack spanning the years from Coldplay's Yellow to Arcade Fire's Deep Blue.
BOYHOOD is both a nostalgic time capsule of the recent past and an ode to growing up and parenting.
This portrait of the millennial generation took 12 years to direct. It is so on point that I can't even begin to describe it faithfully. Basically it is a portrait of the modern American experience told through the eyes of a boy becoming a man. This is also not just a think piece like Waking Life, but rather full narrative of adolescent.
All of the actors absolute crush their performances,but the movie rides on Mason and his parents much of the time. However, everyone else was great in it as well.
I expect to see a round of Oscar noms for this film.
The film has a lot of everything in it, I laughed and even my eyes welled up a bit. It's really a deeply moving film and one that I can whole heartedly recommend to anyone.
Boyhood opens in theaters on July 11
Follow Boyhood on Facebook: BoyhoodMovie
Visit the BOYHOOD site for more details: BOYHOOD