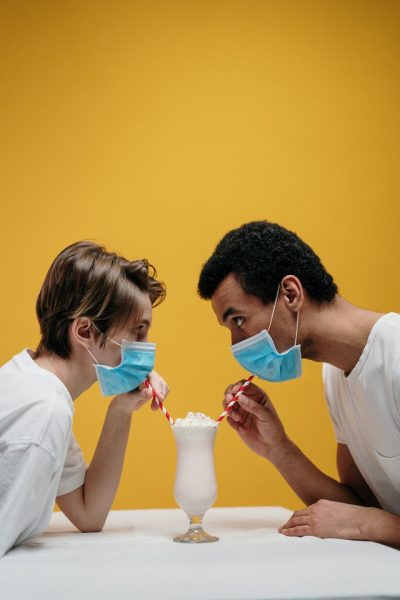 When COVID-19 first hit in early 2020, nearly all social activities came to a screeching halt. Businesses closed, and people were forced inside by social distancing and stay-at-home orders. That didn't last long. In the first few weeks, families hunkered down at home, making trips only to the grocery store to stock up on necessities, many of which were hard to get. It wasn't soon after when restaurants realized they needed to open their kitchens to salvage their business while giving people an additional outlet outside the home. Take-out and delivery surged, but dining out wasn't far from people's minds. This is understandable given that dining out is a significant social activity that has always been expected to return, even if it looks slightly different because of coronavirus.
Dining Out During Coronavirus
Today, many restaurants have re-opened to limited capacity due to standard safety practices still in effect. While many restaurants have focused on outdoor seating, many can re-open in-door dining areas with the proper protocols in place. These protocols include seating that adheres to social distancing requirements, and staff must wear masks, and guest are expected to wear masks as well when not eating their meal. Many restaurants have also turned to companies like BellyMelly to provide contactless dine-in ordering and payment through QR codes so that guests feel safe and can still enjoy the social aspect of dining out without risk.
Here are some precautions and expectations to consider for those who decide to patronize your favorite restaurant. While we now understand more about the virus, there are still significant risks. According to a CDC report, adults with COVID-19 are twice as likely to have eaten out in the two weeks before becoming ill. Drive-thru, takeout, delivery, and curbside pick-up are still the safest way to dine. On-site dining with socially distanced seating and reduced capacity is still considered medium- to high-level risk, whether indoor or outdoor seating is available.
Eating out is still considered a high-risk activity because it requires people to remove their masks to eat. Wearing a mask is still considered one of the safest precautions people can take to stay safe and healthy. Face masks have been proven to reduce the coronavirus's exposure (and other viruses such as the flu), and choose the right mask to make all the difference. Infectious disease expert Dr. Christina Madison says, "Wearing a face mask is the simplest and easiest way to protect yourself and those around you during this global pandemic. However, not all consumer face masks are made equal. Masks should be worn in all public places, especially when you cannot distance yourself from others within indoor spaces physically."
Dr. Madison adds that "Boomer Naturals Face Masks are lab-certified and highly effective with three layers of tightly-woven fabric enhanced with Nano-Silver Technology. There are several things to point out regarding the unique construction of these masks. First is the multi-layer, tightly woven fabric, which meets the World Health Organization standards and repels respiratory droplets. The second is the use of Nano-Silver Technology. We have known for decades about the antimicrobial properties of silver, as it has been used in modern medicine for accelerating wound healing." Wearing a mask is essential but remember that in addition to the increased risk of COVID-19 exposure from airborne particles, dining out also places people at risk of touching surfaces that others are actively touching, such as plates, flatware, tabletops, and public restrooms. Make sure you use hand sanitizer throughout your dining experience and do not touch your face.
Dining Out? Stay Safe!
If dining out is something you've decided to do, there are several ways to protect yourself from contracting the virus. First, take a moment to evaluate the coronavirus situation in your area to ensure dining out is a safe activity. Outbreaks can pop up unexpectedly in your area, which may factor in your comfort and safety level. If there is a reported outbreak, you might choose to wait until infection rates decrease.
Be responsible for your decision. Even though the world is learning to live with the virus, the desire to get back to pre-COVID activities and comfort is a desire everybody shares. When you arrive at the restaurant, make sure you ask for seating distanced from other patrons or tables. If you are not satisfied with the distance from other people, politely ask the host to adjust, or choose another section of the restaurant that is less crowded. Remember that eating outdoors is considered safer than indoors, so if you have the option – and the weather is lovely – choosing outdoors will provide a much better dining experience.
Check that the restaurant is following and enforcing all pandemic rules. All staff should be wearing masks and gloves at all times. Also, other patrons should also be wearing masks unless seated at their table., Menus and payment should be hands-free, but if they are not, find an alternative (asking about the menu instead of handling menus, for example). Hand sanitizer should be available to everyone.
We are all waiting for life to return to normal. But even if a vaccine is introduced and socialization returns to normal, those with respiratory problems or pre-existing conditions should continue to practice safety in public areas. Keeping a mask with you at all times is one of the best ways to keep yourself protected as we continue to live with the virus. Always remember to take the proper precautions so you and your circle can remain safe and healthy.