This post has been sponsored by Perdue Farms. All opinions are strictly my own.
What I miss most about travel
The food. Not only those sit-down, 7-course dinners in Michelin starred restaurants (although I do love those as well), but I miss street food, diner food, and hearty foods that really reflect where I am. I'm also no gourmet cook and as a matter of fact, I'm a rummage through the freezer and see what I can toss together and call it a day type of cook.
But I'm craving POUTINE
And, real Poutine isn't even LEGAL in the United States, because REAL cheese curds are not available, so we have to substitute. I don't know a single restaurant in my area that even sells a version of this delicious, fat and carb-laden dish of deliciousness.
Perdue Popcorn Chicken
Cheddar Cheese
Gravy
I rummaged through my freezer & fridge
and found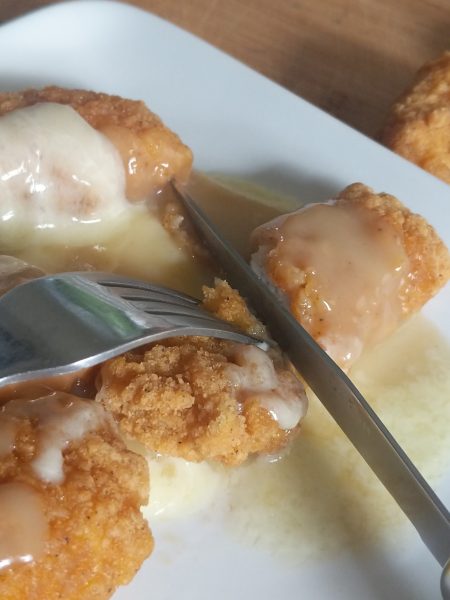 Zippy's Poutine Inspired lunch
for the day before Thanksgiving (because she knows she has to really cook later)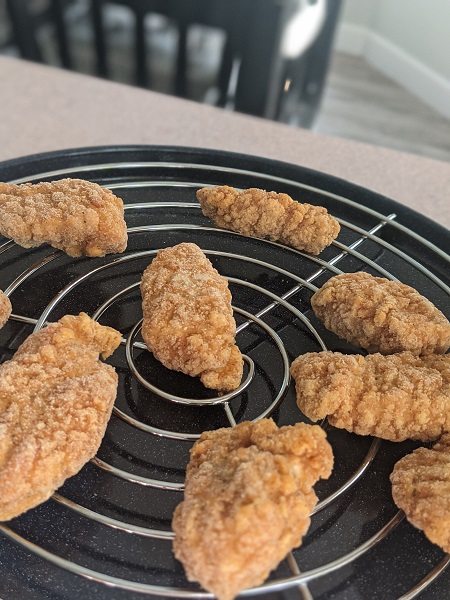 Place 6-8 Perdue Breaded Popcorn Chicken into the air fryer or oven and cook for about 10 minutes
Cut a chunk of cheese into 1/4 inch cubes
Place the cooked popcorn chicken on a microwave safe place
Dot the chicken with the cheddar cheese (or any kind of cheese you have in the fridge – & I'm jealous if you have real cheese curds)
Pour on the gravy
Microwave for 1-2 minutes
Start eating and thinking that you just created something that you'd buy from a street vendor on vacation.
Start shopping for Black Friday because everyone either has started their sales early or at least announced what they'll be



This holiday season, whether you celebrate Christmas, Kwanzaa or Chanukah like I do, there's nothing like sharing a traditional meal with your family. Yes, this year is different as many of us won't be gathering in one home with you celebrating over dinner. But, our family has come up with a solution. This year for our holiday gifts I'll be sending the same Perdue Bundles (because they're having a great Black Friday Sale NOW) to all of the family members so that we can actually dine on the same menu and chat on ZOOM. It's our little way of being together.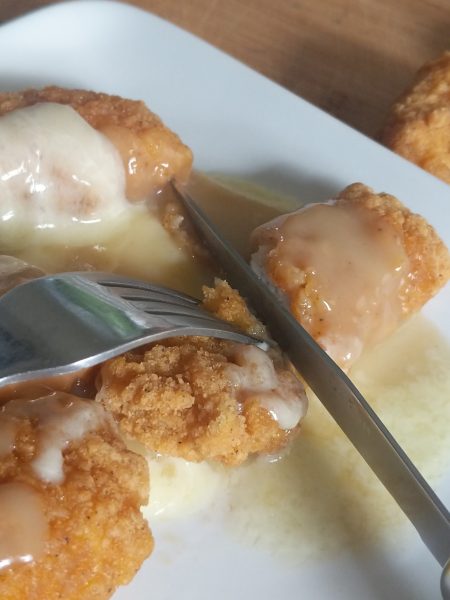 We'll still enjoy the traditional meals together, only there will be a computer or mobile phone involved, but the food will be the same great Chanukah meal that we have every year. Every year we wish that some of our family members who live across the country could join us. The one think I've learned through all of this is that they can. So, now not only will I be spending Chanukah with my children, brother and sister-in-law, but my cousins and friends will be there as well. Our Chanukah has grown from 7 of us to over 20 of us this year, and for that I am thankful. Start a new holiday tradition that includes family across the country Send them a BUNDLE from Perdue Farms as a gift this year so that you can ALL sit around the table together wherever you may be.
"Fill your Freezer This Black Friday"
Get Free Steaks, Free Chicken, Free Cash Savings and Free Shipping!!
Spend $169 or more on qualifying bundles and receive 3 Free Steaks and/or Thin Sliced Chicken Breasts, $10 off and Free Shipping

Spend $249 or more on qualifying bundles and receive 5 Free Steaks and/or Thin Sliced Chicken Breasts, $20 off and Free Shipping

Spend $499 or more on qualifying bundles and receive 7 Free Steaks and/or Thin Sliced Chicken Breasts, $30 off and Free Shipping
Products include:
Niman Ranch 6oz Sirloin and
Perdue VSP Fresh Cuts Thin Sliced Bonless Breast
This deal will be running from 8 PM ET Wednesday Night 11/25 through 8AM ET Tuesday morning, 12/1.