NOTE: I am a Try the World Ambassador and receive a FREE subscription in order to tell you about their products. All opinions are strictly my own.

What PERFECT timing for the new HOLIDAY edition of Try the World, as I head out to travel through Europe next week for 10 days. I got a sneak peek into some DELICIOUS food products from around the world in a FABULOUS new Try the World Holiday box.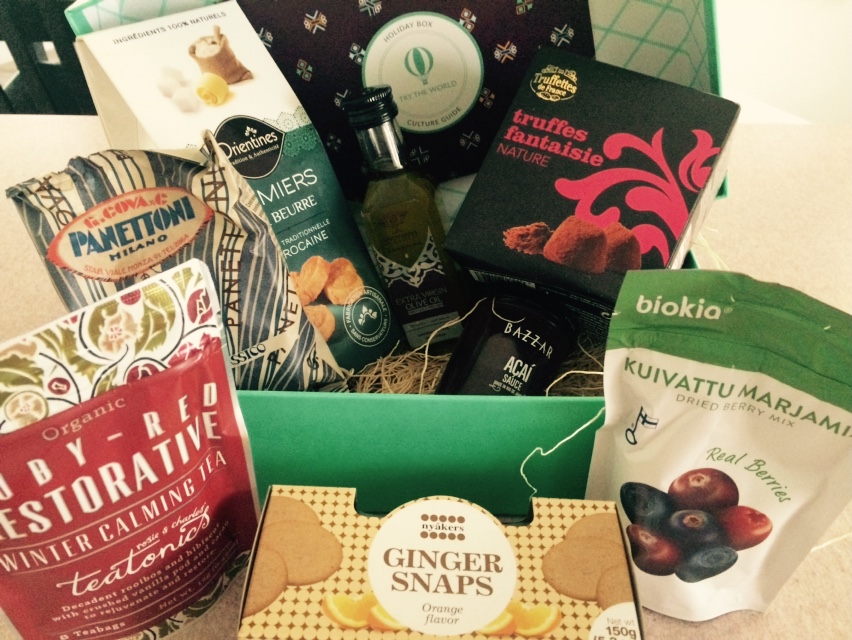 Your taste buds will travel from Italy and Morrocco, and onto destinations that you've been dreaming of tasting. This is one SWEET collection of deliciousness. I'll be putting these out for my upcoming holiday parties, including vanilla ice cream topped with the sublime Acai sauce from Rio de Janeiro with a garnish of Orange flavored Ginger Snaps.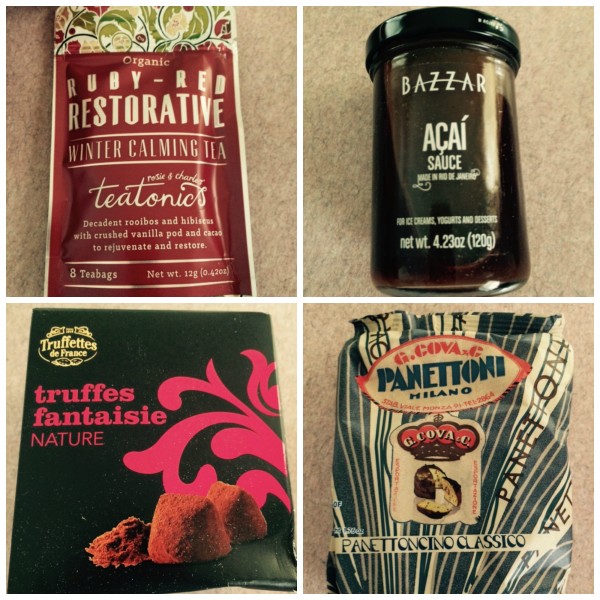 This special edition has been curated by former NY Times food and wine expert David Rosengarten, the Holiday Box includes the best holiday food from around the world, including cookies, spreads, and condiments.
As always you'll find a guide to enjoying your treats from around the globe.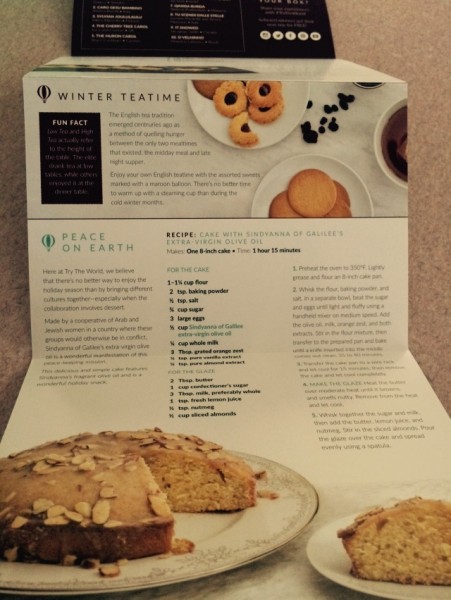 This makes a FABULOUS holiday gift for 
hostess
co-workers
armchair travelers
and anyone who enjoys trying food from around the world
Details
Price: $33 per box (1 year subscription), to $39 per box (2  month subscription)
Single boxes available for $49
Plus: Free Shipping, Free Returns, Cancel Anytime
Let The world come to you, the easy way to go on a global foodie trip. Subscribe now!
Try The World works with artisanal producers from around the world, and therefore each box may be a little bit different. All boxes have a curated assortment of delicious and authentic gourmet products of similar value. When opening your Try The World box, you may be pleasantly surprised to discover different local flavors than the ones I have received! The card included in your box will guide you through your culinary adventure.