Planning a wedding is never going to be easy, but then again, when is planning a monumental anything other than complicated. Complicatedness that you secretly enjoy though. But a destination wedding, that can be taking the stress levels up a notch or two. That is because you have no choice but to plan your wedding away from the location. There are things you must have at these sorts of weddings and there are certainly a few things not to forget. I thought I would mention a few of them if you are in the midst of planning your destination wedding.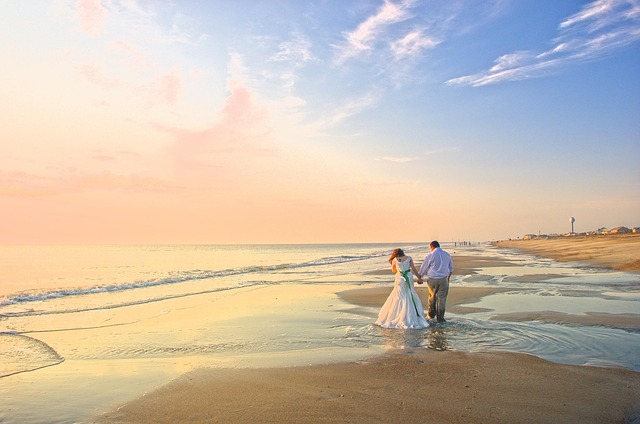 Choosing the right location
First of all, if you have decided that a destination wedding is for you then you now have the hard part in choosing where. Some people automatically know. Perhaps they have been there before it holds special memories. Or it may be a little tougher with too many special places to choose from or maybe just wanting to try somewhere new. EXplore the internet, read the bridal magazines, and try and visit some of these places before making your final decision. It will help you in the one run choose the perfect place for you and your partner.
Give plenty of notice
Yes you read that right. If there are a list of people you want there to celebrate your day then you are going to need to give them some notice. This is so that time can be booked off, childcare if needed can be organised and also some time to save and pay for the thing. However, on the plus side your wedding guests will really appreciate the notice you give them so that they can spend your day with them.
A destination wedding photographer
The truth is, you may think you might remember every aspect and moment of your wedding but the whole day and night rushes past you in one blissful blur. This is why having photographs to remember your day is so important. However, it is also important for you to ensure that you have a photographer who is an expert in shooting where your wedding is. They will know the best places to capture the right shots, the lighting differences and also the best ways to capture your day.
The right wedding dress
Wedding dress shopping I surely a highlight of the whole wedding planning process. The opportunity to try on some gorgeous gowns. When shopping it is so important for you to try on different styles, even if you think they won't suit you or feel right. It is also essential that you take a moment to think about the destination you are marrying in. What will the weather be like? The terrain? Where you plan on taking pictures? These could all be essential factors for helping you choose the right dress for your special day.
I hope that highlighting some of these must haves and things to remember will help you when it comes to planning your destination wedding.