Post sponsored by Wedding Paper Divas. It was our first choice in WHERE to get our wedding paper goods, and we're so happy that they came on-board to support us with this project. All opinions are strictly those of Champagne Living and staff.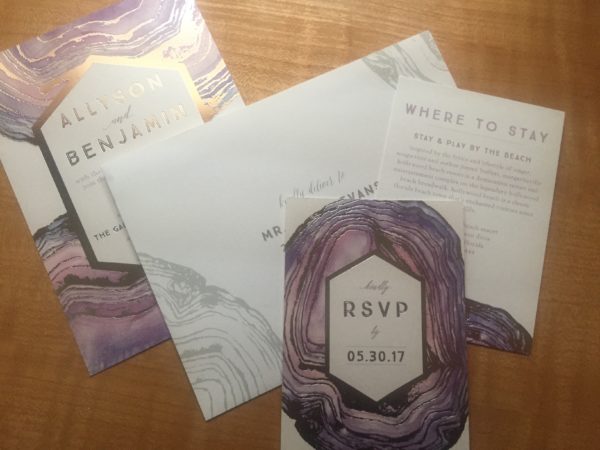 The theme of every wedding should just be stress.
Stress as far as the eye can see. So when I used Wedding Paper Diva's for my amazing Save The Date  and had an amazing experience, I knew there was nowhere else I'd want my invites from.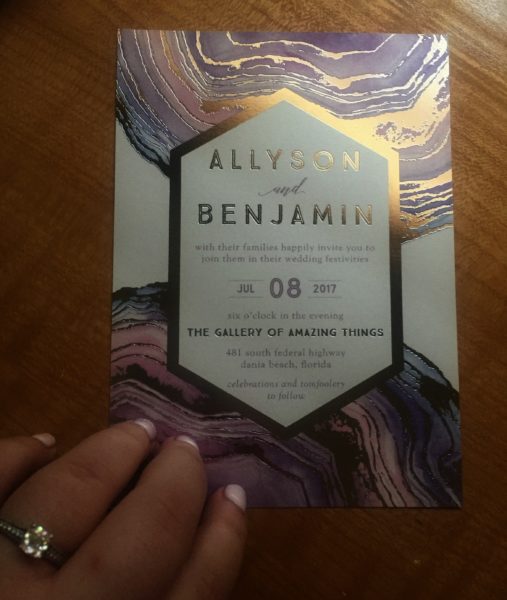 With both my fiancé and I having an eclectic taste, we were a little worried that we'd be able to find something that spoke to our individuality, and didn't look like a "template." Our theme is "love rocks," based on the venue we're using's use of huge geodes. When I logged onto Wedding Paper Divas, I IMMEDIATELY saw, fell in love with, and began customizing a wedding invite that had (you guessed it) a geode design. Here I thought it would be difficult to find, or to get in my wedding colors, and it legitimately could not have been easier.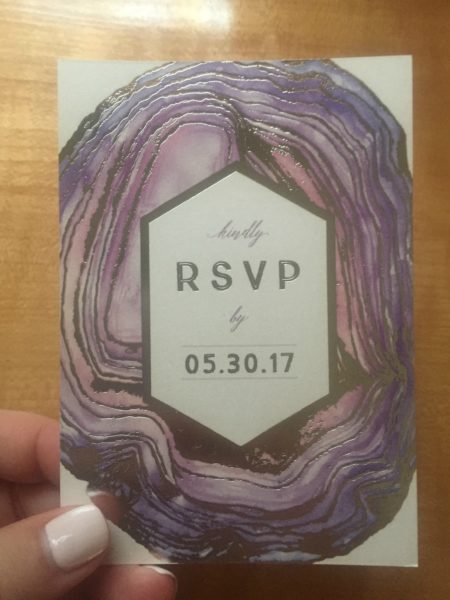 Wedding Paper Divas has such a vastly diverse selection that it would be nearly impossible to visit the site and not leave satisfied. My friend had mentioned using them before, but I was skeptical. In 10 minutes, I had a customized wedding invite – from top to bottom. Our envelopes were addressed, our RSVP cards customized (which I loved as I wanted to infuse some humor in there) and it was time to add the finishing touches. When I went to add foil to my invites, I also opted in for pearl shiny paper instead of matte. I wanted my invites to pop and have a little bit of shine to them.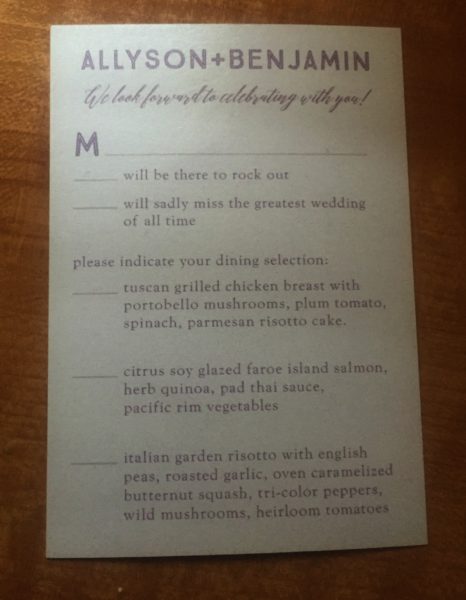 Ordering from Wedding Paper Divas is SO simple:
Search their incredible selection, either by browsing or by style.
Select your style by clicking into it to view the front and the back.
Now it's time to have some fun – personalize your WPD order to be exactly what you want. (No, but seriously – even if you want something that goes longer than their allotted character count, you can still request it. From there, a DESIGNER takes your requests and incorporates it into your order, like magic).
Confirm that your order is how you want it, or that you're awaiting a proof from the designer and hit add to cart!
For those who are ordering wedding invites especially, WPD is exceptional at suggesting what else you may need (RSVP card, insert card, postage, etc.).
Order your entire wedding paper needs in one sitting and head to check out.
Within 24 hours, a designer will contact you with your proofs (if you did customization).
Receive your WPD order and FREAK OUT over how AMAZING they are.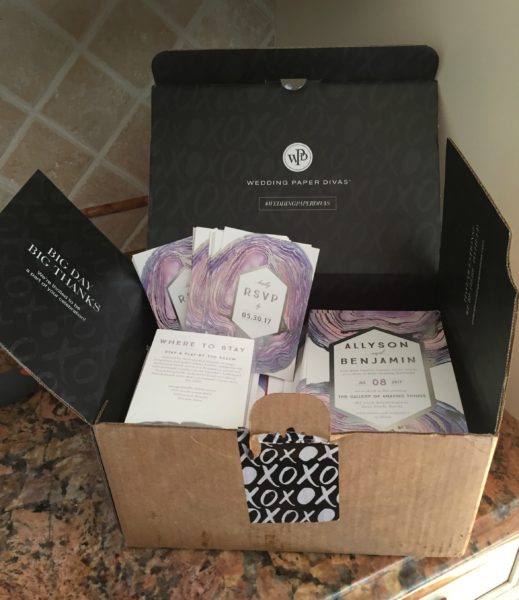 TIP: Should you need to re-order anything, no problem! WPD remembers your orders and makes re-ordering SO simple (literally one click).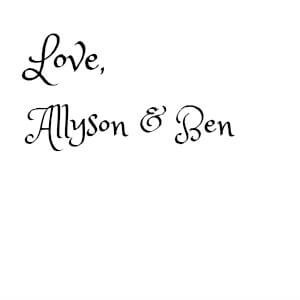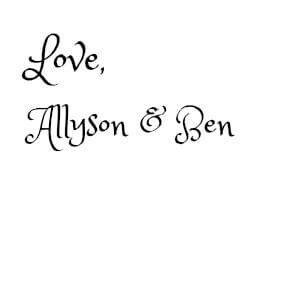 When I opened my box from Wedding Paper Divas, I was so taken aback. These templated invites I was so afraid to use, look GORGEOUS. Not only did it feel awesome knowing no one else has the exact invitation as I have, but also that it arrived promptly, correctly, and it is SO much more affordable than those big paper companies. All I know is, if people couldn't stop talking about how awesome my save-the-dates are, I can't wait to hear what they think about these INCREDIBLE invites.
I can't wait to order things for my shower, accessories for the actual wedding and my thank you cards! I'd never shop anywhere BUT Wedding Paper Divas.