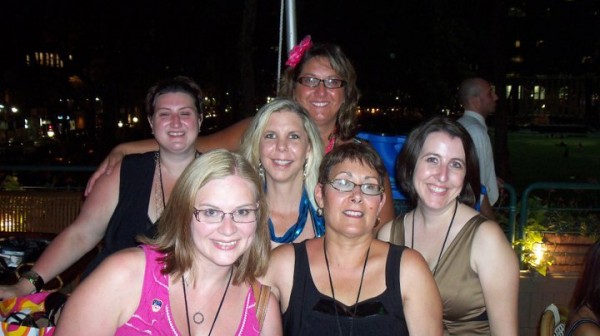 The only thing that I like BETTER than having a fine wine with dinner, is getting together with the girlfriends, drinks in hand and causing a bit of a ruckus. Whether at a friends house, here at the mansion or out on the town we know how to have a good time.
Makeup on
Dressed to the nines
Tunes playing
A great drink in hand
Dancing like no one is watching
Dishing about everything from fashion to husbands
While I'd love to invite you to one of our little get-togethers, for now I give you a birds eye view of what it looks like on MY end.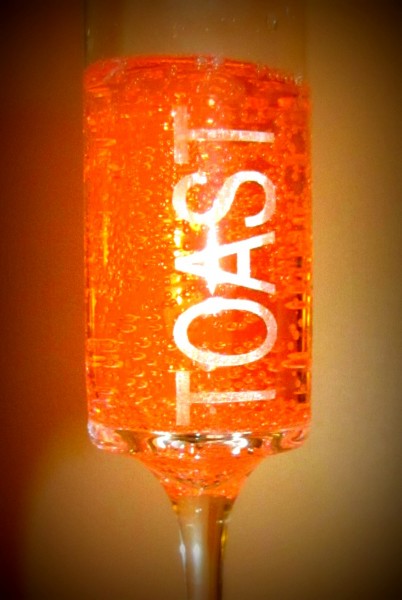 At least when I look down at my hand that's what it looks like. While the friends may be the usual bunch, this week I added something DIFFERENT to our get together. Rather than bring the same old bottle of wine, I showed up with not one, but TWO bottles of
Delicia Dessert Flavored Alcoholic Beverage
A bottle of Peaches and Cream
A bottle of Strawberries and Cream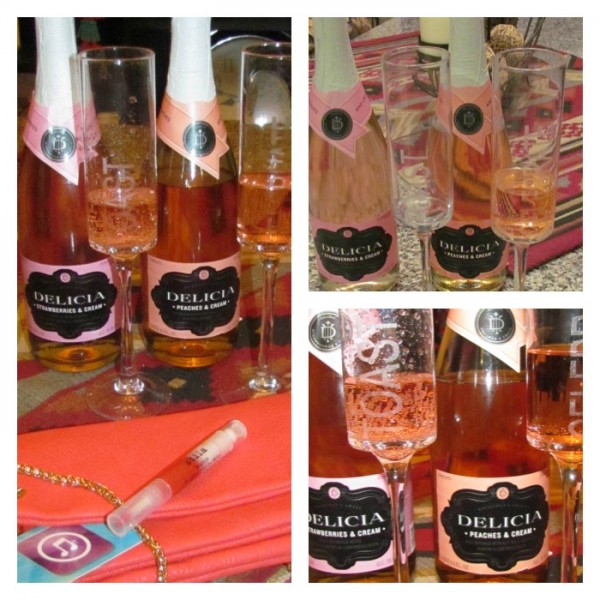 Delicia had sent me the two bottles, along with a cute salmon colored bag, Stila lipgloss, and a gift card for some TUNES to play while we partied. I got all decked out and realized that I had a pair of ballet flats that matches the bag.  SCORE! I got to my friend's house and popped the corks (well, they look like corks, but they're really twist off caps), and we poured. What I learned was that my friends have VERY strong drink preferences. Take Rachel…Rachel LOVES chocolate, and what goes better with chocolate than STRAWBERRIES. She zoned RIGHT in on the Strawberries & Cream Delicia, and in the other hand she grabbed a dark chocolate brownie. I'd say she made the right decision. Then there's Sandy, she's the girl that loves to eat seasonally, and I noticed that she mixed herself a French Kiss Tea with Peaches & Cream Delicia (complete with her favorite…a slice of peach).
ME?
I'm the eclectic type, so just to balance things out…I had one some of each. I only wish that I had brought Delicia's other flavors
Gather your girlfriends
I'd love to know your suggestions for a great Delicia Girlfriends get-together. Let me know in the comments below, I need some new party ideas. I received product to facilitate this post. All opinions are strictly my own.