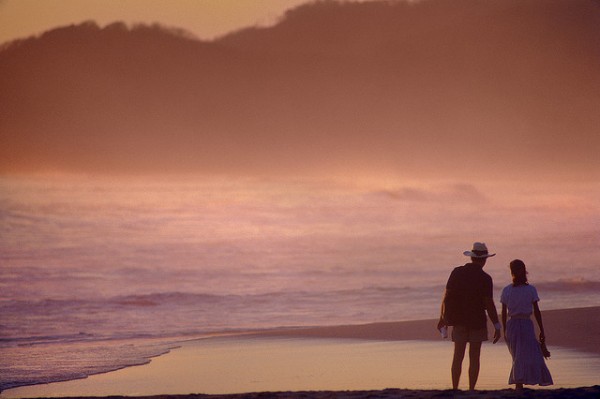 Since I'm married (at least that what Mr. S keeps telling me), I'm not an authority on dating. As it stands it's been about 35 years since I've been out there, and I'm pretty sure that it's tougher than it was back then. SO, I've decided to call in a favor from novelist Charles Massie who's a bit more up on the whole dating scene at our age.
Nearly half of all single baby boomers are dating, and many of them are swelling the profiles of online matchmaking websites with names like SilverSingles, SeniorPassions and dating.aarp.org.
Match.com, one of the largest dating sites for people of all ages, says its baby boomer clientele has grown 90 percent in five years, with a quarter of its 15 million users ages 50 to 65.
"Older people love a good romance as much as 20-somethings, and many of us still get just as love-drunk as we did when we wore size 32 Levis with no Expanda-Waist," says Charles W. Massie, a baby boomer who wrote about his online dating experience in a new novel, "Stains on the Gavel."

"But you've really got to be careful, whether you're a woman or a man. A lot of women my age complain the men they meet haven't changed at all in 50 years – they want to skip the coffee and head straight for the bedroom. My experience was even worse!"Massie says the woman he met went to great lengths to make him believe she was completely smitten.

"Plain and simple – I quit thinking with my brain," he says.
The woman ended up setting him up in an elaborate ruse that resulted in him going to jail on false charges and her in possession of everything he owned.
Whether you're meeting people through social media networks, dating sites or through online advertising, Massie offers these cautionary tips for fellow boomers.
Don't use Craigslist as a dating website. Just don't.
People advertising on Craigslist haven't been vetted by anyone – you have no idea if anything they're saying is true, Massie says. Several people have died at the hands of those they met on Craigslist, and it's not just women who are vulnerable. In 2012, Troy LaFerrara was killed by a young couple he met through a "companionship" ad. "The 'black widow' who snared me I met through Craigslist," Massie says.
If it looks too good to be true, beware!
Let's face it, as we age, we want to believe we're still the hot young stud or studette that we were in our prime, but we're not, Massie says. If some beautiful woman or extraordinarily handsome man suddenly becomes completely enamored of you, be wary. Yes, it does happen sometimes, but we become extremely vulnerable when we want something to be true so badly that we ignore all signs to the contrary.
Don't rush into cohabitation.
If you have an independent lifestyle – your own home, etc. – don't be tempted to move right in with your new honey. Think about the advice you'd give your own kids or grandkids! Once you're sharing an abode, that person not only has access to all of your personal belongings, computer, accounts, etc., he or she also has more control if you've moved into their place. If you invite him or her to move in with you, it can be very difficult to remove the person if you realize you've saddled up with a freeloader.
Many of the safety and other concerns associated with meeting people online are the same no matter what your age, Massie notes.
"But when you're older, you may be lonelier or less secure about how attractive you are to the opposite sex, and that leads you to do irrational things," he says. "Enjoy the person, get to know them, but stay true to yourself and adhere to commonsense rules."
About Charles Massie
Charles Massie is an engineer, former member of the U.S. Navy and businessman, overseeing several companies including Massie Engineering Associates and InfoTech Consulting. He's also a prolific writer and owner of Starshow Publications. "Stains on the Gavel, continues the story of his online dating and criminal justice nightmare, which begins in his first novel, "Pinned: A Kentucky True Crime."
Photo credit: josullivan.59 / Foter / Creative Commons Attribution-NonCommercial-ShareAlike 2.0 Generic (CC BY-NC-SA 2.0)