Disclosure: I attended a Media Day at the Harbor Beach Marriott as their guest. Further disclosure: My brother is a member of the HB Marriott Beach Club, and I go OFTEN as his guest. ALL opinions are strictly my own…I LOVE this place.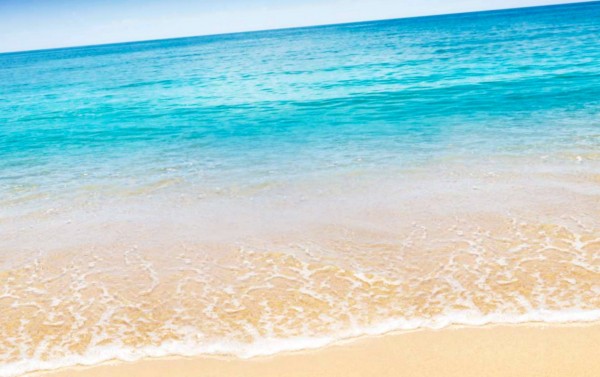 There are only a few spots that I can name in South Florida, where I can have everything at my fingertips. From the ocean, to the pool, to spa treatments and exercise classes, to some of the best restaurants in Fort Lauderdale I can check in and have it all.
Ft. Lauderdale Marriott Harbor Beach Resort & Spa
Last week I spent the day there as a guest of the resort, but if you've been reading Champagne Living for a while, you'll definitely recognize it. WHY? Because I spend many weekends there, usually with my family. From my brother-in-law's 40th birthday party catered by 3030 Ocean, to a day in a cabana with my friends or family. I've been going to the Harbor Beach Marriott as long as I've lived here in Florida.
But, this time…it was just me and a few close friends…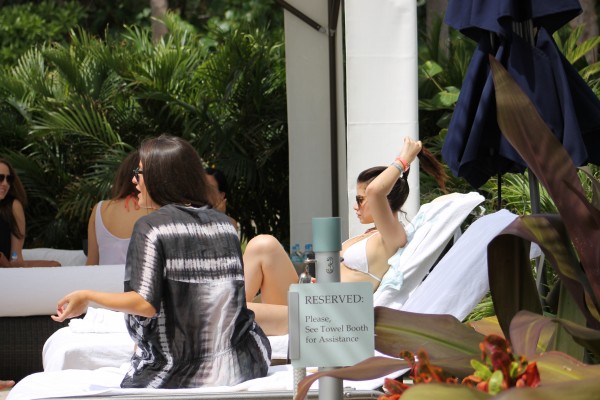 Well, maybe more than just a few…maybe it was closer to 10. But who's counting?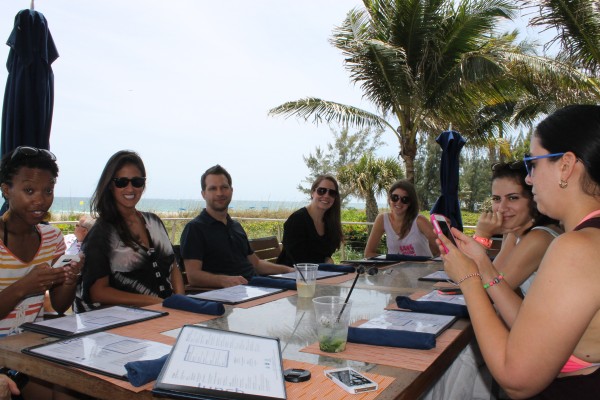 After spending a fun time catching up with old pals in a poolside cabana, we headed to the newest on site restaurant Sea Level for a little…well,  maybe a LOT of lunch.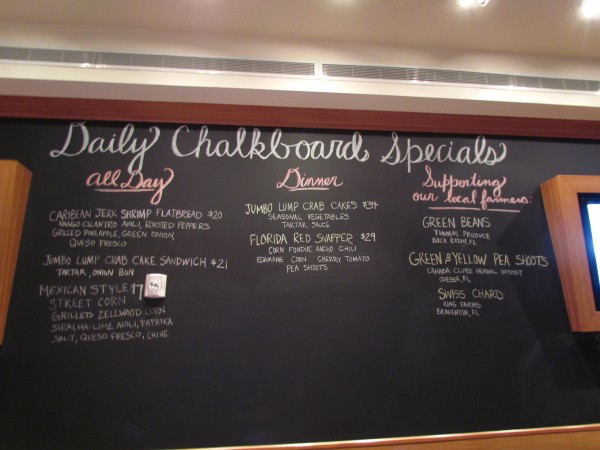 From menu choices to blackboard specials, Sea Level offers plenty of locally grown options. So, many, that it was tough making a decision. But I did…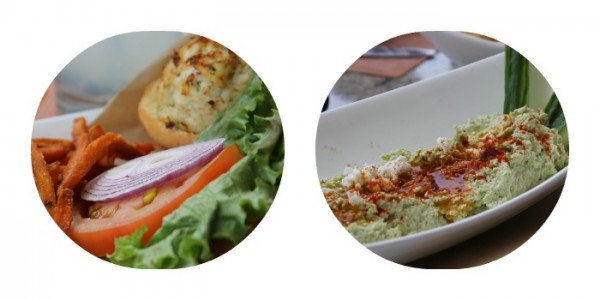 Crab Cake Sandwich with Sweet Potato Fries…but first, some Edamame Hummus!
I can tell you that the crab cake with sweet potato fries and that edamame hummus were the PERFECT choice for a little ocean front dining.  YES, I said EDAMAME HUMMUS. I love some of the unusual twists that Sea Level offers.
If you're looking for less casual, and food that you'll be talking about for a LONG time. Head inside to 3030 Ocean. They just scored a big one when they got Chef Paula DaSilva to come back to head up the kitchen. This restaurant doesn't mess around when it comes to providing diners with an amazing experience.
At that point our close group of friends split up. Some went
Kayaking
To the spa for a pedicure
Parasailing
To take a yoga class
To rent a Wave Runner
Boogie Boarding & jumping waves
Me?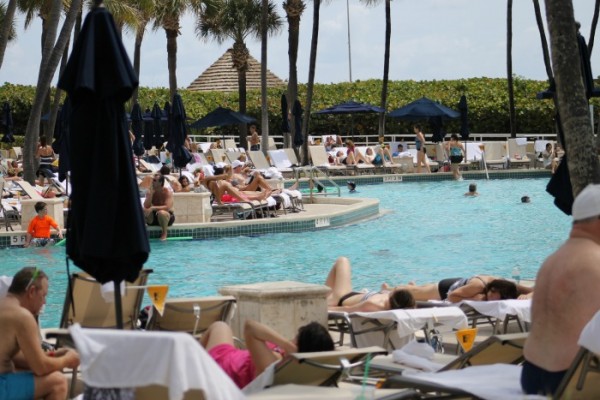 After the crazy week I've had I just needed to RELAX by the pool.
I used to think that you had to hop on a plane and venture to an island to get it ALL in one place. For those looking to catch a great last days of cold vacation down here in Florida, Marriott Harbor Beach should be the FIRST place that comes to mind. As a South Florida resident, it's been my "go-to" weekend getaway with the family for the past 10 years.
When friends call to ask where they should stay when they come down to Florida
I ALWAYS tell them the Ft. Lauderdale Marriott Harbor Beach Resort & Spa.
Details
SPECIAL NOTE!
Enter for a chance to win 4-day beach vacation when you follow them on Instagram (@MarriottHarborBeach) and submit your photos tagged with the hashtag:  #HarborBeachLife.
Details at: http://harborbeachlife.pgtb.me/XhTH4t