When I first started keeping house, I was a mere 20 years old.
Leaving home at that age and taking care of a husband and 4 year old daughter was quite a challenge. I often felt that cooking dinner was a chore. Following a recipe was like reading a foreign language. I didn't understand half the terms and couldn't find the ingredients at the store if I did decide to try one. I often cooked our family recipes that I grew up with and most were very easy and very quick.
One day I was complaining to my grandmother about how I hated to cook.
She looked at me and said, " Rachel, when you get everything on the table, and your family fills their plates. Just sit there and watch them take that first bite. Watch the satisfaction and joy of having a great meal set before them!" She went on, "There's nothing like watching your family enjoy the meal you prepared." That night I did just as she said. It wasn't a fancy meal. It didn't have homemade bread, but they ate it like it was from a 5 star restaurant. From that day on I loved to cook for my family.
I love that I'm able to pass down the family recipes and family values to my children. There are brands we have used for as long as I can remember. The ones I wouldn't substitute no matter what. They too have come a long way with each generation in my family. One of those brands is Pillsbury. Not only did I grow up with the products but the Dough Boy and I go wayyyyy back and I secretly have a crush on him.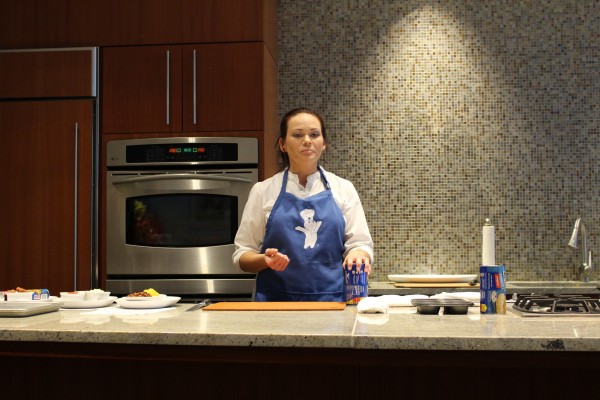 You can imagine my excitement when I was asked to go to General Mills to visit the Pillsbury Kitchen.
The squee you heard was me!
We pulled down General Mills Blvd and come to what looks like a college campus of beautiful grounds and buildings. I know most tours are boring but this one peaked my interest because I kept learning about more products that were a part of GM as we walked through the buildings to the kitchens.
The first kitchen we walked into was amazing and it was connected to another and another and another. I've never seen so many ovens, Kitchen Aids, spatulas, and baking supplies in one place.
The day started meeting the Pillsbury team, hearing about the "behind the scenes".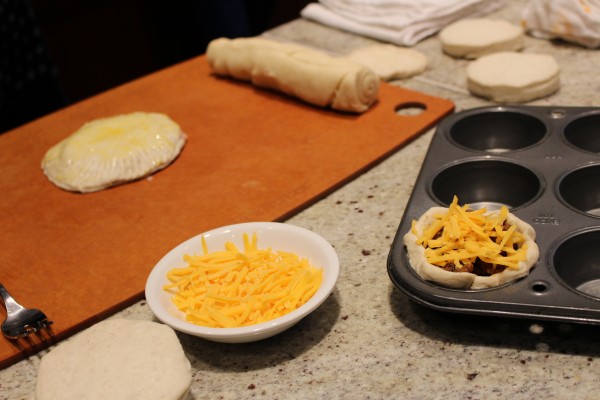 1200 recipes come out of the kitchens
Every recipe entered into contests are made and tested
The Pillsbury chefs are always trying to come up with recipes that fit all our families
They have pantries of food, linens, dishes, cups, and everything you'd find in your own house
They have shoppers that grocery shop everyday
They give extra food to the food pantry
Every picture they take is the actual food- no fake stuff
They sometimes use "other" brands to make sure the recipe is perfect
Use a foil liner in pans when making sticky bar recipes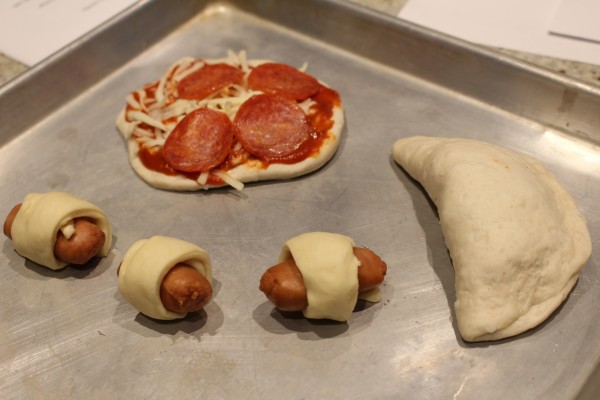 After speaking with the Pillsbury Food Editor – Madison Mayberry…
we had our own private showing of how recipes come to life in a Pillsbury Kitchen.
Did you know if you take Pillsbury Grands, you can flatten them out and create your own pockets or pizzas?! Fill it with meats and cheeses, make a sloppy Joe  that's Unsloppy, ideas are endless!
We then got to put on our aprons, grab our co-chefs and our ingredients and head to the kitchen to create our very own recipe. We made Pillsbury Grands Eyeballs. Sounds gross but are absolutely delicious and the kids will love them any time of the year.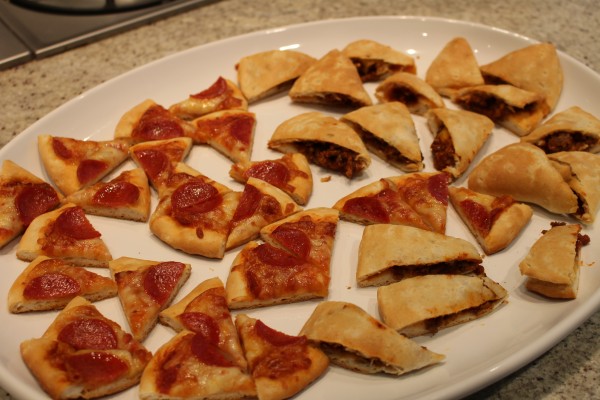 Pillsbury helps to #MakeItTonight  and make it easy!
A BIG Champagne Living thank you to Rachel Ferrucci for attending this event for us. Without her, we'd be ordering out rather than cooking for ourselves.