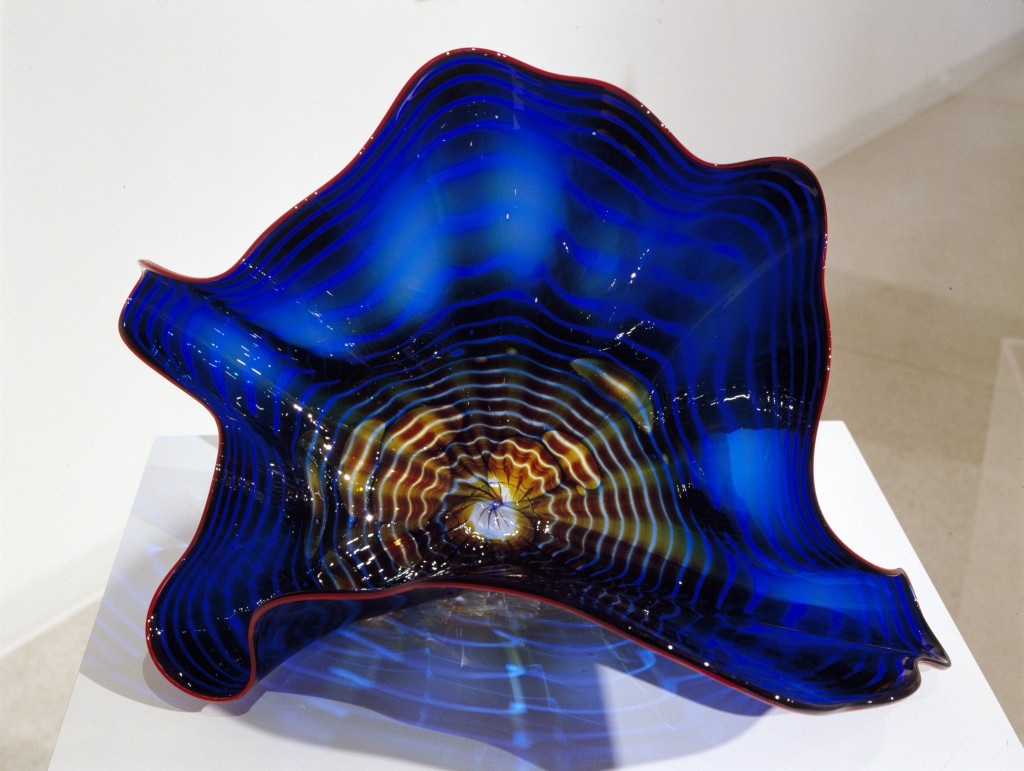 Both Mr. S and I are long time fans of Dale Chihuly's work. Having owned a restaurant and bar at the foot of College Hill in Providence when Dale was a professor there, we got to see quite a bit of him. Some of our friends went on to go to Seattle with him when he left Rhode Island to become apprentices and in-house glass blowers, so our connection runs deep.
Beginning next week the Boca Museum of Art will host an exhibition of glass by not only Mr. Chihuly, but a number of contemporary glass artists. I'll be there for sure!
GLASS ACT: The Contemporary Studio Art Glass Movement Turns 50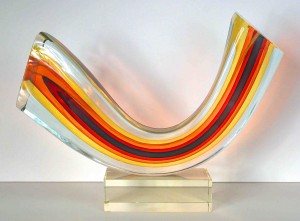 This survey of contemporary studio glass will celebrate the fiftieth anniversary in 2012 of the Studio Glass Movement in America.  Studio glass describes one-of-a-kind fine art glass pieces made in individual studios rather than glass factories. This movement started in the early 1960s, when Harvey Littleton – today considered the father of the studio glass movement – built his own glass-making furnaces in a freestanding studio. Glass Act will showcase art glass representative of the full breadth of this defining period in contemporary glassmaking. This exhibition demonstrates the different ways in which glass is used as a medium for contemporary art. The display focuses on unique objects that explore ideas by the leading glass artists today including Howard Ben Tré, Dale Chihuly, Dan Dailey, Kyohei Fujita, Harvey Littleton, Concetta Mason, Danny Perkins, Christopher Ries and others.
About the Boca Raton Museum of Art
The Boca Raton Museum of Art has evolved into one of the leading cultural institutions in South Florida achieving international recognition as a world-class visual arts institution, presenting dynamic changing exhibitions internationally- and nationally-acclaimed artists works, as well as an outstanding permanent collection. Some of the Museum's programs include art films, artist lectures, family programs, the Annual Art Festival and more than 100 classes a week at its studio Art School. Museum Auxiliaries include The Artists' Guild, Friends Auxiliary and Collectors' Forum.
Top Photo:
Dale Chihuly (American born in 1941-), Cobalt Blue Persian Single from the
Persian Series, 1991, blown glass, 15 x 24 x 17 inches. Permanent
Collection 1991.160. Museum Purchase
 Center Photo: Harvey K. Littleton (American, born in 1922-), Ruby Orange Mobile Arc,
1982, blown, cut and polished art glass, 14 ¾ x 18 ½ x 2 ¼ inches.
Permanent Collection 2008.8.2A, B. Gift of the Estate of George Epstein
The Boca Raton Museum of Art is located at 501 Plaza Real, Boca Raton, FL 33432 (downtown Boca Raton in Mizner Park.) Hours and admission prices vary throughout the year. For the latest information, call 561.392.2500 or visit www.bocamuseum.org.