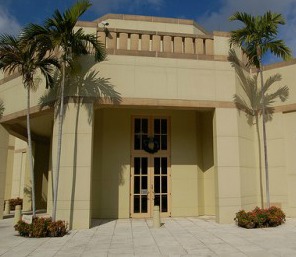 The best thing to do on a rainy day when you're in my new home state of Florida is to hit up a museum or two.  Now you may not associate the Sunshine State with rain, but I can tell you from experience that Florida has LOTS of it, especially THIS time of year (it's the rainy season). What you may not have known is that Florida has some of the most amazing museums in the country.
Here are 5 great ones to get you started.
The Miami Museum of Science and Planetarium in Miami
This museum was open in 1949.  The current museum exhibits include The Birds of Florida which showcases 22 amazing images of birds by Donna McDonald and The Energy Dance Floor which is an interactive exhibit that turns the energy from your body into electricity.  The planetarium is 65 feet in diameter with domed projection surround sound.
Ripley's Believe It or Not Museum in St. Augustine
Robert Ripley died in 1949 but he was a worldwide traveler who loved to collect items that were strange and freaky.  Those items are displayed at this museum, as well at many of the other Ripley's Believe It or Not's.  There are over 800 exhibits at the museum including a huge manatee made entirely from soda cans.
Orlando Science Center in Orlando
This 207,000 square feet building contains over 400,000 exhibits, habitats, a café, a theater and an observatory.  Exhibits include a dinosaur replica and a hands-on exhibit where you can dig for dinosaur eggs.
Pirate Soul in St. Augustine
Arghhhh matey! Pirate Soul is a museum dedicated to pirate artifacts.  There are 48 areas of exhibits including pieces of Blackbeard's gold from his warship and Thomas Tew's original treasure chest.
Wonderworks in Orlando
The building looks like it was spiraled around in a tornado and landed where it stands but inside there are over 100 interactive exhibits featuring space, math and physics showcased in an exciting way.
BONUS
While the above museums are hands on and family friendly, don't forget to visit
The Norton Museum of Art in West Palm Beach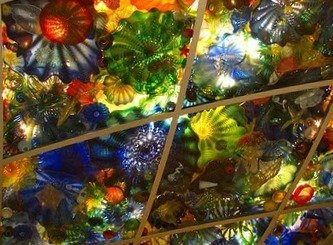 This is MY local art museum, and I'll admit that I've been there a time or two (or three or four). They have some WONDERFUL programs including the "Art After Dark" program where "Culture and Entertainment Meet."  It happens every Thursday from 5 p.m. to 9 p.m.  through August 29th (which by the way is the day the Norton is FREE for all  Florida residents). Oh and don't miss the FABULOUS Chihuly ceiling.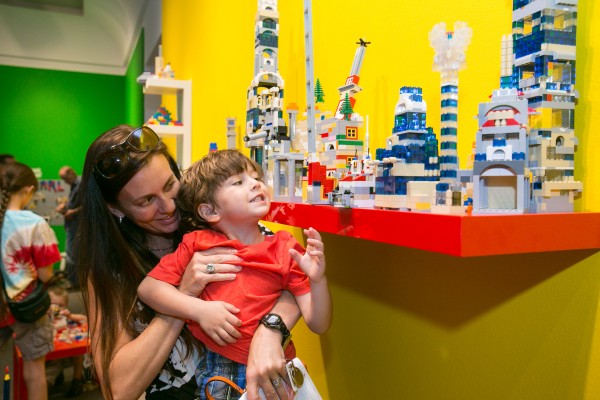 This is not a STUFFY art museum by any means, there is even a wonderful LEGO exhibition of landmark buildings (through Oct. 20) with accompanying playroom where kids of all ages can create their own architectural masterpieces, and next week Dan Parker, the LEGO Certified Professional who constructed these Lego Landmarks will be visiting the Norton during Art After Dark to lead a group build during a Family Block Party (Thursday Aug. 8).
The Free Thursdays For Florida Residents end on Aug. 29. So take advantage of this offer ASAP!
The Norton is a Blue Star museum which means FREE admission to active military and their families EVERYDAY through Sunday, Sept. 1, 2013.
Admission is free to West Palm Beach residents (with proof of residency) every Saturday.
Palm Beach County residents are offered free admission the first Saturday of each month.