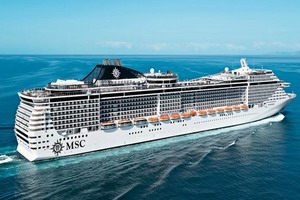 Mr S and I used to cruise often. For those of us living near a port it can be both an inexpensive getaway and a way to see the world without having to switch hotel rooms and fly from country to country. When I cruised Europe last year I realized JUST how convenient it can be. But…like flying in coach, I often found that I was paying extra for my espresso at the coffee bar, soda, and those splits of prosecco and champagne really added up. We always opted for a balcony or mini-suite, as I can't imagine being on the ocean without sitting on the balcony in my robe each morning, reading and relaxing.
MSC Cruises FINALLY gets real about cruising, by offering guests ALL-INCLUSIVE packages for those who don't want to be hit with that sticker shock when they settle their bill at the desk on that last day of sailing. With FOUR different experience packages, there's something for EVERYONE'S budget.
Bella Experience — Best Price:
The Bella experience is designed for value-conscious travelers looking to enjoy the wide-range of amenities and entertainment MSC Cruises offers to all its guests, while having the option to add additional onboard services, such as beverage or spa packages, a la carte.  The Bella experience is available for guests booking interior, ocean view or balcony staterooms.
Fantastica Experience — Priority Choice:  
The Fantastica experience provides guests additional flexibility and comfort options, such as the ability to choose a premium location stateroom and priority choice of early or late dining.  Additional benefits in the Fantastica experience include 50 percent off all fitness classes and personal training; free delivery of room service between 6 a.m. – 11 p.m.; and enhanced recreational activities for children including cooking and foreign language classes.  As a special promotion, guests who book the Fantastica experience for select 7-night or longer sailings on the MSC Divina in the Caribbean or Mediterranean will also receive a beverage package. This experience is available for guests booking interior, ocean view or balcony staterooms.
Aurea Experience — Premium Choice:
The Aurea experience bundles several exceptional amenities, including premium choice of balcony staterooms and suites and dining in the main restaurant with "My Choice Dining" flexible times.  Additional benefits in the Aurea experience include priority boarding; a beverage package consisting of unlimited alcoholic and non-alcoholic drinks, excluding premium drinks; a spa package with a massage and private spa consultation; access to the exclusive adults only Top 18 sun deck; and all the perks associated with the Fantastica experience.  The Aurea experience is available for guests booking Aurea balcony staterooms and suites.
MSC Yacht Club – Elite Choice:
The MSC Yacht Club is for guests interested in an all-inclusive VIP club level experience.  Guests selecting this exclusive experience enjoy a private club with keycard access; priority check-in and check-out reception; signature Butler service; dedicated 24-hour concierge; exclusive Top Sail lounge and pool; 24/7 complimentary alcoholic and non-alcoholic beverages available within the Yacht Club area; and a private MSC Yacht Club restaurant.
About MSC Cruises
MSC Cruises is a privately-held, family-owned, Italian cruise line with a fleet of 12 ships. The fleet cruises year-round in the Mediterranean and seasonally in the Caribbean, Northern Europe, the Atlantic Ocean, the French Antilles, South America, South and West Africa, The United Arab Emirates and the Red Sea. In March 2014, the line announced the construction of two new cruise ships by STX France due for delivery respectively in 2017 and 2019. Two months later, the line announced the construction of two additional new builds by Fincantieri due for delivery respectively in Nov. 2017 and May 2018.  For more information, visit www.msccruisesusa.com.
I'll be traveling with them soon, and I'll let you know more…LIVE FROM ON DECK.