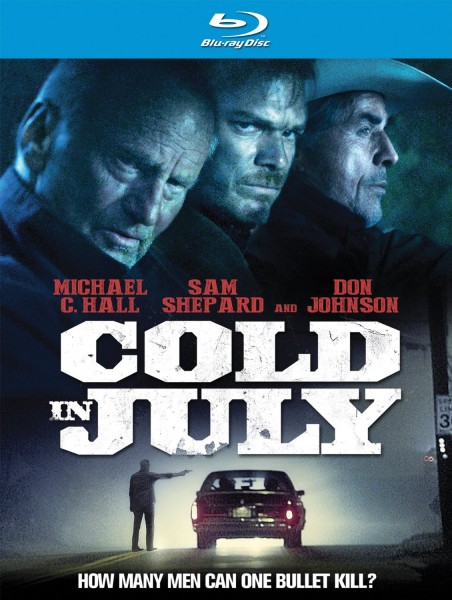 I think Texas pulp should be its own genre, I know it really is easy to get push it into noir or crime thriller, but Texas pulp has a feel all of its own.  Films like Blood Simple, No Country For Old Me, Blue Ruin and Killer Joe really have turned this location into a genre of its own.  I was really excited to see Cold In July just because I had heard from so many people that it maybe the premiere film in the genre.  I saw the trailer and I knew that I needed to see this film.  I love the stars and the director so would I like Cold In July?
First a synopsis!
Richard Dane (Michael C. Hall) and his family experience a home invasion, for which Richard kills the intruder point blank. The murder is reasonable until the corpse's dad, Ben Russel (Sam Shepard, more laconic and bad than ever), shows up just out of prison to menace the Danes for the death of his son. Yet as usual in pulpy noir, not all is as it seems including the motives of the local law enforcers and the identity of the dead "son."
Wow, this flick was great! 
Mickle's screenplay (based on a novel by Joe R. Lansdale) has a ton of plot twists which kept me guessing. This is very refreshing coming at a time when most films are so predictable.  The other standout element here are the performances of the three leads. Michael C. Hall's Richard Dane is the archetypal noir protagonist: an everyman who gets drawn into danger and violence. Sam Shepard's turn as Russell and creates a rich dynamic caracter. But from the time he shows up a third of the way into the film, it's Don Johnson's private detective Jim Bob Luke who steals the show, Johnson absolutely knocks it out of the park here.
Cold In July looks and sounds amazing.  It a complete visual treat from the colors to the black levels.  There are also a ton of special features on this disc.  We are treated to two commentary tracks both are very smart and technical.  We get an isolated score track.
Extras
There are a handful of about 8 deleted scenes, that are all pretty interesting.
Some storyboard type tests.
But best of all we get a Q&A from a screening of the film with Jim Mickle, Joe R. Lansdale and George R.R. Martin, so good!
411
Overall, I completely dug this film.
The style of this film is so amazing.  I enjoyed how the costuming and the score were so cool.  Honestly this isn't a movie for everyone because it has something from so many elements of film. If you love Southern style this one is completely Southern.
Cold in July Style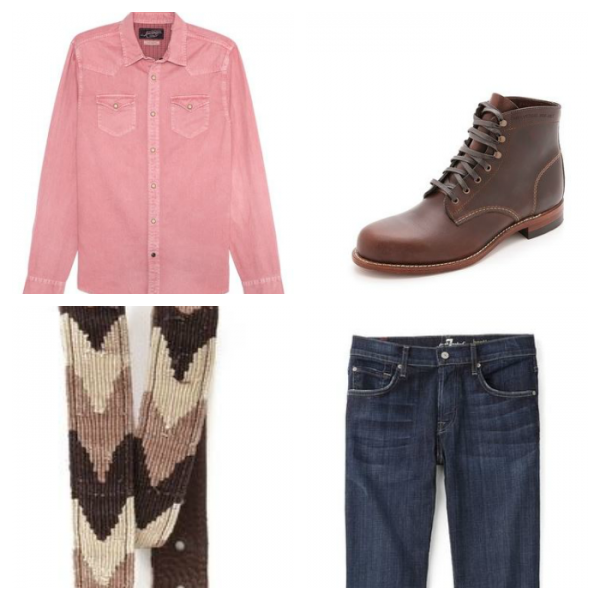 I love the idea of trying to style an outfit based on a film. Since this is an 80's Southern cowboy style flick, I thought that a pair of bootcut jeans, a good solid pair of Wolverine Boots (essential for any murder flick), a retro Western shirt, and a great belt (a murderer can NOT be tripping over pants that are sagging) are the ESSENTIALS!
Available in Blu-ray and other formats (including download) on Amazon.com at: Cold in July or anywhere DVDs are sold.
We received product to review, all opinions are that of our staff.