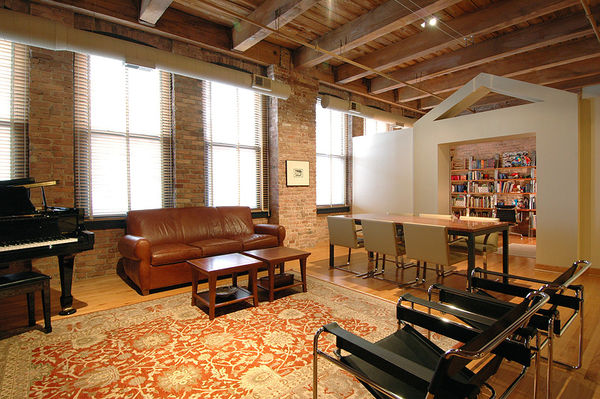 Loft conversions are a great way to add value and space to your home. Before you go ahead, however, there are a number of things which you'll need to consider. Starting from a solid foundation will ensure that your stylish loft conversion goes off without a hitch.
Rules and Regulations
There are rules and regulations governing whether or not it's ok for you to embark upon a loft conversion, and these also extend to what type of conversion you are allowed to have. This isn't to be difficult – many of these laws were put in place to prevent people from compromising either the existing beauty of a home or the neighbourhood in which it's located. It's essential that before you go ahead with a loft conversion you should make sure you have permission to do so.
Don't Compromise Your Landing Space
First things first – you should assess whether or not it's possible to fit a loft conversion stylishly into your home. This doesn't just mean looking at your loft space; it also means deciding whether or not a loft ladder would ruin the look of your landing. Landings should always have a beautiful, flowing feel as people pass through on their way to the bedrooms, and an ugly ladder could ruin this effect. Have a look around for a style of ladder that you like. There are plenty of professional companies which only sell ladders, or you could even talk to an artisan craftsman about getting a pair specially made to suit your home.
Which Type of Conversion Should You Choose?
Your next step should be to decide what type of loft conversion you want. Will you use the room on a regular basis or do you just intend to improve your storage options? Will it be a playroom, a den or even a bedroom? Whatever you decide to do with your loft conversion will have a distinct impact upon how much money and time you will want to spend on the project.
Think About The Exterior, Too
While a loft conversion tends to be about the interior, the outside also matters. The quality of the roof needs to be thought about due to the fact that some roofs can be susceptible to damage, leaks, and cavities. The looks also matter, so perhaps the likes of a Solar Panel Installation Company could help out and modernize the roof exterior some. It often goes overlooked to the detriment of many homeowners – don't neglect it yourself as you may have to deal with the consequences.
Decorating Your Loft Conversion
One of the main points of embarking on a loft conversion is to add value onto your home. So even if you don't plan on using your loft conversion on a regular basis it's still important to make sure it's finished to a high standard. The best way of doing this in the first instance is by hiring a professional to complete the majority of the work. The decorating, however, can be entirely dictated and even carried out by yourself. Photo credit: Foter / CC BY-SA