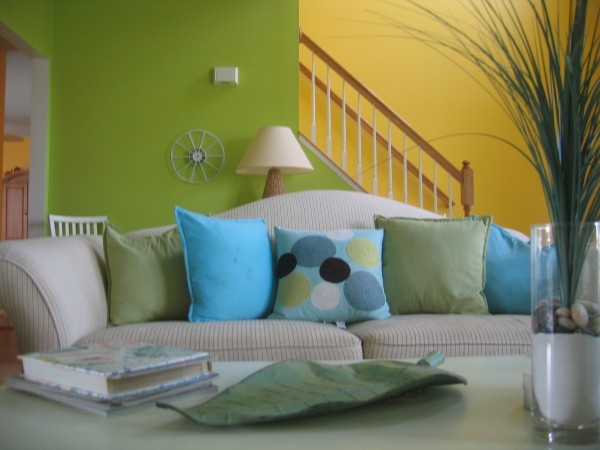 A celebrity home is something we all aspire to. Celebrities are well known for having some of the most expensive and best-looking homes in the world. Not only are they situated in the most stunning locations – from central London to beautiful Beverly Hills – but the buildings themselves are often quite gorgeous. Unfortunately, this is the type of lifestyle that can really only be achieved if you have plenty of cash to flash.
Easy Interior Design
Inside a celebrity's home, however, is another matter. Although a celebrity typically has much more space – and therefore more options – for their home décor than the ordinary person, there are always elements of celebrity homes which can be achieved quite easily by someone on a budget. Interior design is one such element; comprising everything from carpets to ornaments, it's the first thing you should consider if you want a celebrity home on a budget. The first thing you should decide is whether or not you're competent enough to carry out your own interior re-design. If you are, get yourself down to Elcocks Limited for some quality tools. If not, it might be worth ringing up a qualified contractor to discuss your options.
Style VS Taste
Often, getting a celebrity look for your home is simply about creating a simple, cohesive look. What many people find is that the best kinds of interior design are less about style and more about taste. Style is akin to fashion, which will often change on short notice. Interior design which is dependent on fashion will quickly look dated. Decorating according to taste is another matter. If you have good taste, your home will always look fabulous. Most celebrities will hire an expert to create an enduring look for their homes, but you can achieve this simply by taking inspiration from celebrity homes seen online or in magazines.
Advice from a Guru
Interior design guru Kelly Hoppen advises people who want a celebrity look for their home to 'Treat your home like a theatre.' What this means is that you should think about how others will view your home when decorating and arranging it. Some people even like to think how their home would look to a photographer. Keeping these sorts of thoughts in mind will enable you to present your home in the best possible light, after your renovations are complete.
Photo Courtesy of Jade