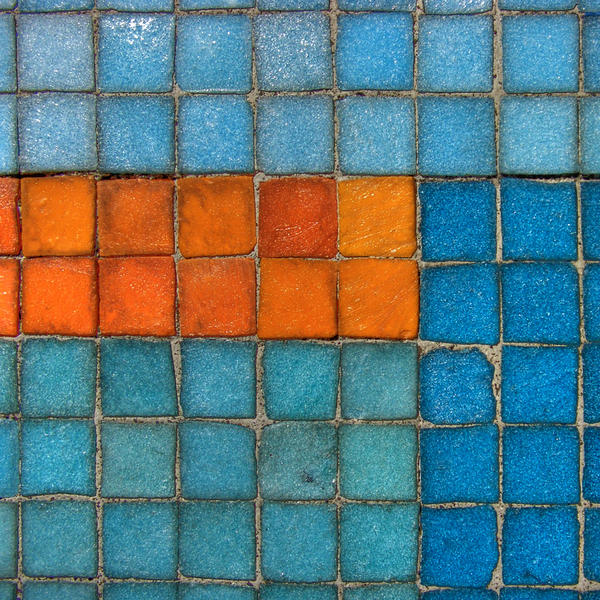 Bathroom and kitchen tiles have a terrible tendency to look very boring. Uniform colours and repeating patterns tend to be a firm favourite of people who don't really want their interior décor to stand out. What you end up with, however, is thousands of kitchens and bathrooms which all look the same and have no individualistic qualities.
Nevertheless, it is possible to create wonderful effects with tiles and all you need in order to do so is a little imagination. So put down the grouting, step away from the beige tiles and follow these awesome tips in order to achieve the colourful mosaic bathroom or kitchen tile design of your dreams.
Pre-Designed Mosaics
The easiest way to create a tile mosaic is to buy a pattern which has been pre-designed for you by an industry-leading retailer like Suretile. This is a great option for people who aren't really sure about the best way to combine colours, and most retailers will have a good selection of images on their websites which you can use as inspiration for your mosaic.
Pre-designed mosaics are also beneficial in that they tend to be cheaper and quicker to install. All you need to do is buy the tiles and make sure you fit them in the right order.
Designing Your Own Mosaic
For the truly creative among you, designing your own mosaic is a sure-fire way to make your kitchen or bathroom truly stand out. Not only that, but you'll have a lot more choice and control over what your tile mosaic will eventually look like.
Mosaics can be comprised of either large or small patterns, so before you begin your should work out which style will be best in your space. Some kitchens only have room for tiles beneath overhead cupboards, which leaves you a very limited space to work in. Similarly, some bathrooms and kitchens are tiled in just the 'splash-back' areas, whereas others are tiled top to bottom. If you're thinking about tiling a large area, it might be wise to keep your mosaic simple so as not to overwhelm the room.
Installing Your Tiles
Installing tiles is super easy and all you need to do so is a scraper, hammer, chisel and grout, as well as adhesive for the backs of your tiles. But if you're not good at DIY, don't worry about calling in the experts. A professional tiler will be able to ensure that your tile mosaic is installed correctly – giving you peace of mind to ensure your beautiful home.
Photo credit: ecstaticist / Foter / CC BY-NC-SA