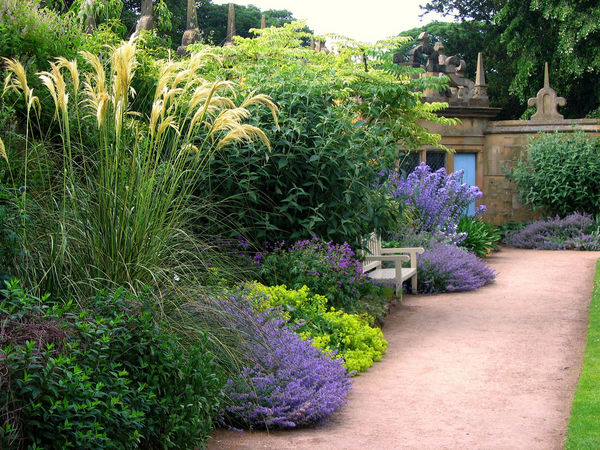 In the quest to create a beautiful garden space, a growing number of home-owners are investing in cultivating a Zen style theme. While this is GREAT, personally, I'd rather have something more lively that allows me more outdoor entertainment options. If this is your goal, you will need to consider alternative trends and fittings as a way of creating a luxurious and recreational outdoor space.
3 Tips for Discerning Home-Owners
How can you take to remodel your garden space and create the ultimate luxury environment?
1. Create a Clear and Focused Vision: Before you get involved with practical exercises such as sourcing, purchasing, and installing accessories, you need to have a clear creative vision and make your plan on paper. You should also invest as much time as possible into really working it out in advance, as the quality of your planning and preparation will improve your remodeling project and you'll be able to get the feeling that you REALLY want. This means thinking ahead. If you know you're going to want to entertain during the summer, make sure you have space for people to sit and a way to prepare food. If you want the space to be beautiful during the winter, protect your roof with gutter guards so there are no unsightly damp patches or smelly, rotting leaves ruining your gorgeous garden. If you are in need of inspiration, consider visiting The Garden Escapes website to access visual stimulation and a host of viable ideas.
2. The Use of Outdoor Lighting: If you are going to entertain in your garden throughout the spring, summer and autumn, it is crucial that you have effective and stylish lighting. Fortunately, the contemporary range of fittings available on the consumer market is extremely diverse, with fifth-generation LED products offering both style and cost-effectiveness in equal measure. Whether you invest in wall mounted downlights or small and flexible spotlights, you can tailor your lighting to create the desired shades and angles of illumination.
3. Bespoke Garden Furniture: While the design and procurement of bespoke furniture is extremely popular in modern luxury homes, it is less revered in garden and outdoor spaces. Despite this, bespoke garden furniture is readily available and can help you to cultivate a unique and engaging environment for entertaining. Bespoke pieces on your patio can create the wow factor within your garden, and serve as a talking point for the guests who are invited to your outdoor parties.
If you've created beautiful garden spaces, I'd LOVE to see them. Why not post links to your photos in the comments below.
Photo credit: UGArdener / Foter / CC BY-NC