Note: I was sent these products to facilitate this post. All opinions are strictly my own.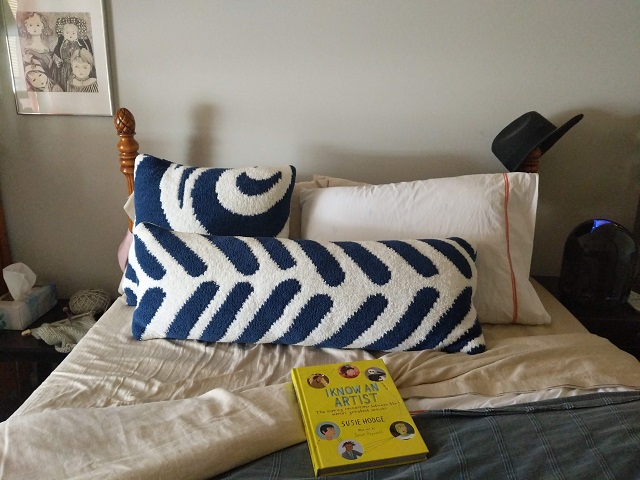 Being home for the past 10+ months has been a little…
different. At least it has for me. For a travel blogger, it meant that I have been landlocked. I have not been on a plane, in a hotel, or had to ask directions in a language other than English for what seems like forever. If you think that it's made me a bit stir-crazy, you'd be WRONG. I realized that I really enjoy being at home. After traveling on and off for the past 12 years, being forced to be home has been more of a blessing than a curse.
Plus, not entertaining means
that I could cozy up my house just the way that I like it. For 10 months it's been comfy clothes, bras without wires, and bedding that I can snuggle up in. A girl could get used to living like this. Ahhh…I thought that I had it ALL figured out until
I discovered Sunday Citizen
I had heard of them, but Allyson (my daughter-in-law) said: "YOU HAVE TO CHECK THEM OUT." My next question was "Why didn't you ever mention them before?" because we had been home for nine months and their home decor and loungewear are the perfect way to surround yourself in comfort and cute.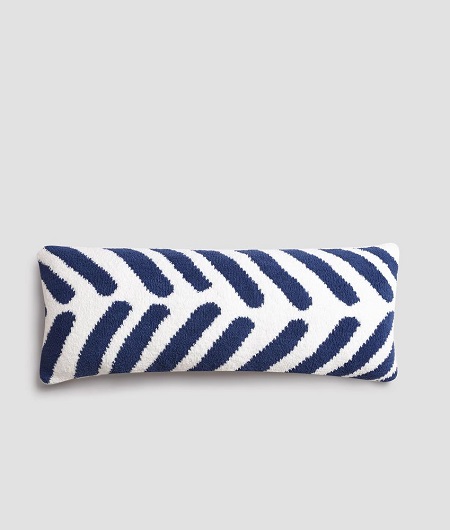 They develop the softest things
I wondered how they could make that claim until my Tulum Lumbar Pillow and Versailles Throw Pillow made their way onto my bed. I usually toss throw pillows on while making my bed, but I never, ever, ever take off my Sunday Citizen Lumbar Pillow. Why? Because they have created a huggable cuddly memory foam encased in a radically soft and boho-cool cover that's perfect for your lower back or, at 14″x36″ it fits between your legs. Me? I hug it to sleep. That's right, HUG IT. It feels like I'm snuggling up next to my old sheepdog…soft and fluffy. The Tulum pattern is inspired by one of my favorite beach towns on the Yucatan Peninsula. The area is well known for being eco-chic, and the rich art and culture is the embodiment of boho style. It reminds me of swimming in the cenotes, exploring ruins and shopping for trinkets at the open air markets. It's cool yet timeless. It's easy to clean (so I can snuggle away, eat in bed and be my usual sloppy self) and I don't have to worry about spilling some salsa, my morning mimosa or that bowl of strawberries, as they are easy to simply machine wash and dry.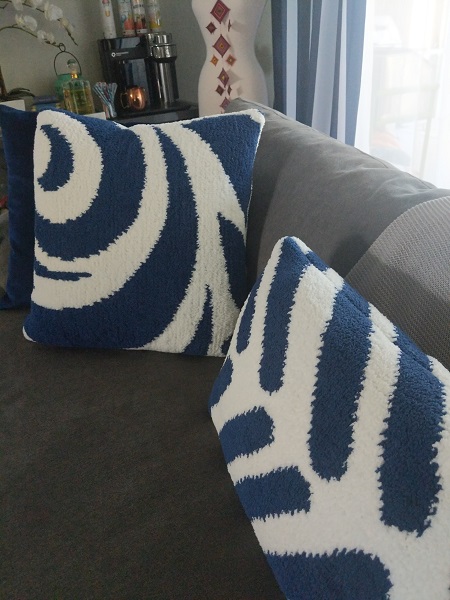 The pillow colors are perfect not only for your bed, but also for your living room sofa, rocking chair, or just about anywhere. If you've checked out my Instagram, you'll see the throw pillow and lumbar pillows on my sofa frequently as I like to switch things up (okay, I really like to cuddle in front of the TV with the pillow). Each of their pillows and shams come in a variety of colors and styles that appeal to those who love everything from farmhouse decor to boho or modern, and they also offer simple solids for the more traditionalists. Next on my "MUST BUY" list is one of their throws.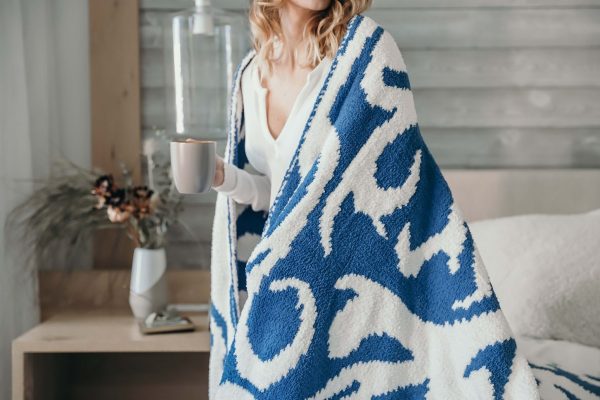 Not only are the throws incredibly soft and fluffy like the pillows, but they are over-sized enough to sleep under!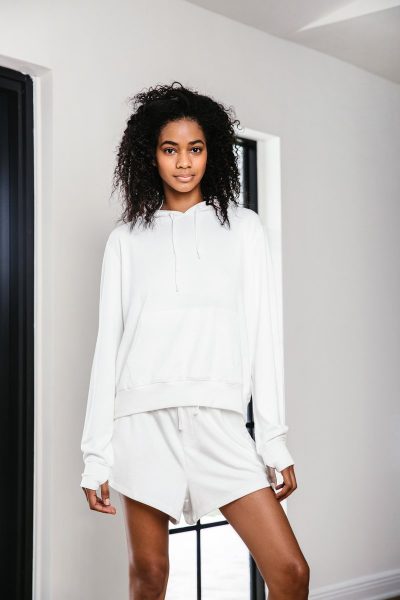 They believe in comfort over everything
I can attest to that, and it's not only with their home items, their OMG they're so soft and I never want to take them off Siesta Modal In&Out Hoodie and matching Jogger have become my uniform lately. They are silky smooth, fit to size, and I could just lounge around the house all day in them and still look great if I have to run an errand.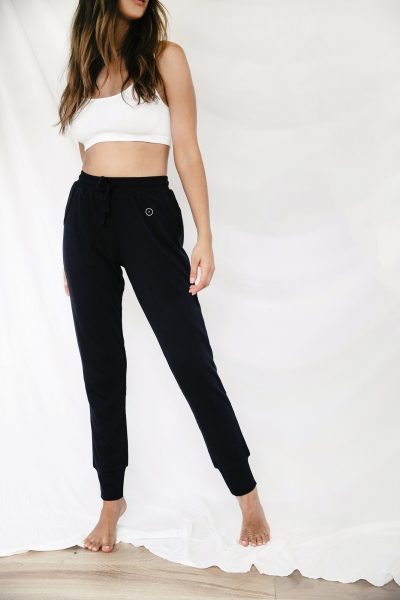 With the cold days we've been having in Florida, I stay toasty warm and at the same time the buttery soft luxurious texture of the modal makes me feel special. AND THEY HAVE POCKETS!
Did you know that modal fabric was originally designed for underwear? – Sunday Citizen
Why Sunday Citizen?
Because EVERY DAY should feel like Sunday. Sunday Citizen creates all of their home goods and loungewear for those who want that Sunday lifestyle EVERY day of the week. I believe that 2021 is the year of YOU and after the year that we've had, we all deserve to be treated with comfort. That makes Sunday Citizen the perfect lifestyle brand for your New Year's Resolution – to rest and relax more. So, snuggle up under one of their cozy blankets, curl up against a soft pillow, and toss on some of the silkiest most comfortable sweats or sleepwear. because YOU deserve to be a Sunday Citizen this Monday, Tuesday, Wednesday and….everyday.
For more about Sunday Citizen