This year is an opportunity to give your home a makeover and transform it into something brand new. Regardless of whether you've had your home for a while now or whether you've only recently bought it in the last few years, it's good to give it a refresh. Seeing as we're spending a lot more time in our homes this year, it's important to make the most of your space and to give it some much-needed attention. Here are ten ways to transform your home this year.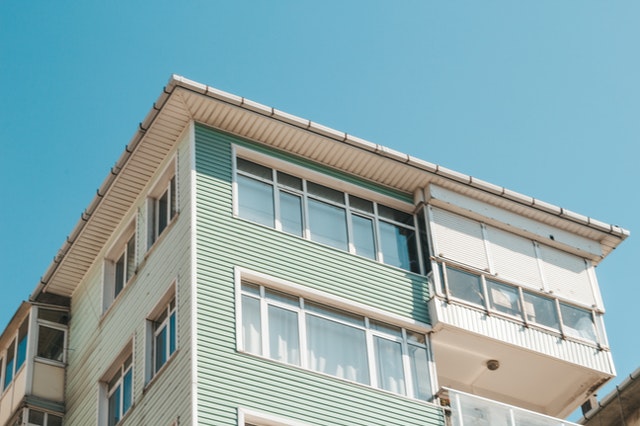 Switch Up The Soft Furnishings
Firstly, it's a good idea to switch up the soft furnishings when it comes to your home. Things like your cushions on the couch or the sheets on your bed. There are soft furnishings that you can buy due to them trending at the time or they could be seasonal ones that pay homage to the time of year, whether it be Christmas, Easter, or the Summer. What makes this a great one to do for your home is that it's cost-effective and affordable for most households to do. You don't need to spend money and time painting walls or applying wallpaper haphazardly. Instead, you can focus on simply changing out the soft furnishings and benefiting from the impact it makes on your home's appearance.
Try to incorporate more of these elements around the home because that way, it's going to deliver a bigger change than just throwing a few cushions onto a bed or couch. Think about incorporating rugs and covers on your chairs.
Check Your Windows & Doors
The windows and doors of your home can often be subject to a lot of traffic and especially on the outside, a lot of harsh weather conditions. With that being said, it's definitely necessary to do a check of all your windows and doors to see where you'll need any replacement windows. Doors are also something you'll want to replace if the security of them has been compromised. The locks on both the windows and doors will give you an idea of whether they need changing urgently. If some have just deteriorated because of age, then it's likely they'll need an upgrade anyway.
For a lot of homes nowadays, you'll likely have double or triple-glazed windows. Triple-glazed windows are going to provide you with that extra warmth that maybe your home has been lacking until now.
Revamp Your Kitchen Or Bathroom
Two rooms in your home that are likely going to see a lot of traffic and therefore a lot of wear and tear are the kitchen and bathroom. With the kitchen and bathroom, it's definitely worth revamping them every now and then. Typically a renovation of a kitchen or bathroom is likely done every ten to twenty years depending on how well you look after the room itself and its interior. If fixtures and fittings are falling apart or it just looks dated, then you'll want to prioritize your attention on these areas first when transforming your home.
Think about the budget you have available to you and the extent of the renovations. For some projects, you might not need to rip out everything and start again. It could be that you only need to replace the appliances and perhaps the worktops. You could still have a lot of life left in the cabinets, and they may just need repainting.
You could also just want to add a few tweaks like a kitchen island or upgrading the fittings.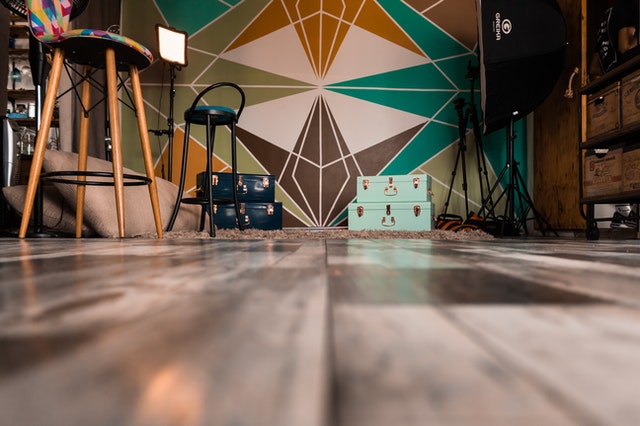 Replace Worn Carpets Or Flooring
With your carpets or flooring, they can tend to get worn down over time. With hard floorings like wood and tile, they're likely going to last a lot longer than most carpets will. Even with the densest of carpets, you're still going to see wear and tear on them over the years. As that may be the case, it's worth considering replacements for certain rooms in the home. It's always good to try and do them all at once if possible to save on the multiple visits you might have with carpenters. If you also give them more work to do, they may be inclined to give you a bit of a discount on the work too.
Be wary of costs when it comes to the flooring as the higher quality you go, the more expensive it will get, especially based on room sizes.
Declutter Your Whole Property
All homes tend to generate at least some level of clutter in their properties, and it's important to try and stay on top of clutter where you can. However, that doesn't always happen and as a result, you have a lot of stuff that might either need selling, sending over to a charity, or disposing of in the trash. With clutter, try to do a sort out of your home at the end of every season or at least twice a year. That way, you're actively staying on top of the mess.
We bring back so much into our home, and that only gets worse the more people live on the premises. Clutter also hides, so even though you might have lots of mess on the surface, there's probably a lot more beneath it.
Focus On Your Garden & Outdoor Space
Focus on the garden and outdoor space. Why? Well, it's one of those areas of the home in general that goes unnoticed. Unless you are an avid gardener, it often gets missed out on the updates or improvements to your home. In order to get the most out of your garden, come rain or shine, you want to give it a refresh every now and then. If it's looking a little plain, you could always go to the extent of getting it landscaped. If you don't have the money to do that, then you can always think about adding bits to it every few years. Perhaps some decking one year, maybe a few more textures to it on another occasion.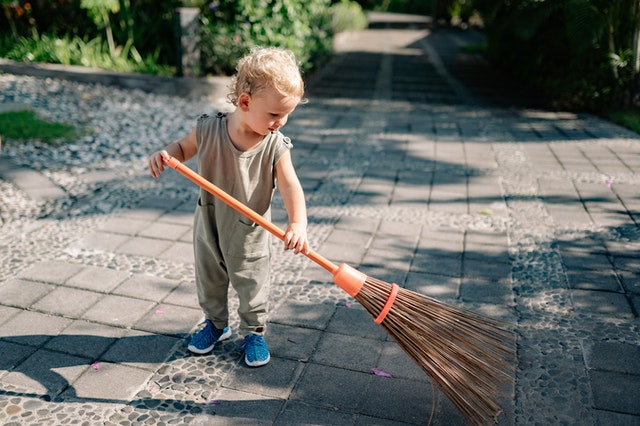 Convert The Attic
The attic can often be a space that isn't utilized, and so when it comes to your home if you have an attic space available, why not use it? When you've got that roof space, you may as well attempt to convert it into a space that's functional. Whether that be another bedroom, a study space, or even a games room, it's a good way of adding some extra value to your home.
Some attic spaces might be easily accessible with a staircase, whereas others may have a pull-down ladder and therefore be a bit of a nuisance. However, it's always a good idea to transform this space regardless of how you access it.
Rearrange The Furniture
Rearranging the furniture is a budget-friendly way of transforming your home. When rearranging the furniture, you have the ability to change the space completely. It doesn't cost anything to move your furniture, although it might be a bit of a hassle to do. However, if you're someone who wants to make the most of what you've already got, it's definitely worth a try. You could take the existing furniture and move it around to create a new layout. This might end up shifting the space in its appearance in a way that you never thought was possible!
Change The Function Of A Room
Changing the function of a room is something that might be necessary as the family household grows, shrinks or perhaps your priorities change. You could transform a study into a spare bedroom or perhaps a bedroom into a workout room. There are many options when it comes to space and if you've got the ability to transform a home into something unique or suited to you, then why not do it.
Consider it being a space that if you do sell your home eventually, you can easily transform back to its original, intended space.
Add Smart Features
Smart features are a common occurrence in most homes nowadays. The need for more technology is definitely apparent, and so many of us are now reliant on technology for many aspects of our lives. With that being said, why not think about incorporating some smart features around your home? For example, you might want to add some LED lights you can control via your phone. Or it could be that you've always wanted some smart appliances integrated in your kitchen. Whatever it is, smart features are great for making your home more functional and more adaptable to your needs and preferences.
Transforming your home this year should be a fun opportunity to bring something new to your home. Whether you're renovating, adding on an extension, or simply switching up the furniture, find new ways of creating a home you'll fall in love with again and again.
This year is a great chance to get the most out of your home, and there's nothing more satisfying than investing in your home's worth and potential. Use these tips to get the most out of your home and to give it a transformation you can be proud of.