This is a sponsored post for SheSpeaks/Walmart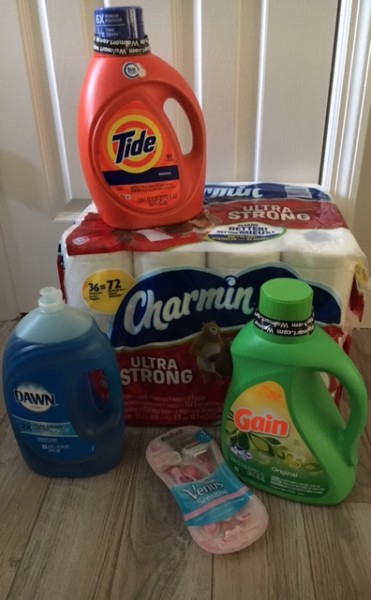 I HATE TO CLEAN
There, I've said it. I hate to clean SO MUCH that when I moved out of the mansion, I hired a team to DO EVERYTHING. Mr. S just looked at me and shook his head as if I were lazy. I'm not lazy, I'd just rather focus on things that I am better suited for.
Some people get a sense of satisfaction from cleaning. I have friends like that.
ME? Not so much.
I DON'T like a MESSY house, and there's order. It's just the things like
washing floors
washing dishes
washing clothes
washing…ANYTHING (with the exception of my hair and body)
that I don't like. Besides…my all time favorite pastime – SHOPPING – is a LOT MORE FUN.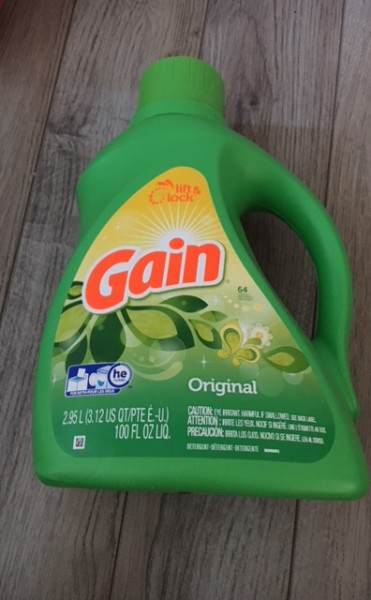 Crumbs under the table
I remember the day so clearly. One of my brother's friends came for dinner and looked under the table and commented on the crumbs. My mom, was a neat freak….but not a clean freak. On the surface everything looked orderly and neat, but suffice to say…you COULD EAT OFF THE FLOOR – because there were plenty of crumbs to be had.
I am my mother's daughter
I suppose I've inherited that gene from her. The house is orderly and on the surface everything APPEARS to be clean, with the exception of the coffee stains on the floor, the light coating of dust on the bookshelves, and the spotted mirror in the bath.
I should hire a housekeeper
But, other than for BIG cleanings, I forget to call her. So, instead I've devised a plan that does the little things that are noticed.
Make the bed as SOON as you get out of it. That way it's done. If you're like me, you hate going to sleep in an unmade bed. This one's easy.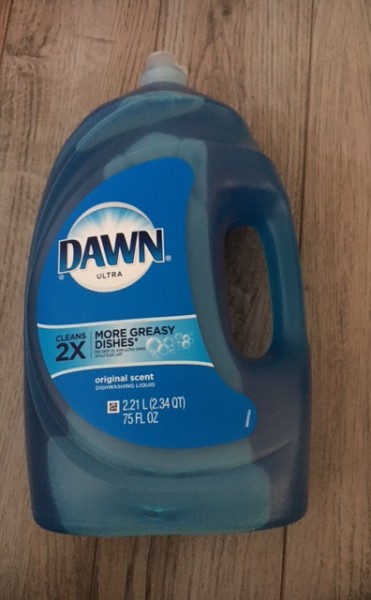 1. Wipe up messes
I'm not saying SCRUB, just grab some Bounty Select-A-Size in the 12-Pack Mega Roll, and you'll be set for those drips big and small.
2. Load the dishwasher
It won't load itself, and if the dishes are stacked in their they're not messing up the look of the kitchen. Remember to run it when it's FULL, to save energy and detergent. In fact, energy saving is a great tip all round when it comes to your home. Whether you have new siding installed by Refined Exteriors, you replace your current showerhead with a low flow version, or you have a timer to ensure your heating and lights go off when you don't need them, it all adds up to extra money in your pocket as well as a boost to the environment.
3. Soak pots and pans as soon as you've used them.
I use Dawn Original and buy it in the 75 oz size so I always have it. A sink full of dirty pots and pans is overwhelming. If I soak them after cooking (before eating), cleaning them is easier.
4. Have a laundry day
Whether it's every Tuesday and Friday or daily, stick to the schedule of doing clothes. I love the smell of Gain detergent, while Mr. S prefers Tide, so I go back and forth, always picking up the 100 oz sizes, so I have no excuse to let it pile up.
5. Straighten
It's amazing how CLEAN a house can look when you simple straighten things. It was my mom's secret and now it's mine too.
As for the crumbs on the floor….we don't have any. Oh, it's not because I clean. It's because Clem the bull-terrier gets to them as quickly as they hit the floor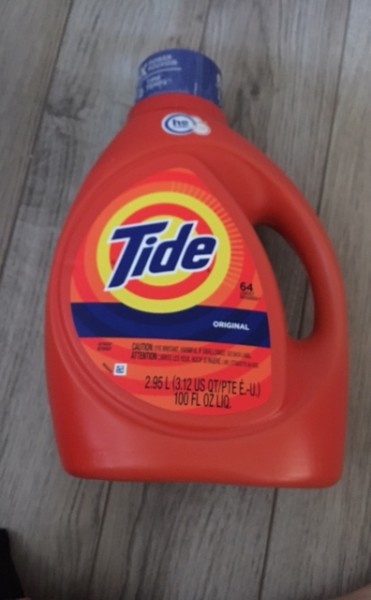 Stock Up and Save
Right now you can Stock Up and Save on great household products at Walmart. Whether you're a neat freak, or simply FREAK OUT at the thought of actually cleaning, it's good to be prepared, with these great everyday essentials.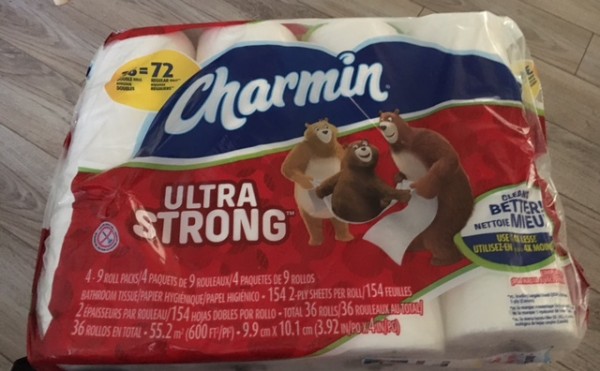 Bounty Select-A-Size 12-Pack Mega Roll
Tide 100 oz. Original HE Liquid Laundry Detergent
Pampers Swaddlers Huge Box
Head & Shoulders Dry Scalp Shampoo, 23.7 oz.
Head & Shoulders Dry Scalp Conditioner, 23.7 oz.
Febreze Air Effects Linen & Sky
Dawn Original 75 oz.
Gillette MACH3 Sensitive Disposable 3-Pack
Venus Sensitive Disposable 3-Pack
Gain 100 oz. Original Liquid Laundry Detergent
Charmin Ultra Strong 36 Double-Roll Pack
Crest Pro-Health Advanced Toothpaste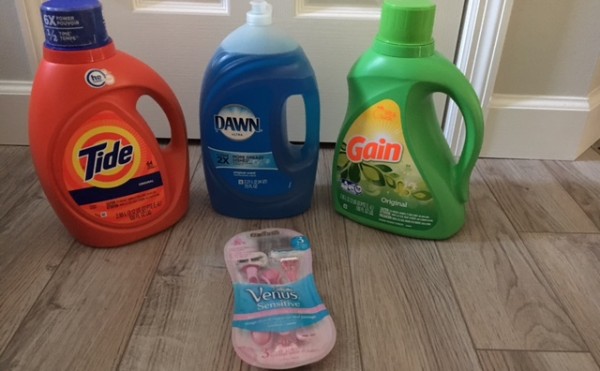 Head to your local Walmart to get all of the above for less in April or shop online at stockupsave.com to order. Want even MORE savings? You can score rewards from P&G with the Ibotta app beginning April 11!


Don't miss out! Set a reminder on Facebook!
Shop your local Walmart
Or….be lazy like I did and order online at stockupsave.com