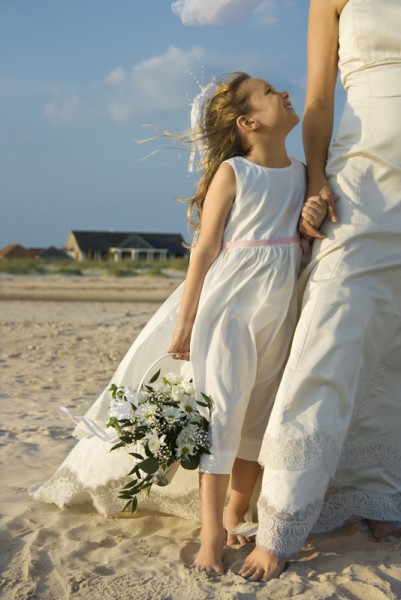 Adding Glamour and Sparkle to Your Wedding Day
It only happens once in your lifetime, and you want to make sure the photos really capture the magic of the moment. Your wedding day is the biggest day of your life, so make it truly special by adding a few unique touches that bring some extra sparkle to the photographs. Here are some great ideas to get you thinking.
Get Creative with Glitter
Glitter is one of the most simple, versatile, and effective ways to add some sparkle to your wedding day. There are countless ways that you can use it to brighten up the surroundings, and the only limit is your creativity.
For example, you can add glitter to your nails, shoes, and accessories to make yourself stand out even more. Or you could decorate light bulbs with glitter and hang them around the reception area as a unique and attractive decoration. On the table with the wedding cake, you could decorate different items with glitter, including flowers, bottles, jars, glasses, and anything else you want.
There really is no end to your options, so have a think about how you could use glitter to add some quick, simple, and effective sparkle.
Light Some Magical Sparklers
If your reception will go on after dark, another really simple way to add some magic to proceedings is to buy some simple sparklers. Not only will sparklers be great fun for you and your guests, but they look absolutely stunning in wedding photographs, really helping to capture the magic of the moment.
You can get sparklers from a wide range of places, but just make sure you choose high-quality sparklers that will be safe for your guests to use. See Wedding Sparklers Direct for some more ideas, and also ensure you take safety seriously and provide a bucket of water for people to dispose of their burned-out sparklers because they can still remain hot for a while after.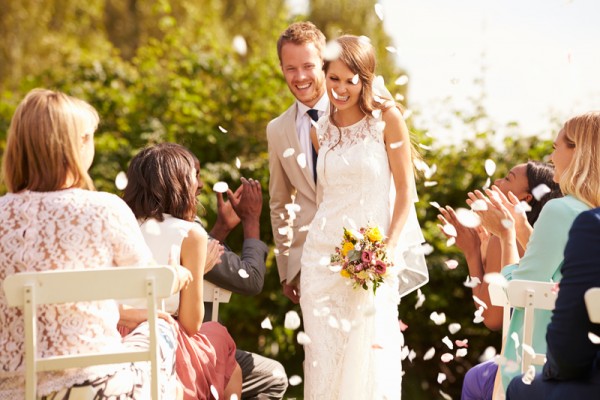 Bring in the Confetti
Confetti is a classic wedding decoration, so make sure you have some on your big day. Photos of the bride and groom showered in confetti create stunning photographs that bring the fun and magic of the event to life.
You could consider using glitter and confetti together for an even more stunning effect. You can also set up some specific photographs for the album, such as blowing confetti from your hands towards the camera.
Light Up the Night Sky
One way to make sure your party is memorable is to arrange a firework display. Once the sun sets, get everyone outside and provide them with a spectacular show that will delight all your guests
Taking photographs of fireworks requires a lot of skill, so make sure your photographer knows what you are planning so they can prepare their equipment properly.
Get Inventive with Your Lighting
Lighting is one of the most versatile ways to quickly add some glamour to your wedding, and again it pays to be creative. One option is to hang fairly lights from the trees if you are going to be holding an outdoor event, and this can create a truly magical effect that will look amazing in the photographs.
But you could also invest in a glowing sign, perhaps one that has your names or initials, and this will make an excellent photo opportunity.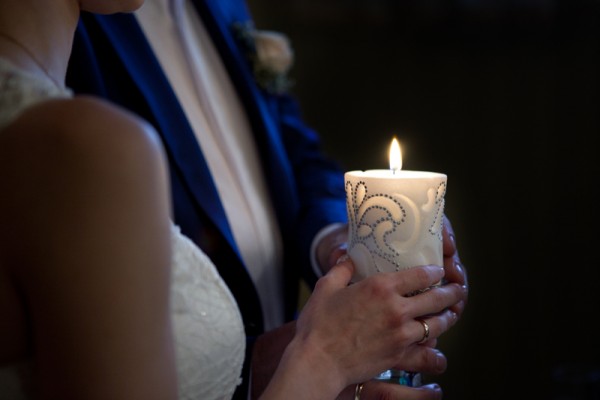 Use the Magic of Candles
Candles are the perfect way to add a wonderful effect to the wedding day itself as well as to the photographs. You can really set the mood by placing some candles inside bottles and lining the pathway leading to the reception area, or setting out the perimeter of the area in candlelight. If there is a pond nearby, consider placing some floating candles upon it.
Send Up the Floating Lanterns
Floating lanterns are another way to add some glamour to proceedings. This ancient tradition from the Far East never ceases to have the desired effect on your guests, and it can be a wonderful way to finish off the celebrations by watching the glowing lanterns float off together into the night. And, of course, the photographs will be spectacular.
Make Your Special Day Even More Special
As well as making your photographs look even more spectacular, the above ideas will also help to add magic and a unique atmosphere to your wedding, so you and your guests will enjoy it even more. So have a think about the above ideas, and decide which of them you could use on your wedding day to enjoy a memorable and truly special occasion.
Jannet Hart is a freelance wedding and events photographer. Also planning her own wedding, Jannet has been able to take all of the great ideas she has seen other couple use, to create her own dream day.