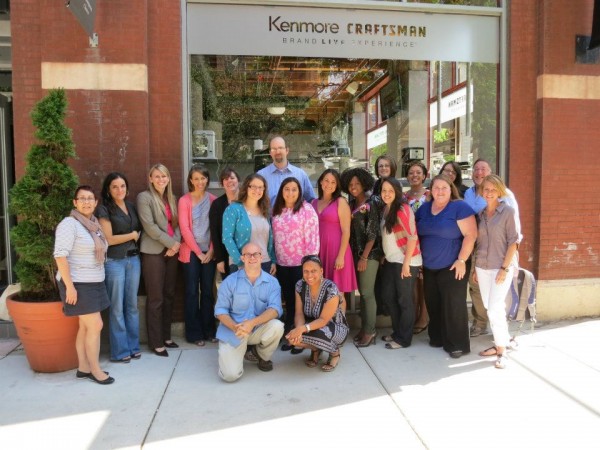 How many times have you gone shopping alone, only to wish that you had a girlfriend with you to help you decide? I know that I've been caught in the buy and return cycle over and over again and it would have been a lot better (and a heck of a lot more fun) if I had someone with me as I tried to decide between the red dress and the black one, the woven scarf and the silk one, or the ballet flats with rhinestones on the front or cork wedges.
Even if your bestie is busy on shopping day, you can now bring along your COMMUNITY of shopping besties, via Sears Shop Your Way Rewards.
It's more than just a shopping app, it's a social network of friends that can help you when you're stuck between the red chainsaw and the pink one.

To learn more about this fun phone app and online resource Sears gathered a bunch of bloggers in Chicago last week (including MOI) to figure out this whole social shopping experience (like I had to be helped with shopping…ROFL).
I have to say I LIKE the way that Sears "thinks" when it comes to figuring things out. Since I arrived EARLY (along with a few others), we got to TRY OUT the Shop Your Way Rewards by shopping on their dime!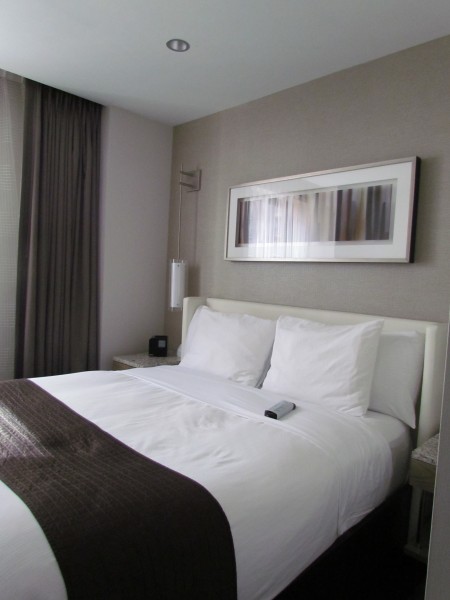 They put up up at the elegant Hotel Felix, in Chicago. An absolutely lovely boutique hotel (definitely up to Champagne Living standards), which was an easy walk to the Sears Experience and….

the simply amazing Zed451, an American-style take on the Brazilian steakhouse. Are you getting the idea?
Did I mention that they're upscaling the Sears experience, and if you haven't been to their flagship store at the Woodfield Mall in Schaumburg, IL – you don't know what you're missing. Was I really in a Sears? It felt more like Bloomies or Nordies if you ask me. I wonder how amenable Sears is to being called Searsies?
The next day our WORK was to begin. We were learning ins & outs, the social, the shopping, the points and the bugs that are Shop Your Way. No sugar coating, just the real deal. Did I mention it's a SOCIAL APP? You can chat with your "friends" (I'll let you  know how you & I can be Shop Your Way Friends in a minute), like I did with Jennifer Medeiros from Makobi Scribe (OK, so we were having a little fun).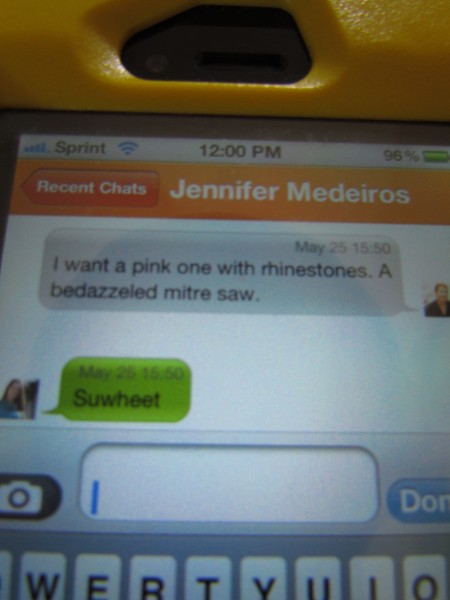 Of course there were the nuts and bolts, as we spent the day at the Kenmore Craftsman Experience, checking out the studio where they make videos, learned about my NEW favorite Sears program MyGofer (they deliver to you at HOME – groceries, appliances, all sorts of things), the personal shopper program (OH YES!), and of course the Shop Your Way Rewards program.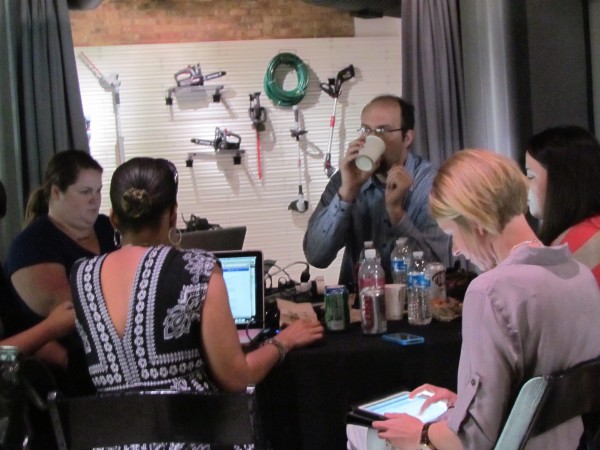 We were also treated to head shots by Sears Portrait Studios (can't wait to get mine), adorable meet-meme cards, and a raffle where EVERYONE WON!
So…how do you get to shop WITH me? It's very easy. I've set up a Personal Shopper account and in minutes you and I can be shopping TOGETHER! Don't worry, it's absolutely FREE to join and FREE to use.  Come on, it's time for a little retail therapy.
I was a guest of Shop Your Way Rewards in Chicago last week. All of  my expenses were covered, but my opinions can never be bought.