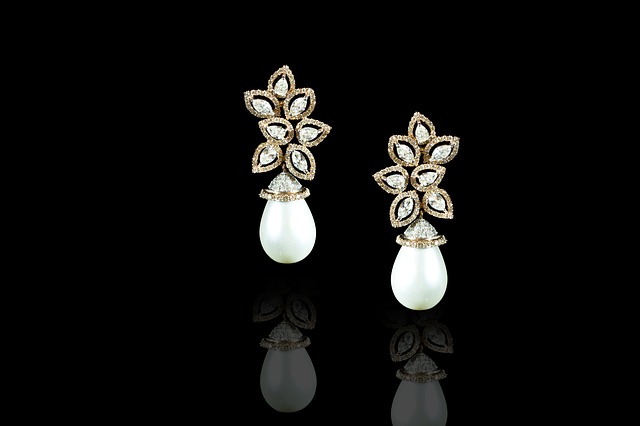 In the modern day, when it comes to being fashionable it is all about how you combine several different trends in order to create your own unique overall look. A piece of jewelry which incorporates a number of different elements is something which is more elaborate, intriguing and eye-catching and so it becomes a statement fashion piece. Sticking within the boundaries can often be considered too structured or too plain.
The combination of diamond jewelry and pearl jewelry is something which works really well together. Both elements complement each other to a certain extent, however, they also portray different styles and so the contrast between the two creates a dazzling effect when brought together.
There are several ways in which you can choose to portray this trend, and which you decide to use all depends on your style and the clothing you are wearing. White, silver or pink pearls can be complemented with white diamonds. The diamonds will reflect on the pearls and enhance their luxurious and lavish quality. The dreamy attribute of the pearls will intensify and your overall look will be more sensual.
If you want something which is edgier and attention-grabbing then black pearls combined with white diamonds is certainly the way to go. This creates a more gothic vibe which is very much on trend at the moment. This is a great way to give added personality to a pretty dress, as you will achieve that beautiful edgy glamour.
And finally, if you want to achieve a unique look which isn't common today, then you should consider coloured diamonds incorporated in the pearl jewelry. By doing this you ensure that your jewelry is the main attraction of your entire outfit and thus this is a great way to add some quirkiness to a plain outfit or look.
When purchasing pearl and/or diamond jewelry it is essential that you look out for quality, which companies like Omi Gold provide. When buying pearls you need to make sure they are round and that their luster is intense. When it comes to buying diamonds it is important that they are cut to the right proportions so that the light does not spill out. In addition to this, make sure that they are not heavily included as well.
You should also pay attention to the type of pearls and diamonds you purchase. Some of the most popular pearls include; Akoya pearls, Freshwater pearls, Tahitian pearls, and South Sea pearls. Moreover, you can differentiate diamonds via the way in which they are shaped. There are lots of beautiful designs with some of the most common being; emerald, marquise, pear, oval and heart.