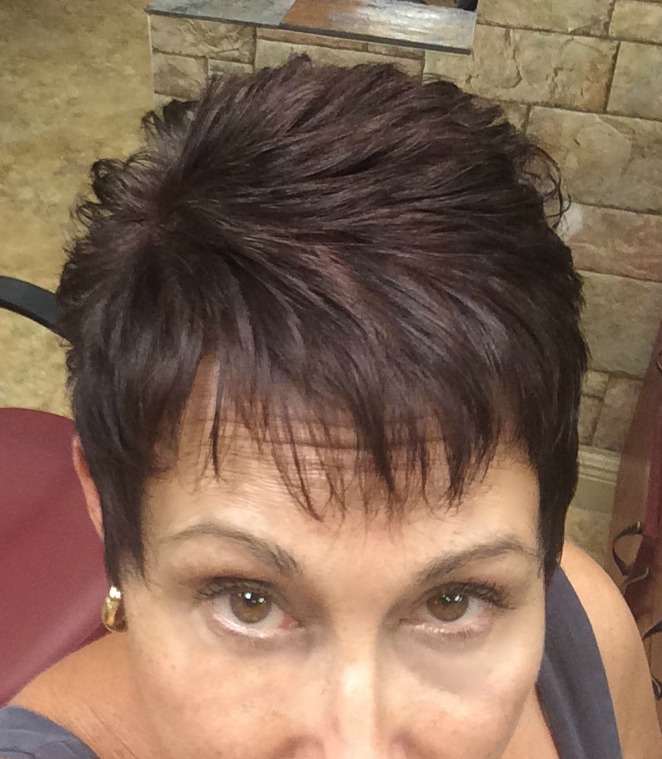 This is what my hair looks the day I color it.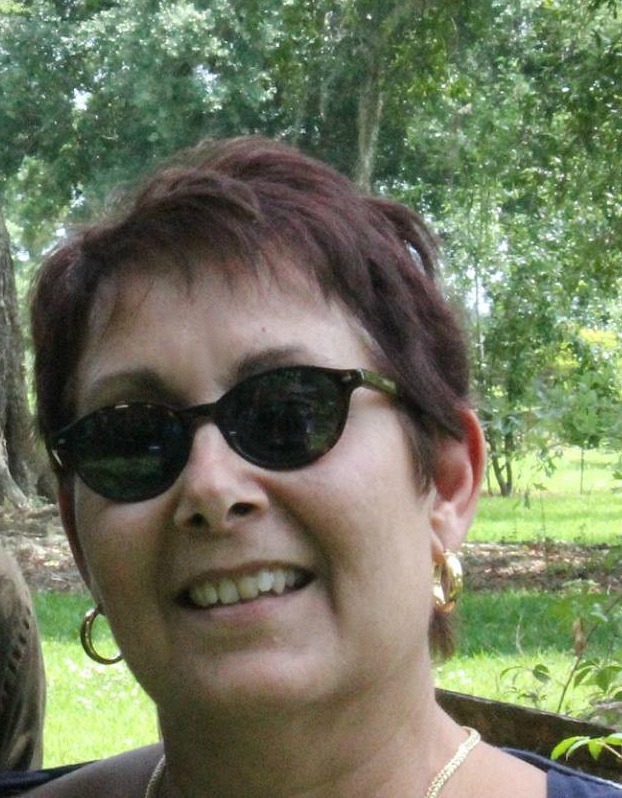 THIS is what it looks like 2-3 weeks later.
The vibrancy and color have faded. My brown and red have turned into just a bizarre ashy red blur with medium brown and I HATE IT. By the time I make it to Shana's at the 4-week mark for my cut and color my hair has faded out complete with patches that are lighter than others. I look AWFUL. I FEEL awful.
My hair…my crowning glory.
I identify myself via my hair and my clothes. They make a statement about who I am, my personality, so when I don't LOOK like me, I just don't FEEL like me.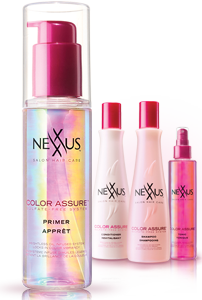 Enter Nexxus
Not that I'm new to Nexxus products. I'm a long time Therappe and Humectress user. My hairdresser swears by them (even though she sells another brand in her salon), and has always shooed me away from buying her in-salon brands in favor of their products. They're just superior to all others.
But what does this have to do with my hair color?
Everything! Last week I walked into Shana's for my 4-week cut and color. One look and she wanted to know if I had the right date! My hair was still VIBRANT and RICH looking. The light still reflected off of the strands and I didn't have a mousy dull color.
Nexxus Color Assure
The 4-part program has a SECRET!
It is the FIRST oil-infused system that actually keeps water out. Sulfate-free with White Orchid Extract, the product seals and protects each individual strand of hair, helping it to repel water. With a blend of clear oils
Including
almond oil
coconut oil
argon oil
It protects your hair TWICE as long and helps it to remain vibrant.
How to
Pre-Wash primer
The directions say to use 5-7pumps to dry hair, starting at the ends and working in to the roots. I suppose that works if you have long hair. I tried it, and I looked like I hadn't washed my hair in a year. With short hair ONE pump will do. A little goes a long way. This is the KEY to the entire system, as it's the product that actually keeps the water from damaging your color.
Wash & Condition
Just like any other shampoo, I've been using the Color Assure Vibrancy Retention Shampoo and Conditioner, just as I had been all along.
Color Assure Glossing Tonic
Just to give it that extra SHINE, I pump a few sprays onto my towel dry hair before I hit it with the blow dryer. It gives my hair a nice finish.
While I was sent the full set to review from Sway by Condé Nast, I have to admit….that I'd been using the shampoo and conditioner since I found it on my local CVS shelf. Adding the Nexxus Color Assure Pre-Wash primer has made a HUGE difference though. I needed to be using the Pre-Wash Primer to get the FULL effect.
ABOUT THE NEXXUS COLOR ASSURE SYSTEM:
The NEW Nexxus Color Assure System is the first oil-infused color care system by Nexxus, and it provides 2X longer color protection. Look for the Nexxus Color Assure Pre-Wash Primer, Color Assure Vibrancy Retention Shampoo, Color Assure Vibrancy Retention Conditioner and Color Assure Glossing Tonic in mass retailers, select drugstores and supermarkets nationwide
I buy my Nexxus products at Target or CVS. You'll find the Pre-Wash Primer alongside your usual Nexxus products.
For more information on the Pre-Wash Primer & the Color Assure products:
I received product from Condé Nast to participate in this program. All opinions are my own. I've used Nexxus products for many years, so this was a natural progression as I color my hair.