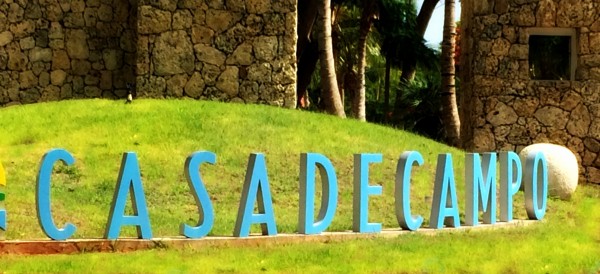 While Casa de Campo may be the vacation spot of some fabulous celebrities, I had the chance to visit the luxury resort just last month proving that luxury is within reach, even if you're not Beyonce and Jay-Z . Whether your idea of sporting tends to be equestrian, hitting the links, or lobbing a tennis ball, you'll only have touched on the few activities on site at this massive resort in the Dominican Republic. The largest resort in the entire Caribbean, Casa de Campo offers lodgings that range from hotel style to large villas.
Here are MY favorite reasons to vacation at Casa de Campo
1. Every room and villa comes with a golf cart
This is where I turn into a teenage boy who is too young for a learner's permit.  Of course with over 7,000 acres of property, it's a MUST HAVE. One of the things that I dislike most about some resort is that wait for the shuttle to the beach, spa, golf, etc. With your own golf cart it's east to get where you want, when you want. I had a standard 4-seater, but the larger villas come with a more deluxe 6-person cart.
2. You can party like a rock star
Or a basketball legend. Everyone from Beyonce and Jay-Z to Michael Jordan have stayed at Casa de Campo. Whether you're a couple just wanting a romantic hideaway to a group of girlfriends wanting the ULTIMATE girlfriend getaway you can rent the SAME villa's that the stars do.
3. There's NO time to be bored
None, not one second….unless that's what you're going on vacation for. This is the home of the Sporting Life. Whether it's beach, pool or spa…shooting, riding, or deep sea fishing, you never have to leave the property to have the time of your life. I spent four days there and didn't even scratch the surface of the wonderful activities and entertainment available.
4. It's kid friendly
There are kid camps from toddler aged through teens, and even nannies for both day and night care.  Teen only activities such as billiard tournaments, movie nights, parties, are regularly scheduled, while the younger ones can enjoy the playground, art activities, puppet shows, musical games and more. From snacks to a well trained staff, they can enjoy THEIR vacation too. Of course they can also enjoy horseback riding, the beach, kayaking and more WITH YOU.
5. Just relax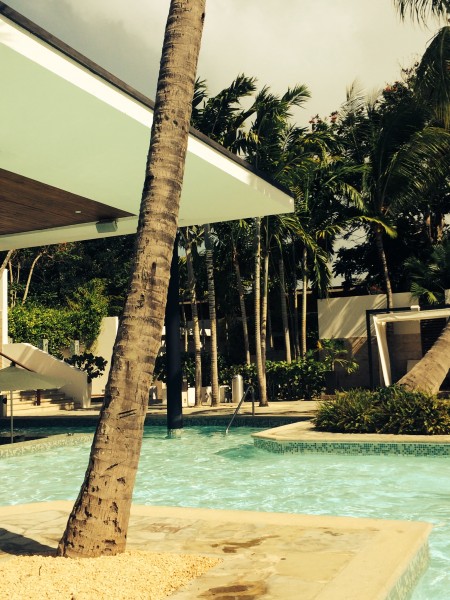 If you're not the sporting type, don't worry. I had a massage and facial, sat by the pool and put my toes in the sand. I enjoyed a prosecco or two at a few of the six bars available. I prefer a balanced vacation, with some days at FULL FORCE ACTIVITY, while just vegging out and completely relaxing on others. Casa de Campo makes BOTH easy.
6. Time Travel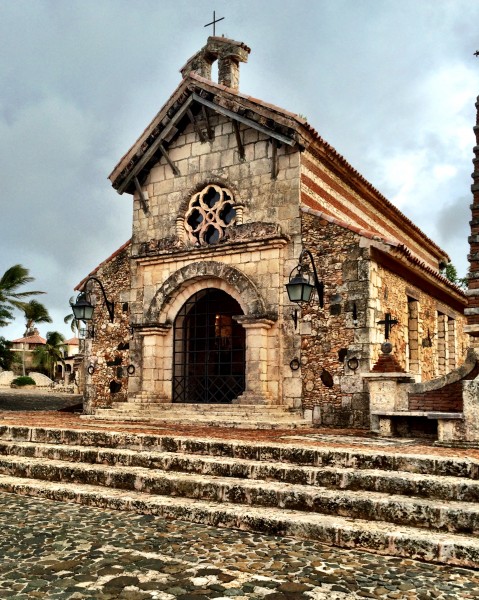 Step back in time when you visit the replica Mediterranean village of Altos de Chavón. Built with loving perfection, the careful attention to stonework and handcrafted details by talented artisans will leave you feeling like you've left the Caribbean and stepped into 16th century Europe. Step to the edge of the property and gaze down at the Chavón river before wandering through the clothing boutiques, galleries, and enjoying a wonderful meal
7. Catch a concert
If you get LUCKY and you plan your vacation around one of the fabulous concerts at the Amphitheatre just right, you might catch one of the great musical acts that have graced this outdoor spectacular stage. Elton John, Sting, Jason Mraz and more have all graced the beautiful 5,000 seat venue under the stars. I was treated to a performance by a jazz pianist who belted tunes that resonated from the stage as we enjoyed cocktails on a beautiful Caribbean evening.
8. Swing a club
There are three courses to choose from including the #1 golf course in Latin America designed by Pete Dye (who designed one of the courses where I live in PGA Village as well), Teeth of the Dog.  The view from the each of the 7 oceanside holes is absolutely breathtaking. This is one resort that I could EASILY get Mr. S to. So, grab your clubs, get your caddie, hop on your cart and….FORE!
9. Kayak, paddleboard, sail, snorkle or fish



Between the beautiful ocean and the Chavón River, there are so many watersports available that you'll think you turned into a mermaid. I had the opportunity to motor down the river as my fellow blogger Kara Franker and our host Kris MacDonald paddled, while enjoying the majestic homes over looking the river from high above the cliffs. Knowing that movies like Apocalypse Now, Rambo and more were shot here made it all that much more exciting.
10. Challenge yourself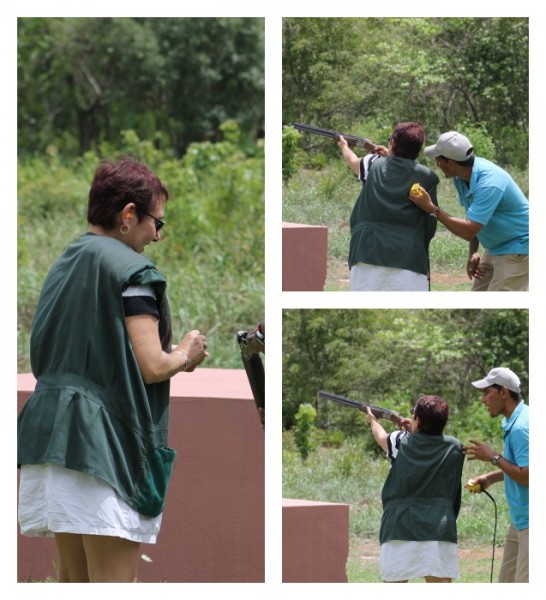 I held a shotgun for the first time in my life as I shot clay. My instructor was patient, and I had a BLAST (sic). It was a hard choice to make between that and horseback riding, because there's nothing like a trail ride in the morning. For those more advanced, there is a jumping facility and if you'd rather be a spectator…you can enjoy the game of kings (polo) played by world class players.
11. Shop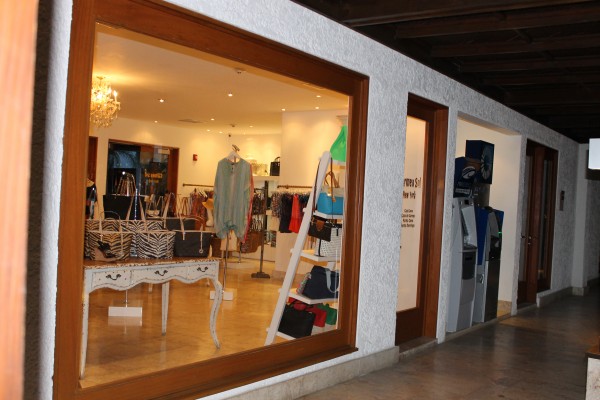 You didn't think I'd leave out MY favorite sport did you? There area plenty of great shopping places tucked throughout the resort. I was a good girl and only window shopped on my trip. Make certain to check out the boutiques at Altos de Chavón and the Marina for beautiful clothes, jewelry, and treasures to bring home.
12. Eat
You thought I was going to leave that one out?  Not a shot. From Asian cuisine to a hearty Italian dinner, Casa de Campo has something that will appeal to everyone's taste. My favorite? The Beach Club by Le Cirque (yes THAT le Cirque). My day would start at the open Lago Grill for a buffet style breakfast and move on to either La Caña by Il Circo or maybe some Asian cuisine at Chinois. Do NOT miss having dinner at least one night at La Piazzetta.
NOTE: One of my dearest friends Shana has been telling me that I had to go to the Dominican Republic for years. She goes yearly. What can I say? She was right.
Thank you to Casa de Campo for having me as their guest. All opinions are strictly my own.
Getting there:
Flights are available into Punta Cana (45 min. drive to the resort) or the nearby La Romana
Book your vacation:
For reservations call 1-800-877-3643, or visit www.casadecampo.com.do