I'll be the first to say (Mr. S will be the second), how much we miss our day trips to Mohegan Sun since we've moved down to Florida. We'd head down each month…sometimes to gamble, other times for dinner and drinks. We were always guaranteed of having a great time. Fall was my favorite time to visit. There's something about the drive from Rt. 95 to the casino located in Uncasville, CT. The leaves are turning and the drive itself puts you in the mood for a great fall cocktail when you arrive.
From now through the end of December, Mohegan Sun offers a trail within the CT cocktail trail, with nine fall-themed cocktails available at various restaurants and bars throughout the resort, including:
Vista Lounge's Vista Bella which introduces Crown Royal to Sour Apple Pucker and Grand Marnier, served with a cinnamon sugar rim and an apple wedge
SolToro's Brown Sugar Maple Manhattan with muddled cherries and oranges, Jim Beam Maple, brown sugar and bitters
Tuscany's Fall Storm which combines Jameson Irish Whiskey and Hiram Walker Caramel Apple Liquor with a splash of ginger beer, garnished with lime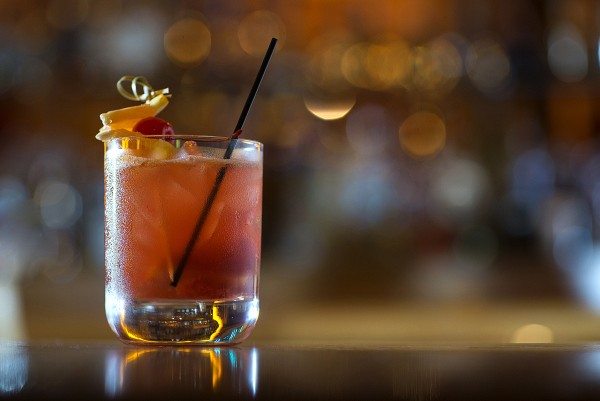 Brown Sugar Maple Old Fashioned(from SolToro)
2 oz of Maple Whiskey (we use Jim Beam Maple, but Crown Royal Makes a fantastic maple whiskey as well)
2-3 maraschino cherries
1 small orange wedge
2-3 dashes of bitters
½ teaspoon of brown sugar (be careful with the brown sugar, it's easy to over-do it, and drastically changes the character of the cocktail)
Splash of cold water on top
Muddle the cherries, orange, brown sugar and bitters in the glass, fill it with ice pour in your whiskey, give it a little shake and top it with a splash of cold water.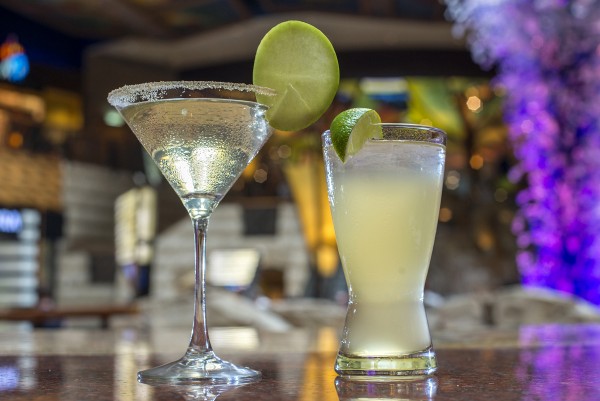 Tuscan Fall Tini (from Todd English's Tuscany)
2 oz. Bacardi Big Apple Rum
½ oz. Caramel Apple Liquor
½ oz. St. Germain
Cinnamon
1 Apple slice
Add all ingredients into a shaker and shake with ice. Pour into a Martini glass with a sugared/Cinnamon rim. Garnish with an Apple slice.
Fall Storm (from Todd English's Tuscany)
1 ½  oz. Jameson
½   oz. Carmel Apple Liquor
3 oz. Ginger Beer
1 Lime slice
Add all ingredients into highball glass. Garnish with lime.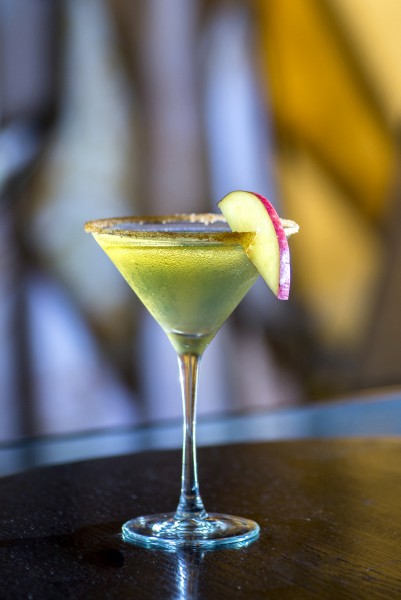 Bella Vista (from VISTA Lounge)
2/3 oz Crown Royal
1-2/3 oz Apple Pucker liquor
2/3 oz Grand Mariner
Cinnamon
1 Apple slice
Pour ingredients into a shaker.  Shake well. Rim a martini glass with cinnamon sugar. Strain cocktail into martini glass and garnish with a fresh apple slice wedge. 
EVEN BETTER
Take a trip to Mohegan Sun and let one of the bartenders make one for you before heading to dinner!
For more holiday desserts, visit a few of my favorite bloggers:
Would your brand like to participate in #Thanks30? Fill out this form for more information.