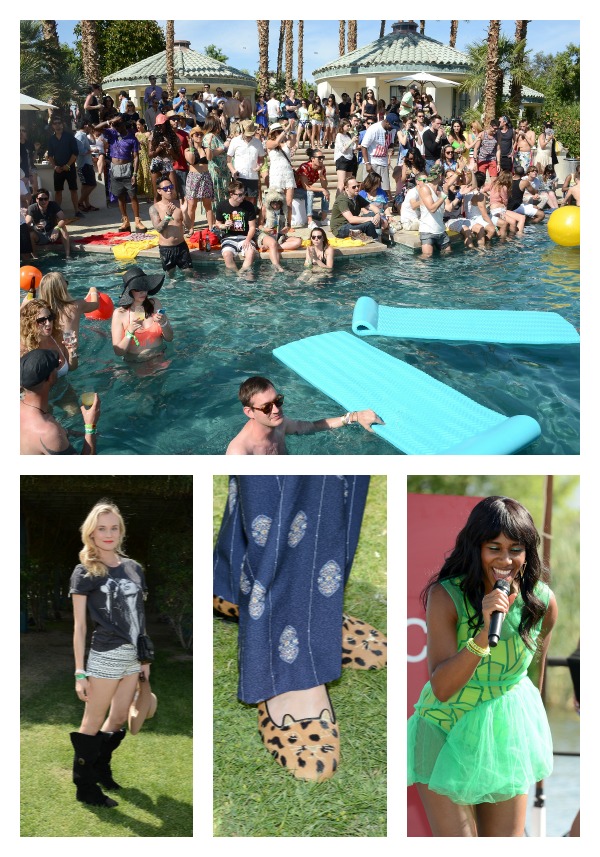 I wish that we could have sent our resident Mr. from the Gin Joint, Ben to Coachella to cover THE  music festival of the season, but unfortunately it wasn't in the cards this year as I was in Las Vegas enjoying the mLife, and Ben is going straight from covering the Florida Film Festival for The Review Broads and heading to some MANLY fun in Myrtle Beach (follow the fun at hashtag: #MYRManFam) for us here on Champagne Living.
We may not have been able to attend, but H&M, official sponsor of Coachella gave us an inside peek at its first party in celebration of the most fashionable music festival in the country. The exclusive event was hosted at the iconic Merv Griffin Estate.
Over 500 guests relaxes poolside while they enjoyed performances by 
Santigold
The Dough Rollers
DJ Shorty Stump
DJ Michelle Pesce
Celebrity guests included: 
Diane Kruger
Joshua Jackson
Julianne Hough
Darren Criss
Sophia Bush
Justin Chatwin
Since I'm heading to Key West in less than 10 days, I think a stop at H&M might be in order, especially because when I think of the Keys, I think of funky and laid back, just like some of the fashions that H&M captured at Coachella.