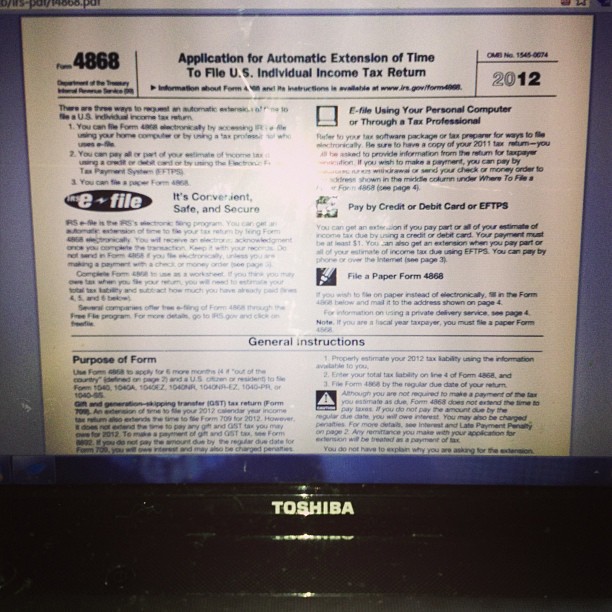 When you're not feeling yourself, it's tough getting things done.
This week I've been battling bronchitis, making it the PERFECT time to procrastinate. Yes, that includes my taxes. IRS form 4868 is my bestie this week, and although I still had to send the government what I owe, I don't have to get my paperwork in until October now.  YES, it's been THAT kind of week.
Now I have 6 months more…which means
I need to find a safe place to keep my documents while I twiddle my thumbs NOT doing my taxes
I could be at risk just having my social security number just sitting out on the kitchen counter
I've saved SOME of my tax info in my computer….Is it safe?
Because I'm a paid Lifelock Ambassador, at least I know that my info is safe, but that DOESN'T give me a licence to be stupid. Leaving info hanging around (especially when I have repair people coming in and out for spring fix-ups) and not securing my computer puts me at risk.
Every home needs to have a place to keep things safe and secure
We have a safe for all of our sensitive paperwork. I need to use it!
Make certain that you password protect any tax software and your computer, so that if it gets stolen you're not at risk.
Ditto for past year's tax forms….remember you may have used a DIFFERENT online service. SECURE IT!
DID YOU KNOW?
Every now and then I learn something astounding. Today I learned that the IRS does not require direct deposits to go into the taxpayers account. That's RIGHT, a thief can divert YOUR tax refund into THEIR account
For  more information about keeping your identity safe
Follow LifeLock on:
I received compensation as a LifeLock Ambassador. I only work with companies that I feel strongly about, so you can be assured that all opinions are my own.