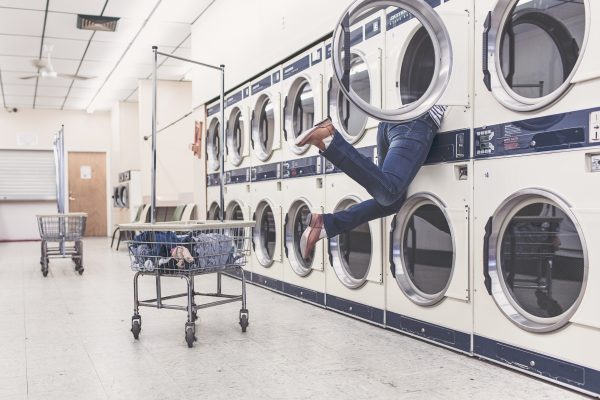 Unless you are Danny Tanner, you probably hate cleaning. Who wants to spend hours each day scrubbing the house to sparkling perfection? Unfortunately, most of us don't have room in the budget for a housekeeper, either.
So why not go for the best of both world? Don't spend hours scrubbing the house and don't spend money on a housekeeper, either. Instead, use some simple cleaning hacks that will make them think you have a housekeeper.
Magic Eraser for Toilet Bowls
We all know how incredible these erasers are for getting marks off the wall, cleaning counter-tops, and more. But did you know they would clean your toilet for you? Yes, for you—no scrubbing needed. Just cut part of a magic eraser off as toss it in the bowl, allowing it to sit overnight or while everyone is at work or school. Once you flush, your toilet will be sparkling clean.
Follow Up Your Dusting with a Dryer Sheet
While you won't want to do this on every surface, it is a good idea to do it on the surfaces you don't pay as much attention to, like ceiling fans, baseboards, and wooden blinds. The chemical in dryer sheets naturally repels dust and will coat the surface, keeping it dust-free for longer.
Use White Vinegar on Glassware
No one likes a cloudy glass; it makes it feel dirty even when it is perfectly clean. But how can you remove that cloudiness? By spraying the inside of the glassware with white vinegar. Once you spray, let it sit for a few seconds, then wipe it away with a paper towel. Your glassware will be sparkling like new.
Use Car Wax on Your Stove
Getting grease and food particles off your stove in tough work, and the rewards of that work never last. But if you put a thin layer of car wax on your stove, they will. Doing this will make your stove shine like it did the day you bought it and it will stop food and grease from sticking to it.
Use a Squeegee on Pet Hair
Forget special vacuums or deep cleaning carpet cleaners. Instead, just get a squeegee. The rubber pulls pet hair right out of carpet and off of cushions, making your home look and smell much better.
Do you have any cleaning hacks you love to use? We want to her about them! Share them in the comments.