Traveling with the family has always been hard, and with our teenage daughters reaching a phase in their life where they absolutely need online connection at all times – either for social media, chatting, shopping, school research, or anything else – TEP Wireless has become the only Internet hotspot we can rely on.
As a father and the successful co-owner of a growing business, it's needless to say that those special moments spent with the family are extremely important to me. Even though we take frequent vacations and getaways (usually abroad), the UK had never really offered us a chance to stick to a reliable and affordable roaming Internet plan.
Being Placed in a Difficult Spot
Almost two years ago, before I even read any of the TEP Wireless review blogs that have led me to the discovery of this amazing service, I was placed in the precarious spot of forgetting to pay the phone bill right before leaving for our vacation to France. Without proper online access to email, social media, and all the other "luxuries" of the information age, we were left with slow and unreliable connection at our hotel in Chamonix, and with half the family not speaking to me.
Fortunately, this happening prompted me to look up the best Wi-Fi hotspot services, and try to find one that suits both our budget and our needs. What I found amazed even my youngest daughter, who is usually not easily impressed.
TEP Wireless – Much Easier Than It Looks
TEP is literally the best travel Internet hotspot I have ever used. Convenient, cheap, and quite dependable, it trumps anything that our old operator was capable of offering, and it takes the hassle out of looking for SIM cards and other alternatives abroad – a common practice with the limited data plan we used to have.
Featuring unlimited Internet access at the cheap price of around £7 (or less) per day, it became an ideal option for both short weekend getaways and longer vacations.
What is TEP Wireless? To put it simply, it's like your own little magic black box that offers unlimited Internet access wherever you travel. It's incredibly easy to use – all the members of my family learned how to set it up and access it in about 5 minutes – and it's also secure, as well as fast.
You get 3G/4G access without much hassle, and the plan you get offers unlimited access, instead of just providing you with 150Mb or 300Mb like many of the other MiFi providers you might have come across.
Basically, you just turn it on, and it works just like a phone that you'd set up as a Wi-Fi hotspot – except it doesn't overheat, the battery lasts for 8 hours straight under one charge, and you get much more convenient and reliable connection than from even the best smartphones.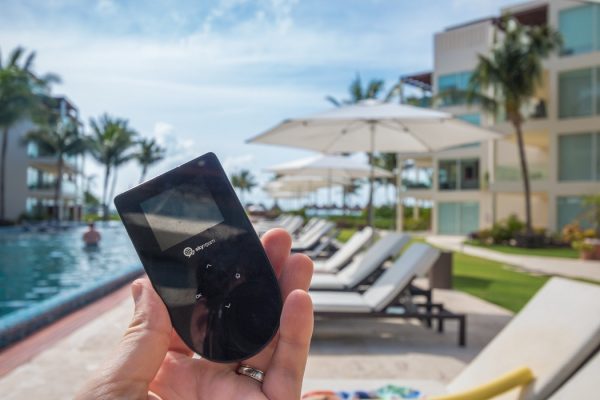 A Wireless Internet Hotspot We Can Rely On
TEP Wireless review posts often talk about how efficient and dependable the device is, but I think they don't really convey the full picture
The device is more than just a Huawei pocket Wi-Fi like the ones you can get on eBay. It also comes with its own data plan, service and customer support powered by an efficient company in league with some of the most resourceful operators in the world.
First of all, you get almost unlimited coverage available throughout all corners of the world. Unless you travel to some remote parts of Africa, chances are you'll have the signal bar. Secondly, the device doesn't lose its strength, whether you're on a train, hiking in the mountains, cycling in the French countryside, or relaxing in your hotel room. I even took it with me on a business trip to Canada a few months ago, and it worked perfectly.
Renting the device at a short notice is easy. You don't need to get any special software, or even to physically go to the provider's store location to get it yourself. Instead, there is a straightforward online renting process that involves choosing the plan you want to get, the amount of time you need it for, the date when you start your vacation, and any relevant contact and billing details. The device is then quickly shipped to your home or office, and you only have to return it when you get back into the country at the end of your trip.
A great thing about the latest model available is that it also displays your data usage. If you also want to check it via the TEP website, that is possible too.
It's also worth mentioning that as a travel Wi-Fi hotspot, the TEP Wireless modem is extremely practical due to its portability. I mostly kept it in my shirt pocket last summer when we went to visit some my wife's family in Ireland, and it didn't really stand out at all.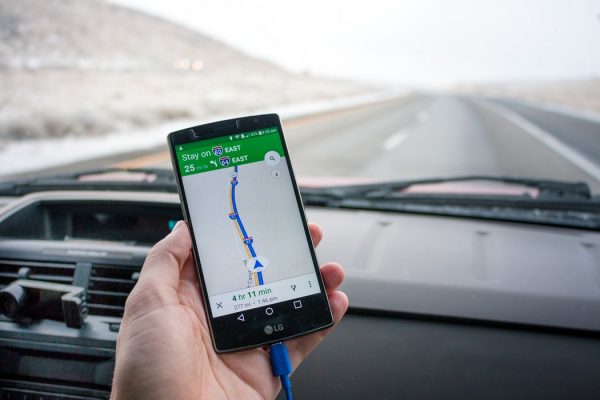 Hours of Fun with the Family
What I love most about TEP is how convenient and practical it is. Basically, you never have to worry about Internet access again, and you can simply focus on having fun with your family while on holiday.
The device also simplifies any issues that might crop up with regards to flight reservations, finding adequate transport and accommodation abroad, or locating the best venues, restaurants, and shops. With 4G speeds, Google Maps, Yelp, and all the other useful websites you're familiar with, you can quickly find everything you need.
I am very pleased with my TEP Wireless experience so far, and to be frank, the lower-than-average price makes it a real bargain as well; so we'll definitely be using it again on our next vacation.